Corset Belt & Stylish Suit in Shibuya
This fashionable Japanese couple was photographed near the Marui department store in Shibuya. They were friendly and the guy speaks perfect English. Speaking of the guy, he is wearing a nice black suit with shiny black dress shoes. The girl with him is wearing a furry black hat, a white polka dot top, a black and white skirt with a black leather corset belt, and brown studded heels. Her accessories include several pearl strand necklaces. Their overall style/look was very high end for what we usually see and photograph in Shibuya.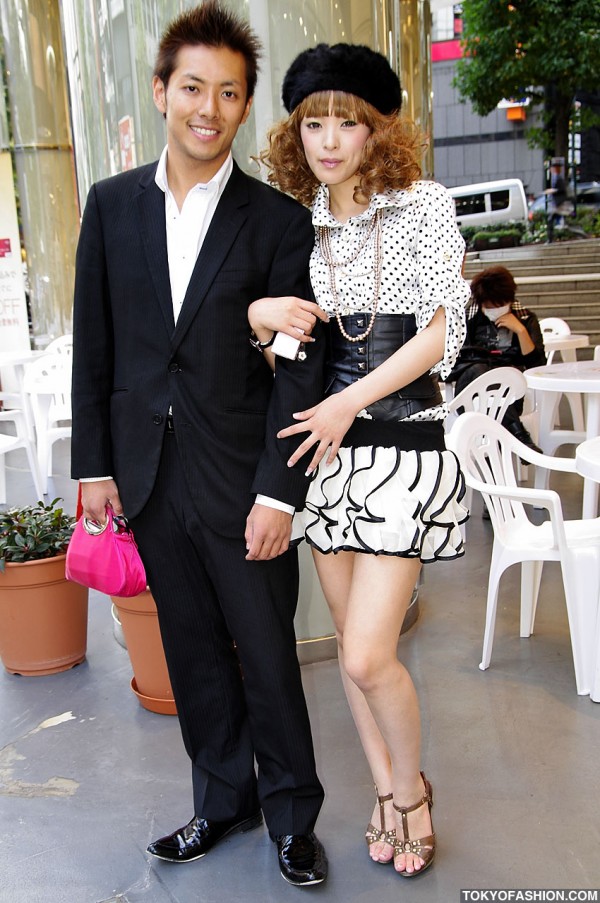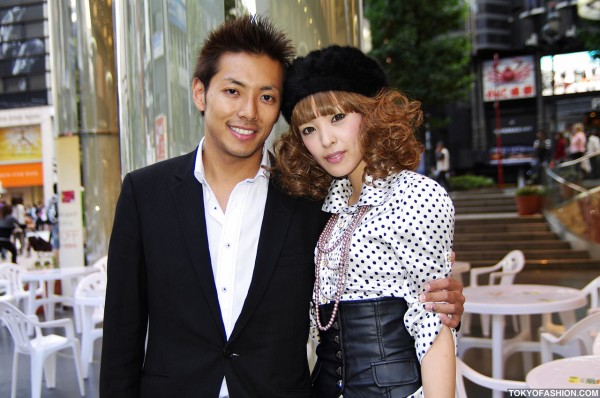 Click either photo to enlarge it.