Crochet Shawl, Flower Tights & Dr. Martens Boots
This red-haired Japanese girl with bangs and a topknot is 18-year-old Konachan. She's wearing a white high-neck blouse, red cardigan and short black skirt. The most eye-catching part of her outfit is her brown crochet shawl, which has yarn fringe that almost looks like fur. She's also wearing white tights printed with flowers and high top Dr. Martens boots.
Konachan's accessories from Wonder Rocket include a gold star ring, a matching star earring and a necklace with a bunny pendant. We asked her about her favorite fashion brands and shops and the answer was Romantic Standard and Wonder Rocket. Her favorite band is Shakalabbit.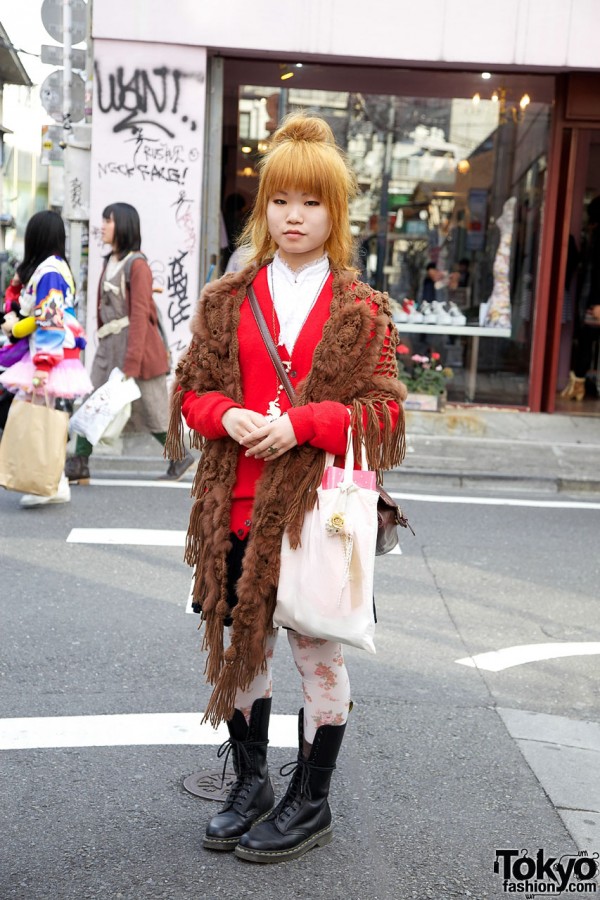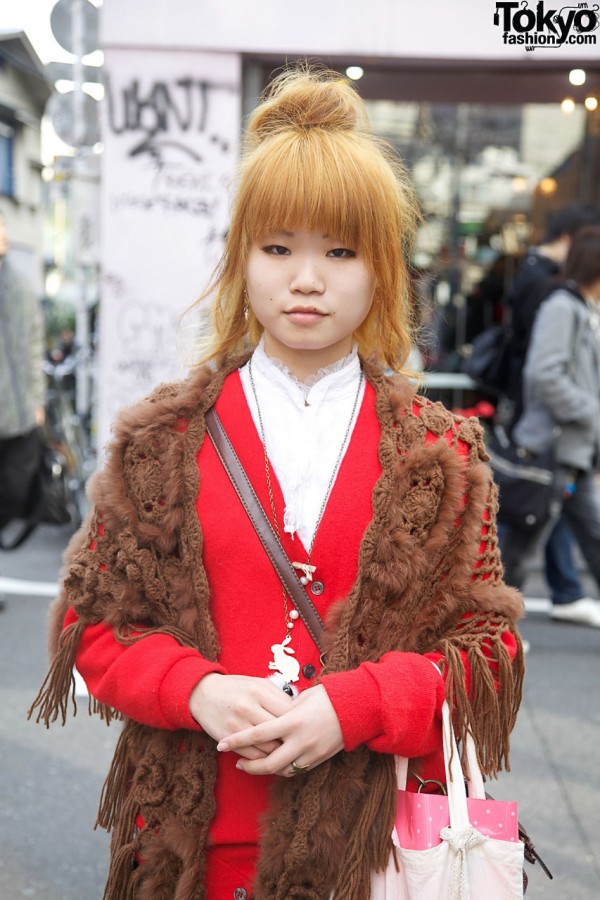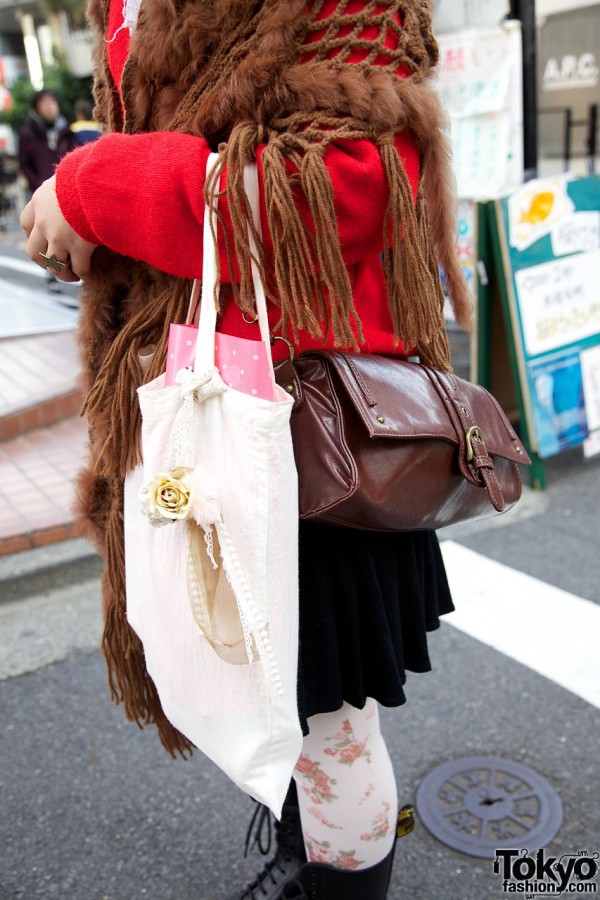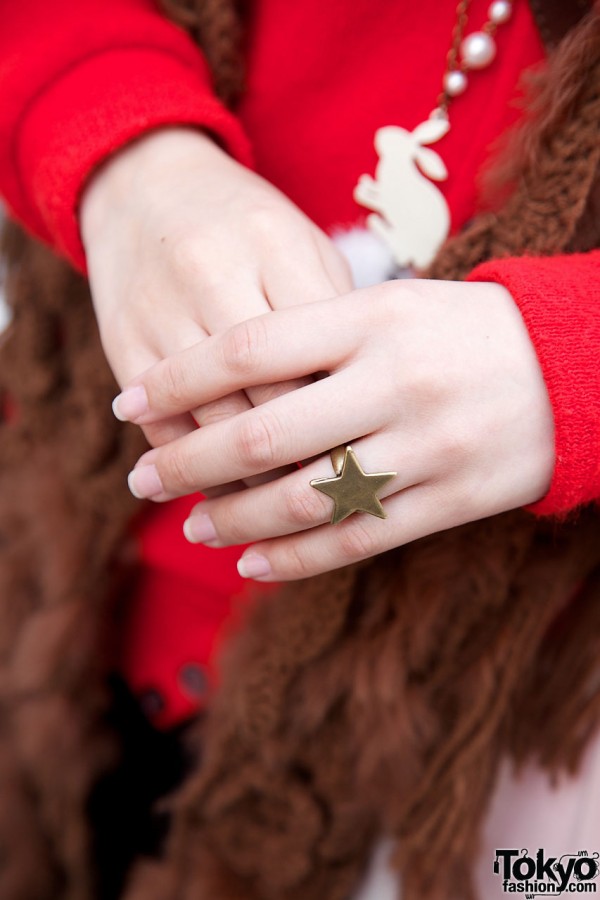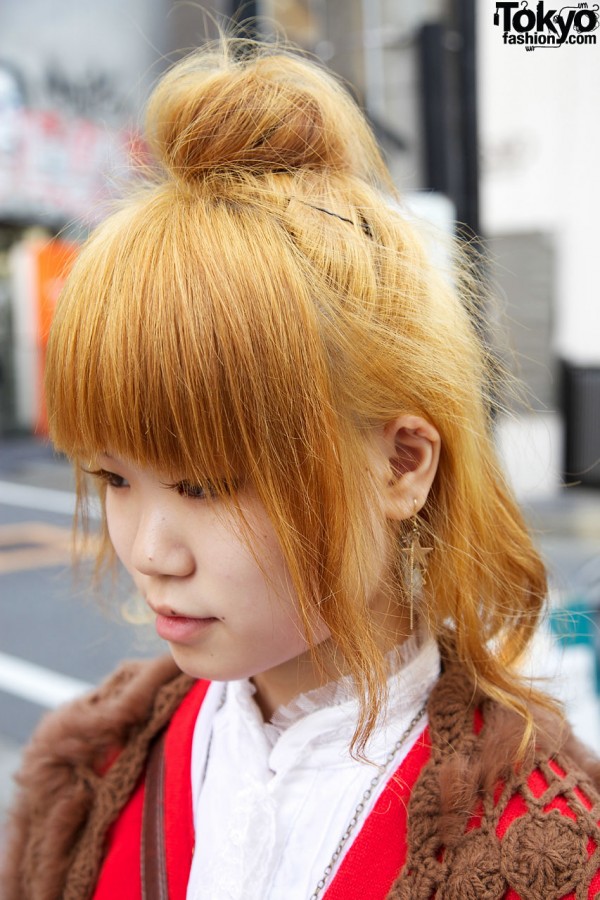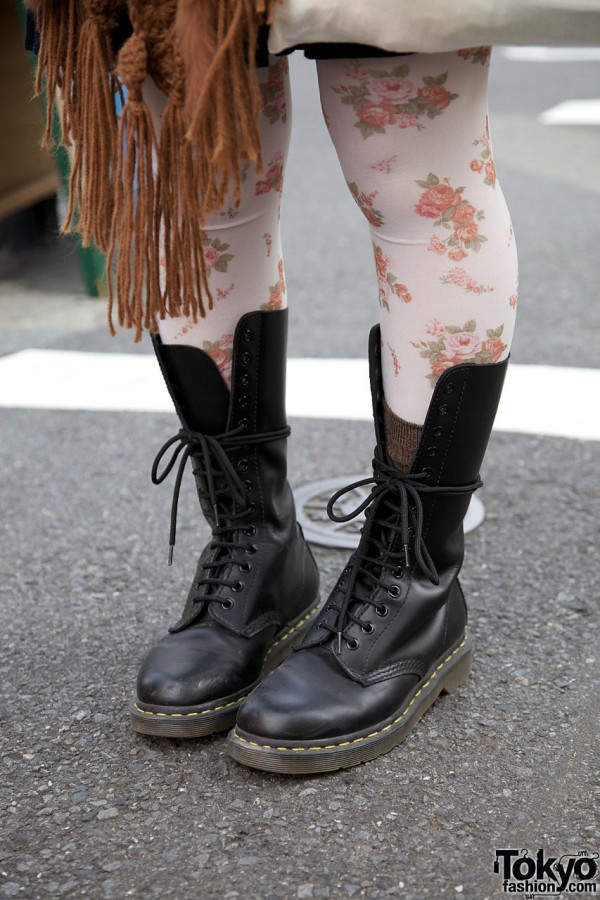 Click on any photo to enlarge it.