Cult Party, Nadia, Grimoire & Swimmer
This is Saki, a 20-year-old student. She's wearing a lingerie top from Cult Party over a Michael Jackson t-shirt. Her red coverup is a chiffon lingerie robe. She bought her graphic leggings at a select store and is wearing them with black Dr. Martens boots.
Saki's is carrying a black Nadia bag. Her accessories are from Grimoire, Swimmer and a 300-yen shop. They include a flowered hat, a pendant made of flowers, leather wristbands and a large watch.
Saki's favorite shops and brands are The Virgin Mary, Grimoire, Nadia. She likes the music of L'arc en Ciel, Janne da Arc, Kaera Kimura and Yuki.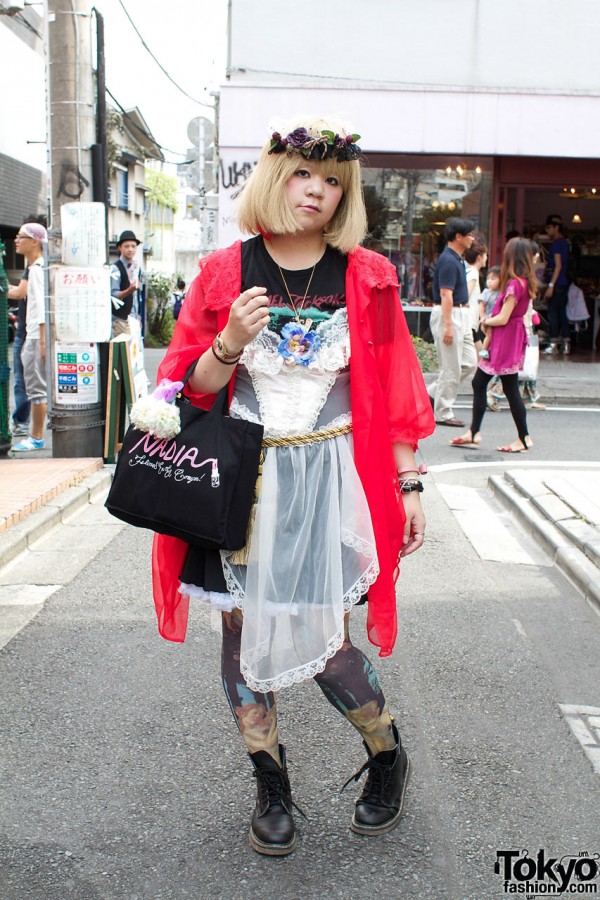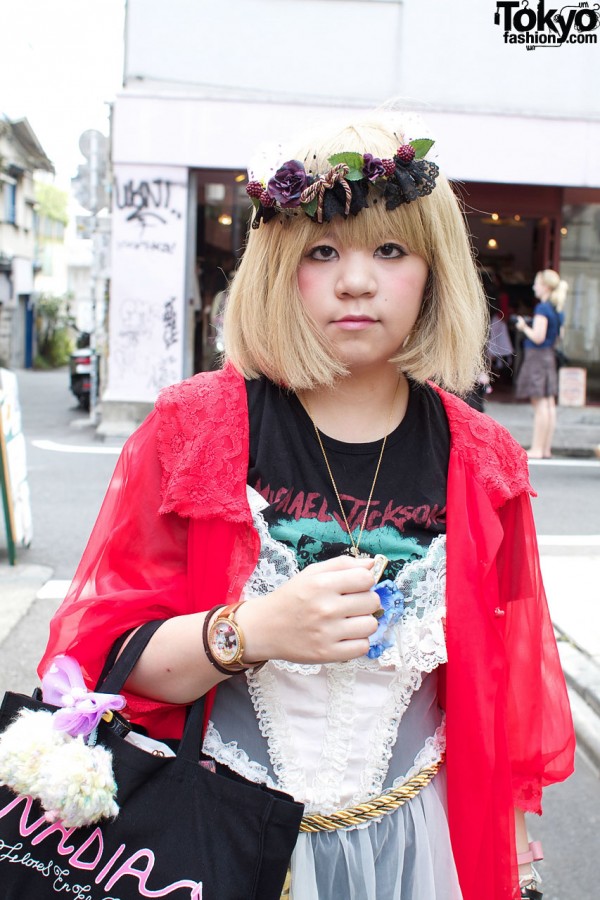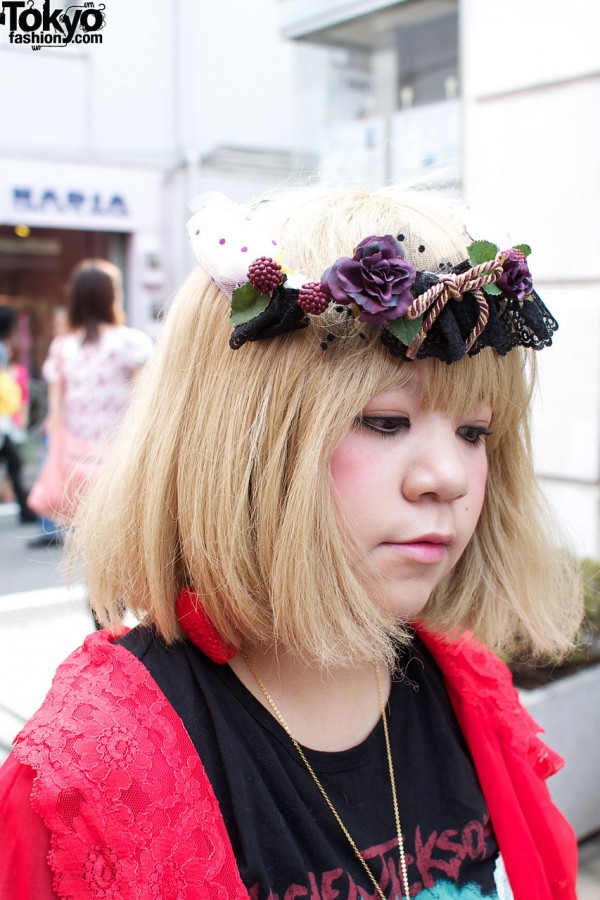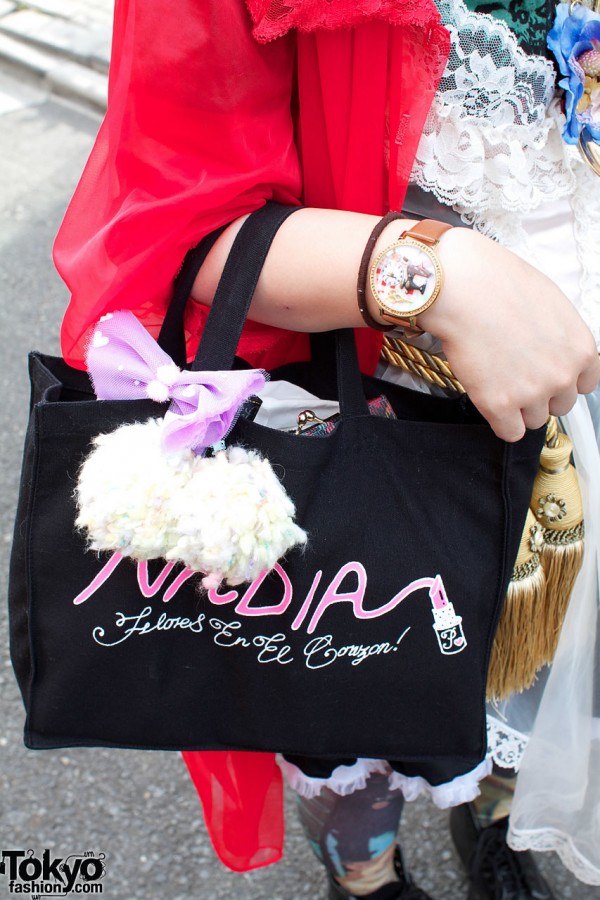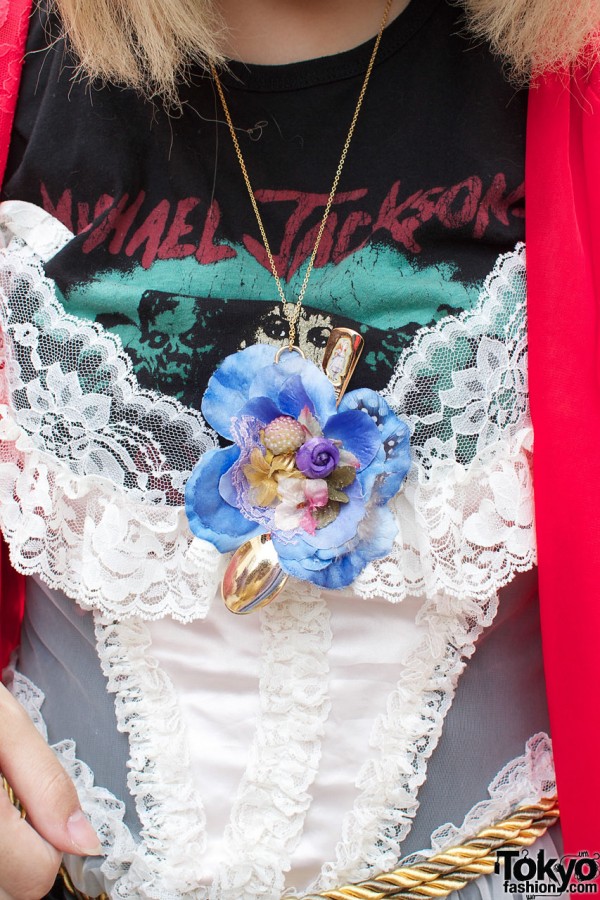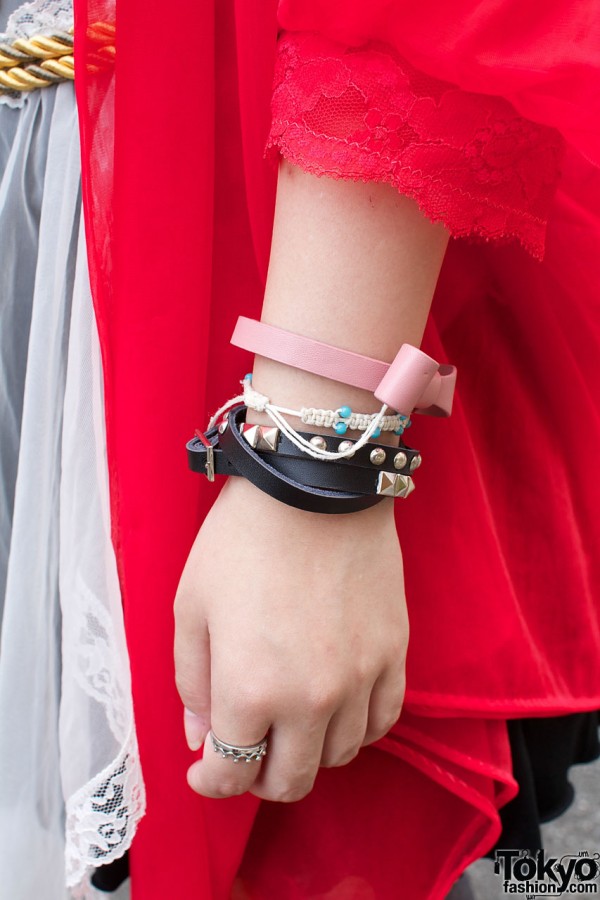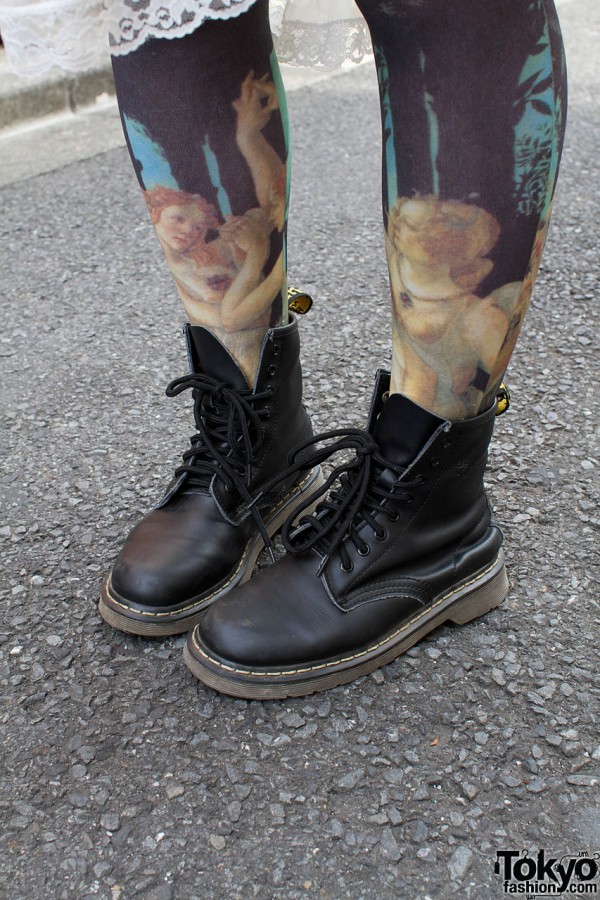 Click on any photo to enlarge it.