Curly Hair & Betty Boop on Cat Street in Harajuku
This cute Japanese girl and guy were photographed on Cat Street in Harajuku. They were chilling out having a break after doing some shopping when we spotted them. The smoking guy is wearing a vest over a print shirt, Converse sneakers, and a Vivienne Westwood necklace. His shopping bag is from the popular Harajuku boutique G2?.
The girl with the cute curly hair, glasses, & beanie is wearing a red cardigan sweater over a dress with an all-over "LONDON" print, black stockings, and Vans sneakers. Her accessories include an animal print backpack and a Betty Boop necklace with a big red bow. She's also carrying a shopping bag from Thank You Mart.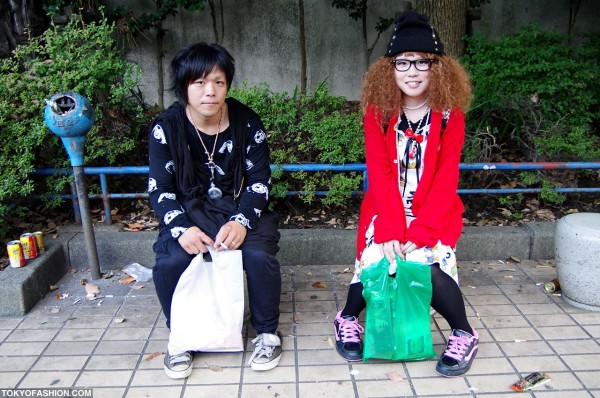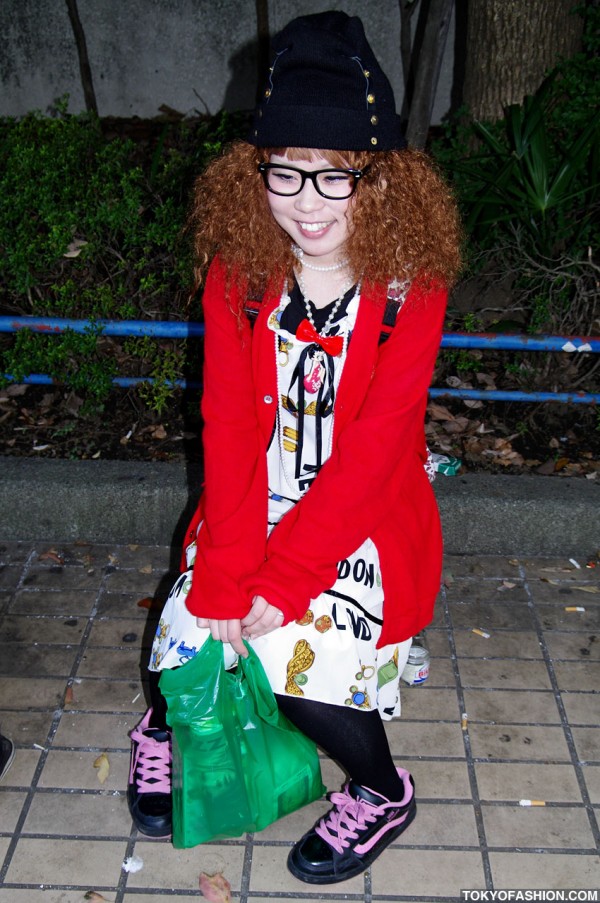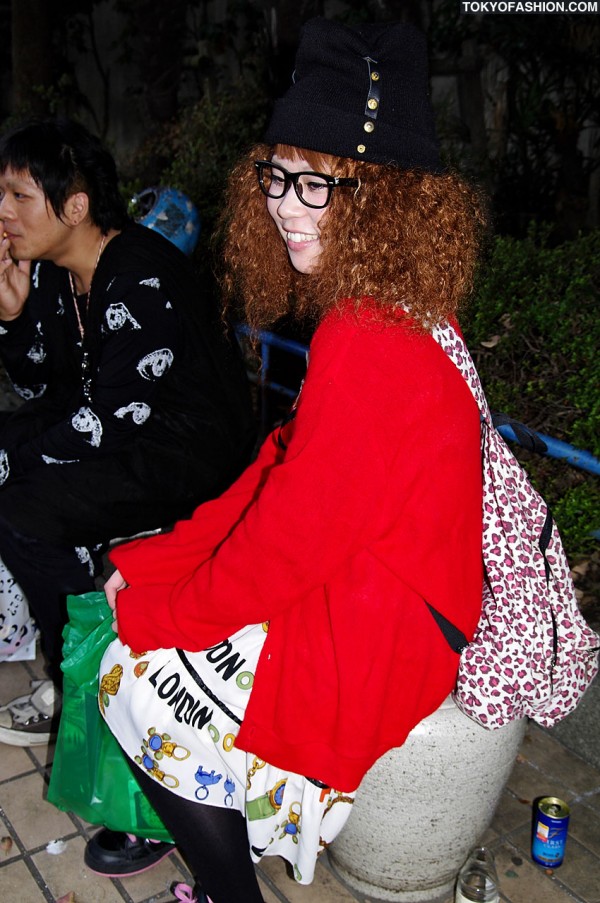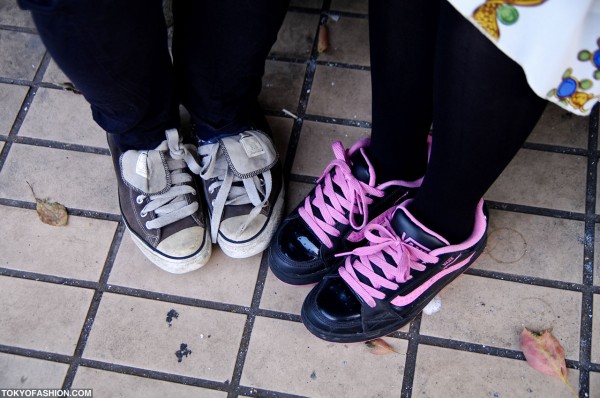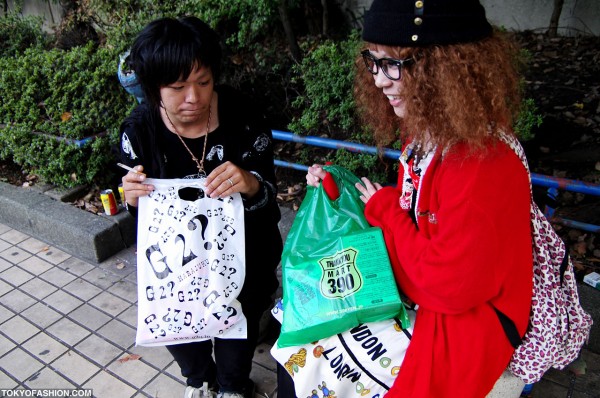 Click any of the photos to enlarge them.