Cut Off Shorts & Leather Jacket Shibuya Gals
These two friendly and pretty Shibuya gals were photographed just off Center Street. The blonde girl on the left is wearing a gray beret, a v-neck shirt, denim cut off shorts, and boots. The girl on the right is wearing a black leather jacket over a blue dress, stockings, and heels. In the closeup, you can see all of the charms on the girl on the right's mobile phone.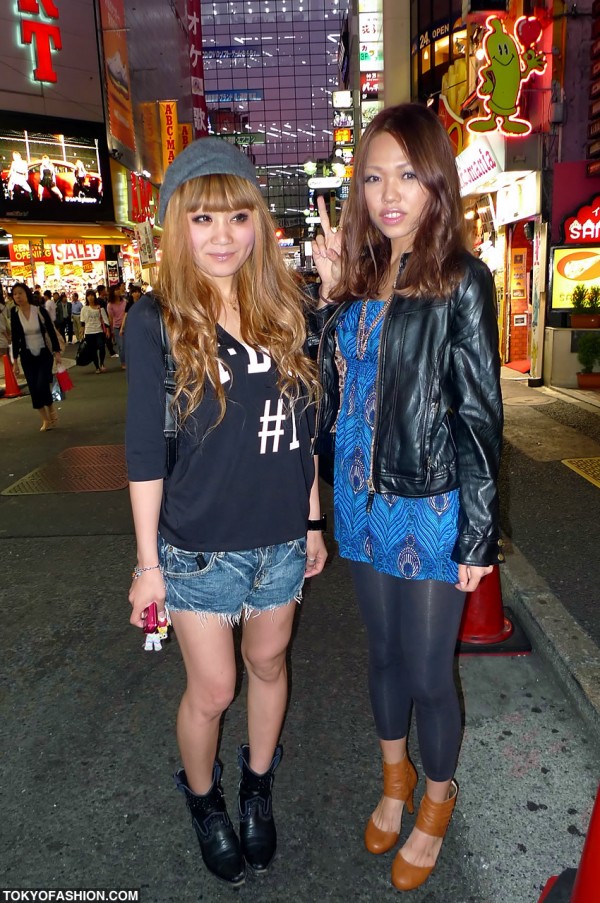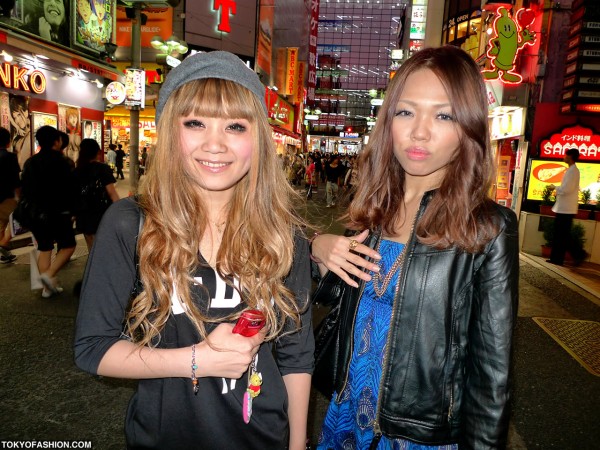 Click either photo to blow it up.