Cute Fashion & Smiley Girls x3 In Harajuku
Street fashion photo taken in the Harajuku area of Tokyo in the summer of 2009.
These three Japanese girls had not only cute fashion, but they also the best smiles we've seen in a while. We couldn't help but feel happy when talking to – and photographing – them. All three girls are wearing Japanese "natural style" fashion – with light colors and/or 60s inspired patterns. The girl on the far right is wearing beads, and the girl on the left has a really cute straw hat. The girl in the middle is wearing topsiders with her striped skirt. The girl on the right has a huge flower in her hair. It would be really hard to look at these three Japanese girls and not think "cute, cute, cute"!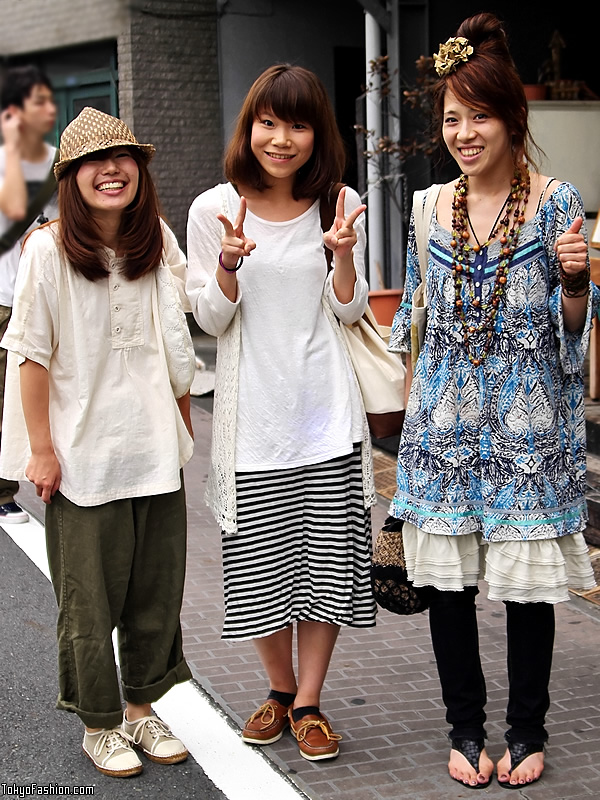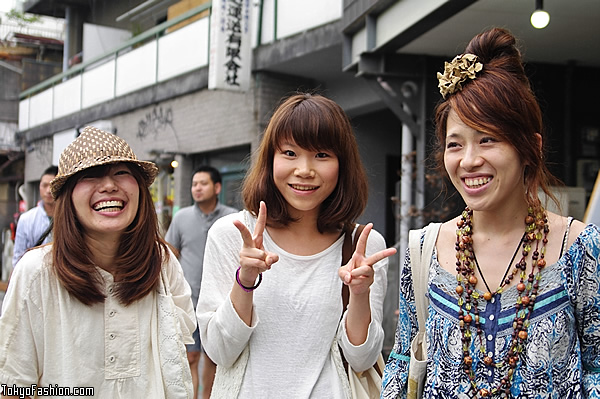 You can click on either picture to see a higher quality version.