Cute Fur Hat & Jumper Girl in Harajuku
This cute Japanese girl posed for our photo on Cat Street in Harajuku. She is wearing a fur hat (real or faux, unknown), a white long sleeve top under a tan/beige colored jumper with frills at the top, and black pumps. She is also carrying a denim bag and wearing a nice Ricoh GR digital camera around her neck. If you check the closeup photo you can see the cute hair tie she's using on her ponytail, too.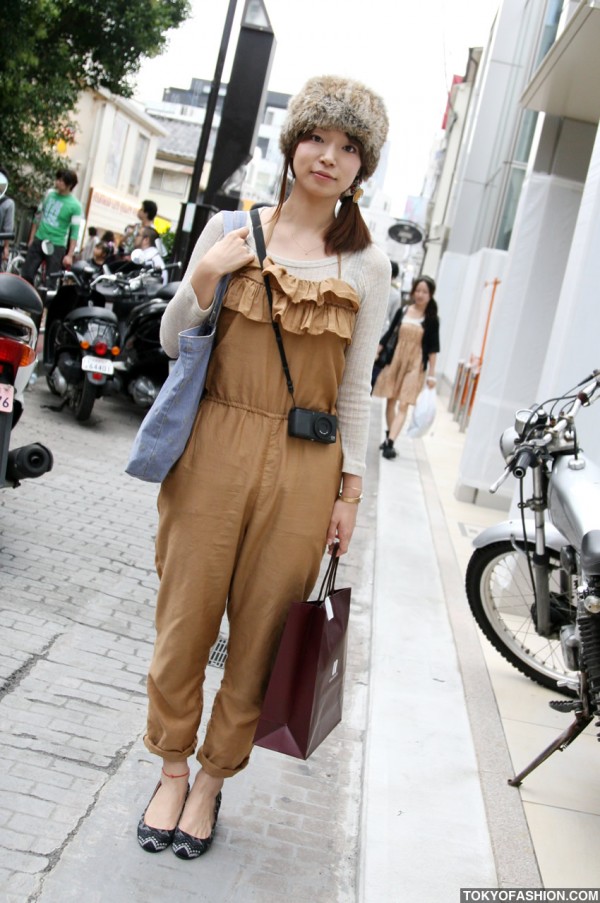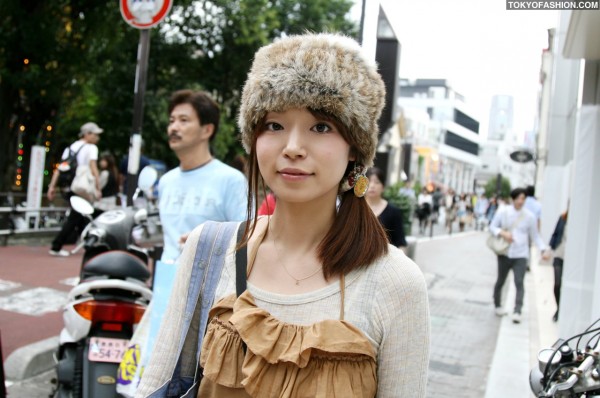 Click either photo to enlarge it.