Cute Girl's Furimadonna Skirt & Jeffrey Campbell Wooden Block Shoes
One of the first things we noticed about this cute girl with long pigtails was her short full skirt from Furimadonna, but then we noticed her eye-catching Jeffrey Campbell shoes — the wooden block heels on these lace-up patent leather shoes are truly unique. She's also wearing a handmade top and a chiffon scarf tied in a bow around her neck. She bought her star-studded purse on the Internet. Her hands are decorated with red polish and delicate rings from used/resale shops.
She told us her favorite designer is Jeffrey Campbell and she likes the music of The Ramones and Noah & The Whale.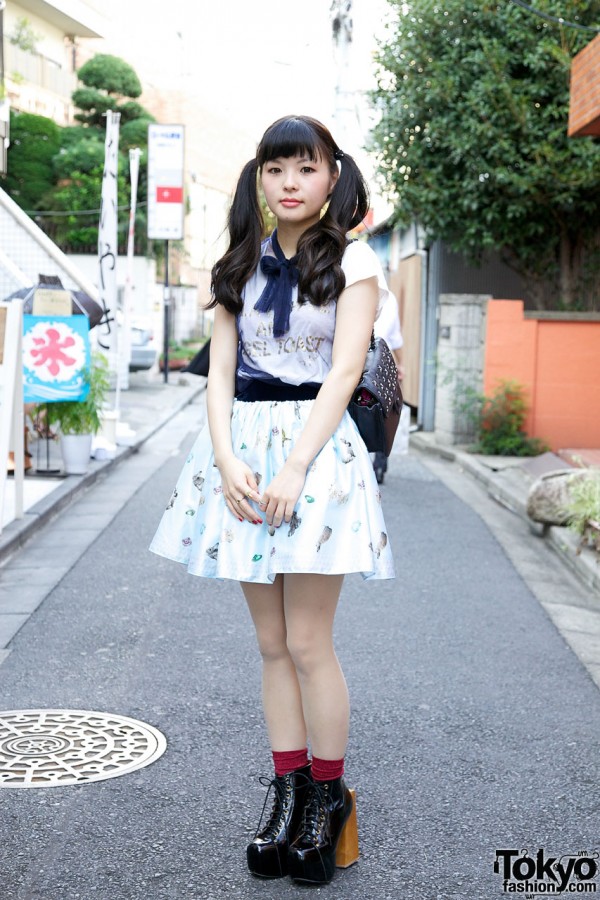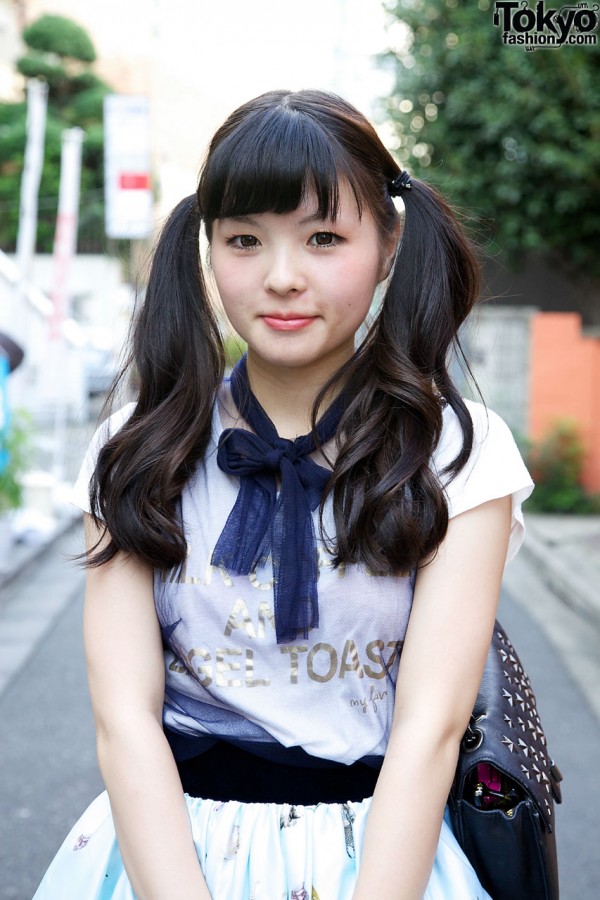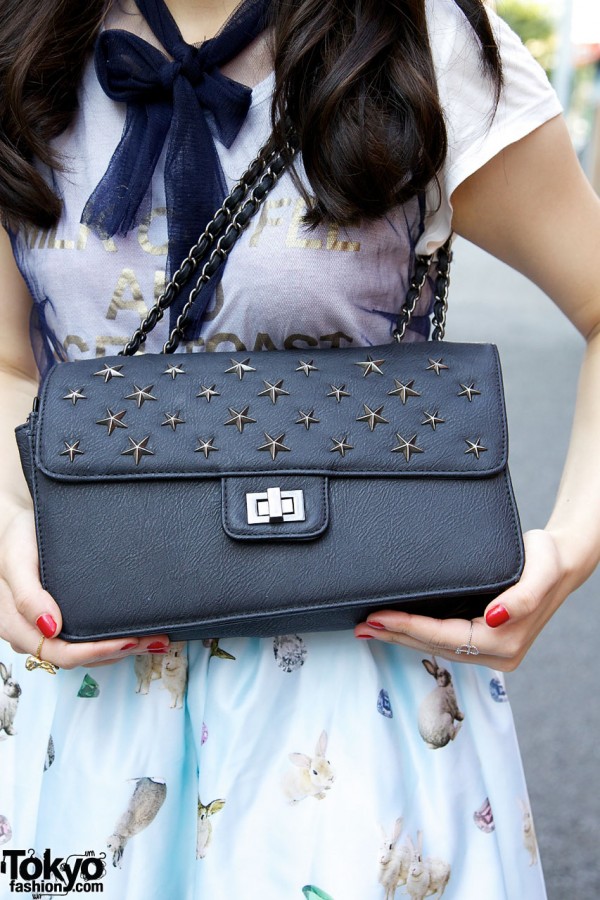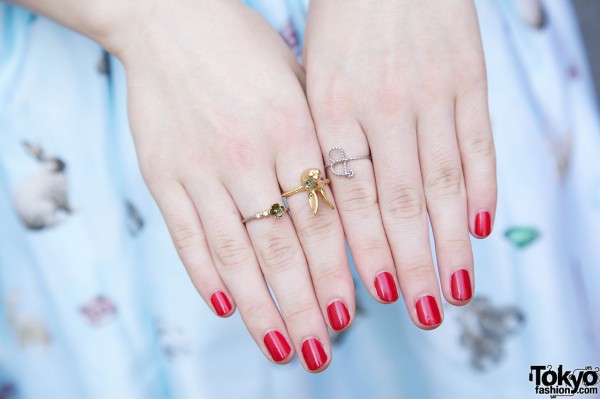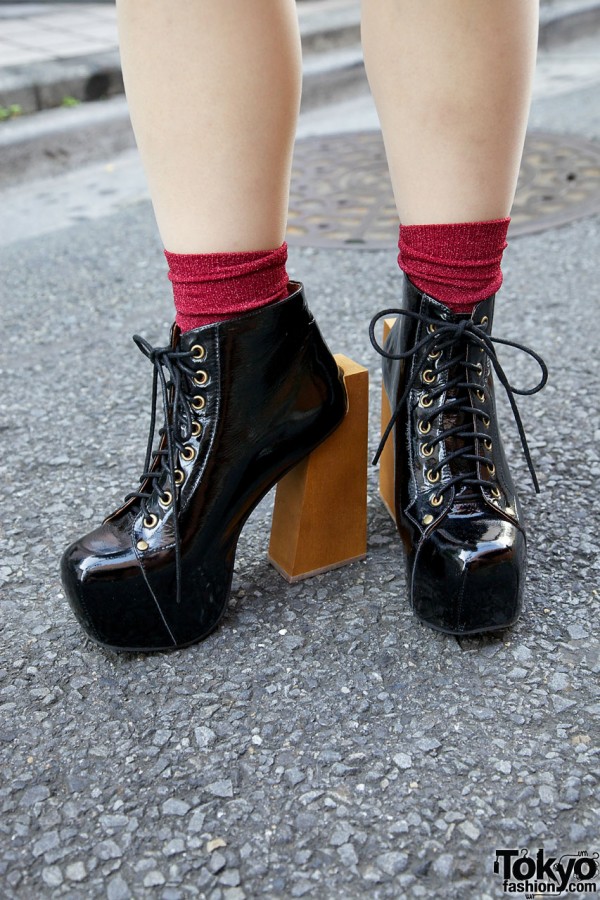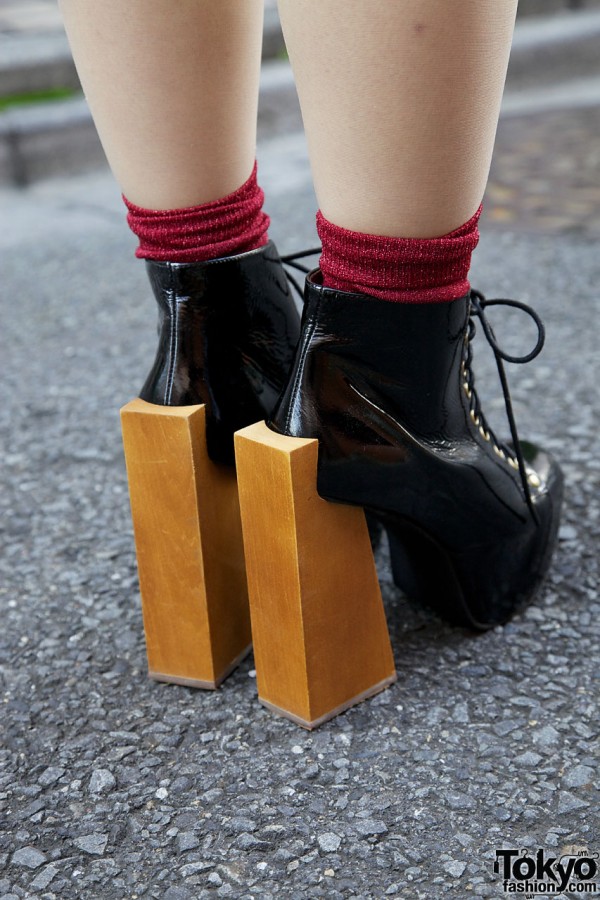 Click on any photo to enlarge it.