Cute Girls in Sunflower Summer Dresses in Harajuku
These two cute girls that we photographed in Harajuku are both wearing youthful summer dresses from Sunflower. The girl on the left with auburn hair is Mizuho, an 18-year-old office worker. Her chintz dress has a ruffled blue collar with lace trim. She's also wearing platform sandals from Crisp with ankle socks and carrying a tan leather satchel-style purse that she bought in Koenji. Her hair is accessorized with a braid and fabric flower from Rollick (handmade by Sayaka-chan).
The girl on the right in a crimson dress and white eyelet pinafore is Mana, who is also 18 and an office worker. She's carrying a tan leather purse and wearing lace socks with woven Mary Jane shoes.
We asked these two about their favorite places to shop. Mizuho likes Crisp, Sunflower and Rollick while Mana likes F.i.n.t. When it comes to music, they both like Zazen Boyz. Mana also mentioned that she likes Radwimps.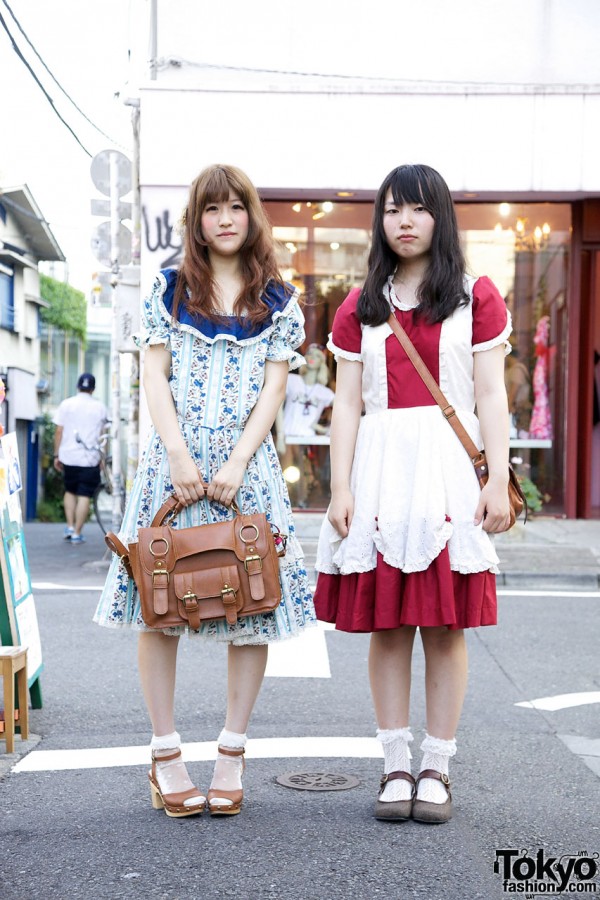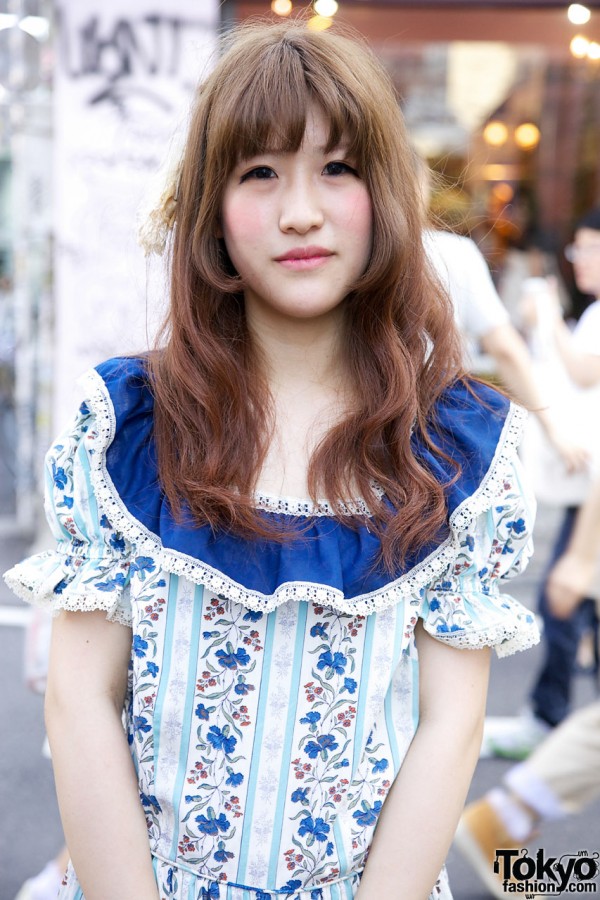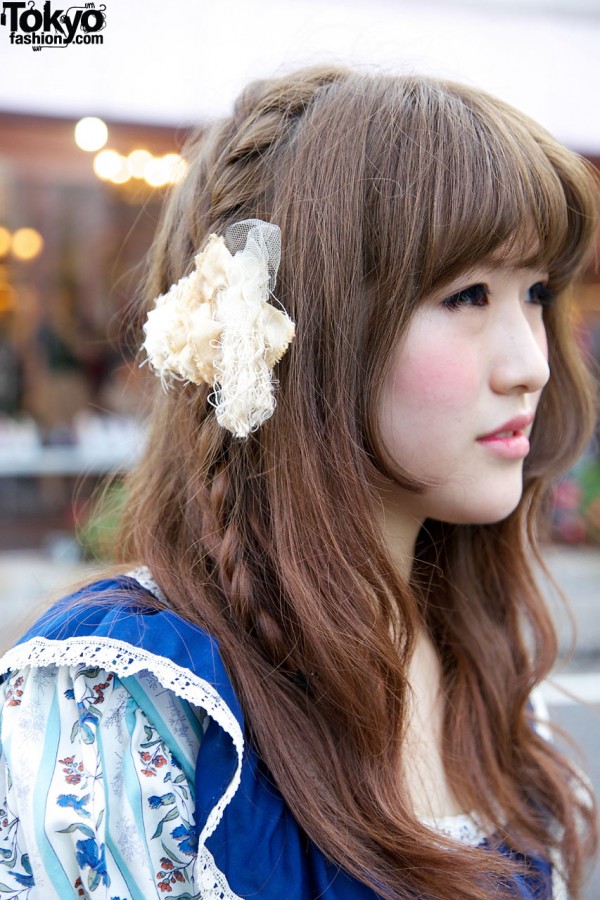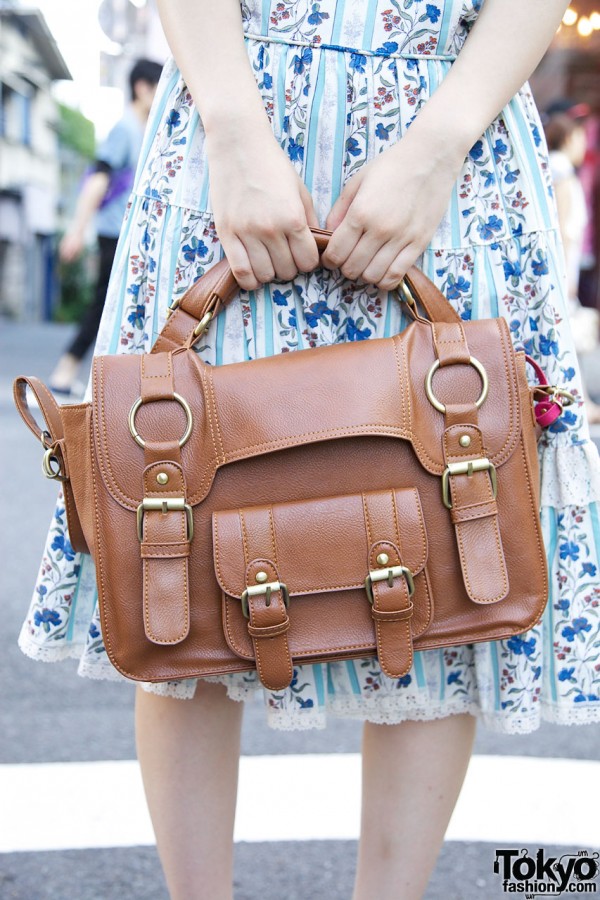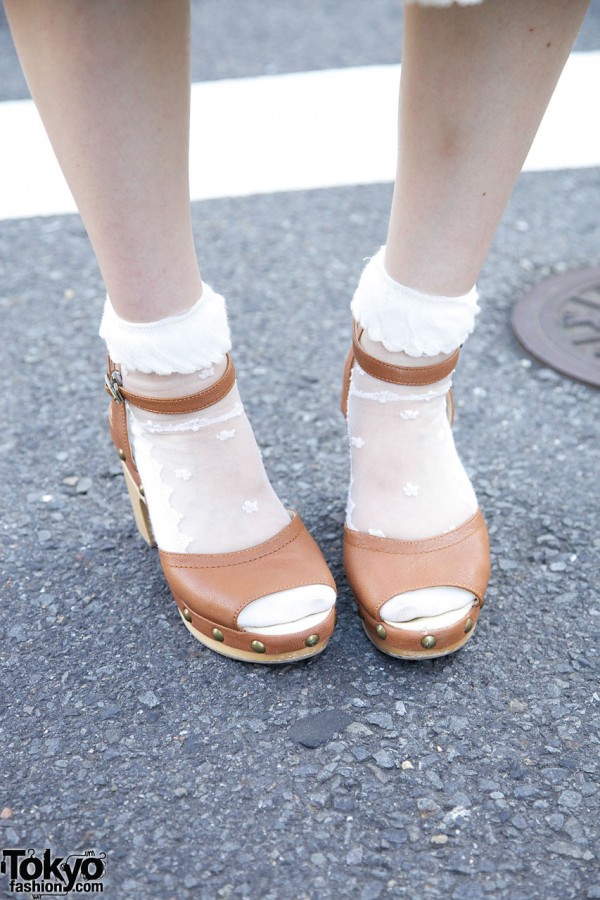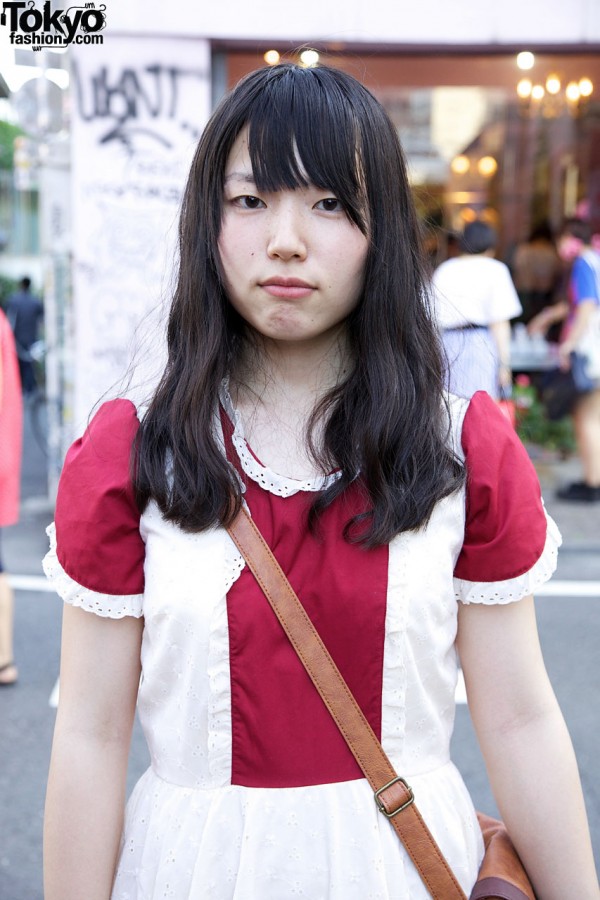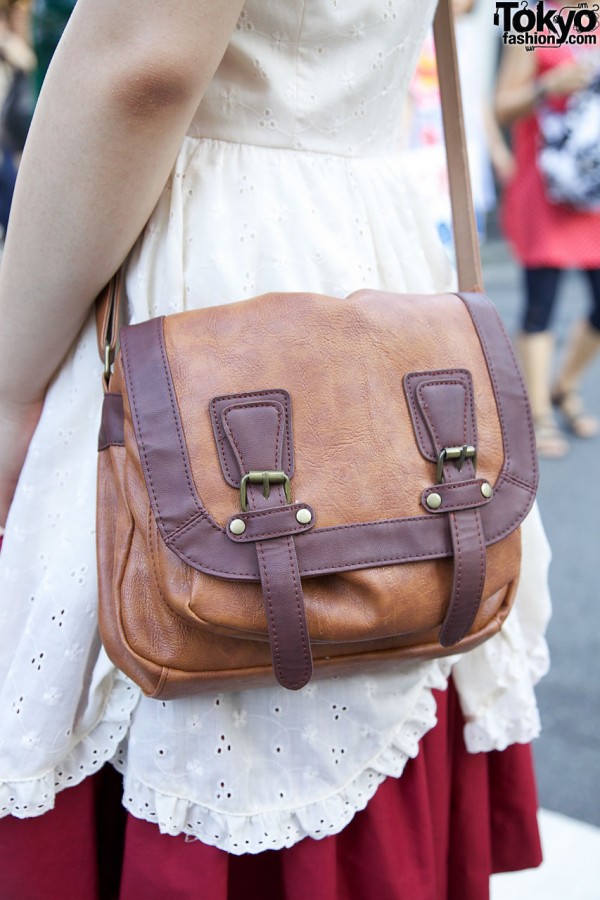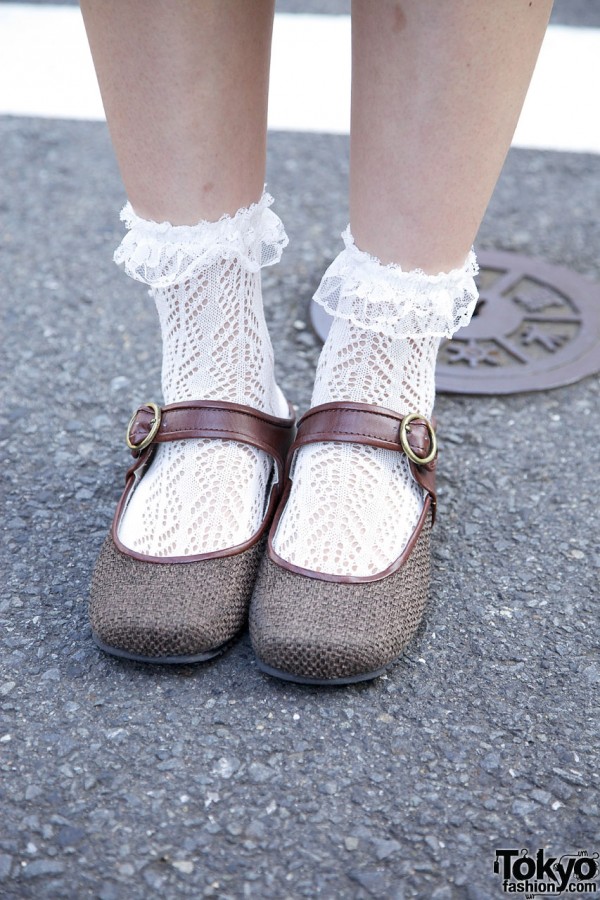 Click on any photo to enlarge it.