Cute Japanese Bob Hairstyle & Pink Beret in Harajuku
This 16-year-old Japanese high school student – who got our attention immediately with her fantastic blonde bob hairstyle – was photographed in Harajuku. Her outfit consists of a pink beret from the Japanese resale shop Thank You Mart, a red Troy Bros jacket with a cute mushroom patch on it, a checkered skirt from a vintage/resale shop, and orange-ish boots. Her bag choice is a colorful backpack. She told us that her favorite place to shop for fashion in Tokyo is the vintage/resale shop Chicago, and her favorite singer is Yuki.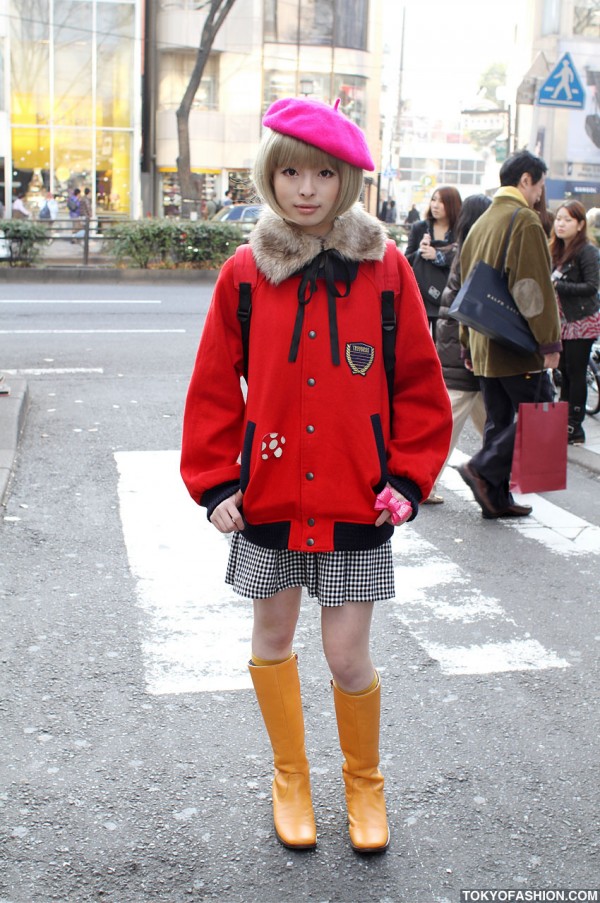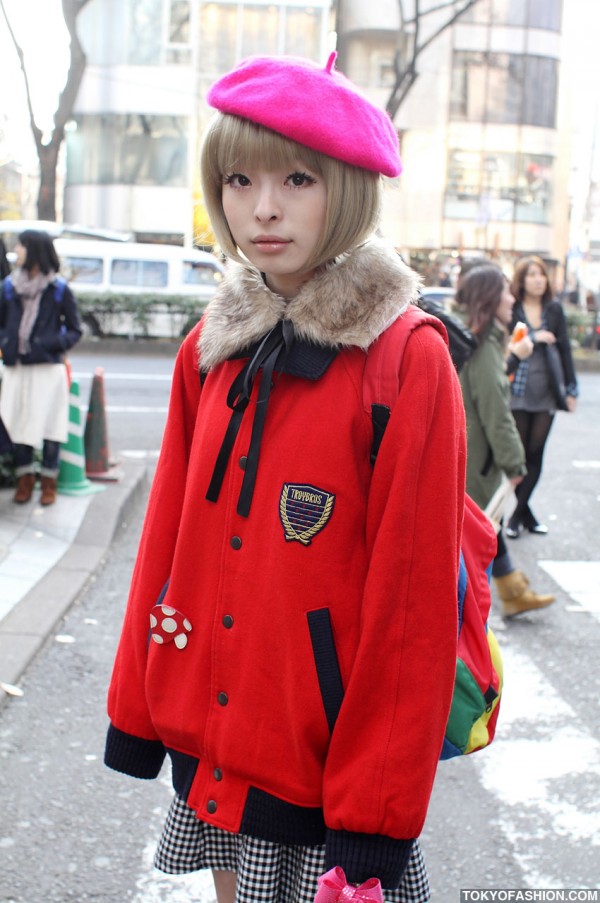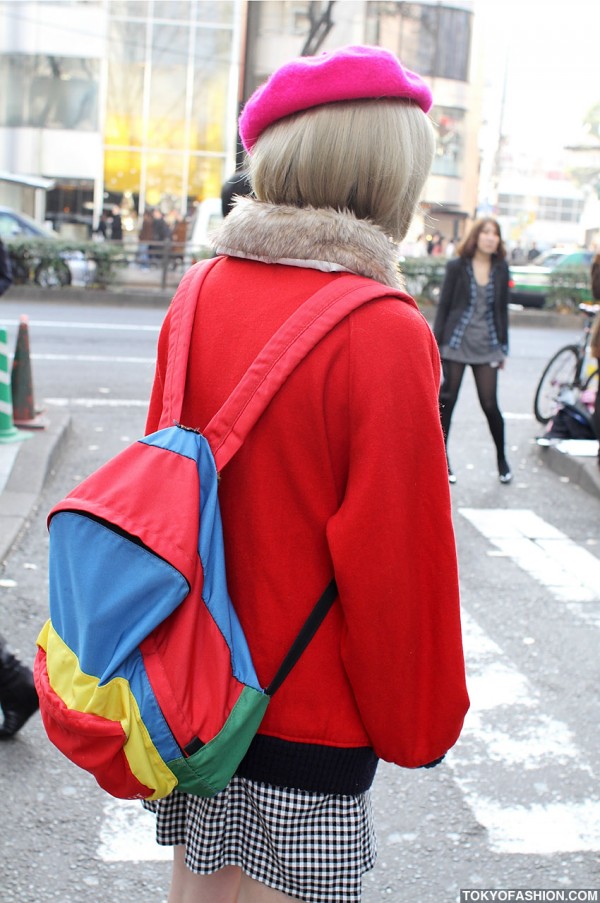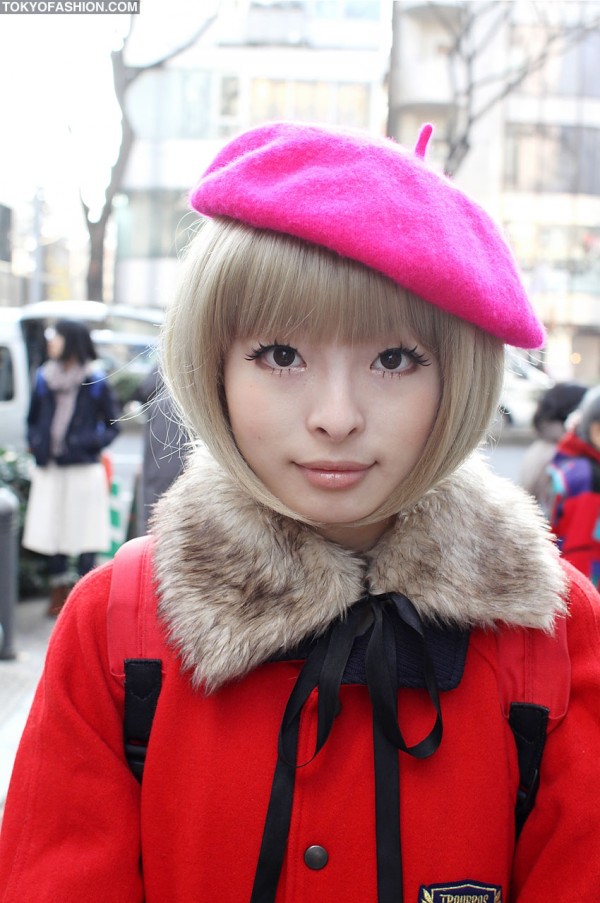 Click any of the pictures to enlarge them.