Cute Japanese Couple in Harajuku
This Japanese couple posed for our photo on Cat Street in Harajuku. Besides their cool fashion, they were just too cute with each other! The guy is wearing a short sleeve white button up shirt with tuxedo-shirt details in the front, jeans with a wallet chain, and black shoes. The girl is wearing a cute striped dress, an engineer cap over her braids, and black sandals.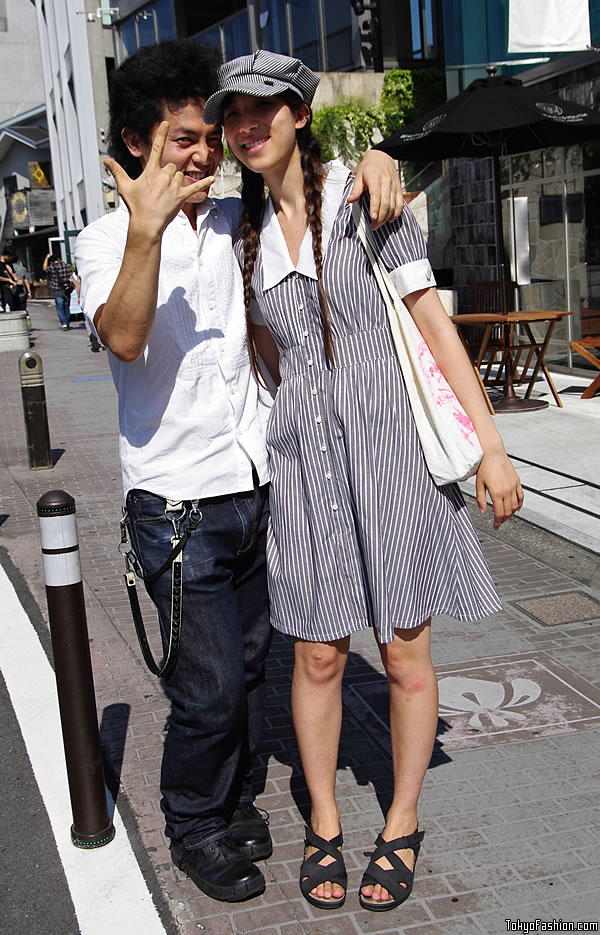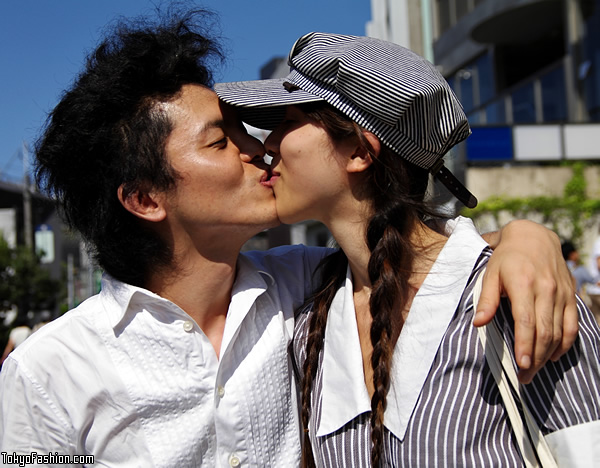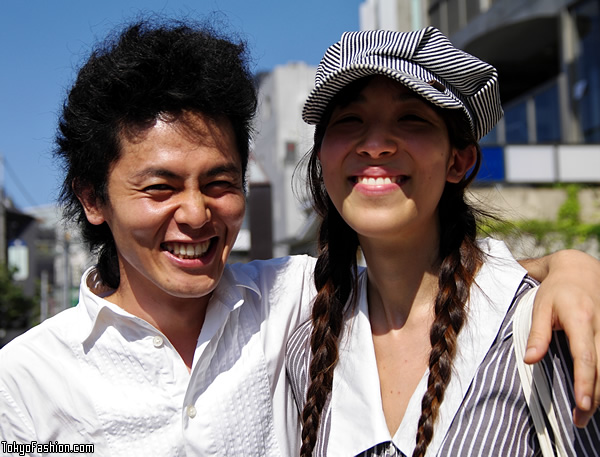 You can click the top photo to enlarge it.