Cute Japanese Pair Look Couple in Harajuku
This cute Japanese couple was photographed in Harajuku. Their bottoms are different, but overall they are wearing what is called "Pair Look" in Japan. "Pair Look" means two people wearing intentionally matching outfits. Their pair look consists of matching cardigan sweaters over white button-up shirts with bow ties and colorful matching Laundry backpacks. The girl said that part of her pair look outfit came from her favorite shop, Hanjiro. Her balloon shorts are by the Japanese brand Honey's. She also told us that her favorite band is Orange Range.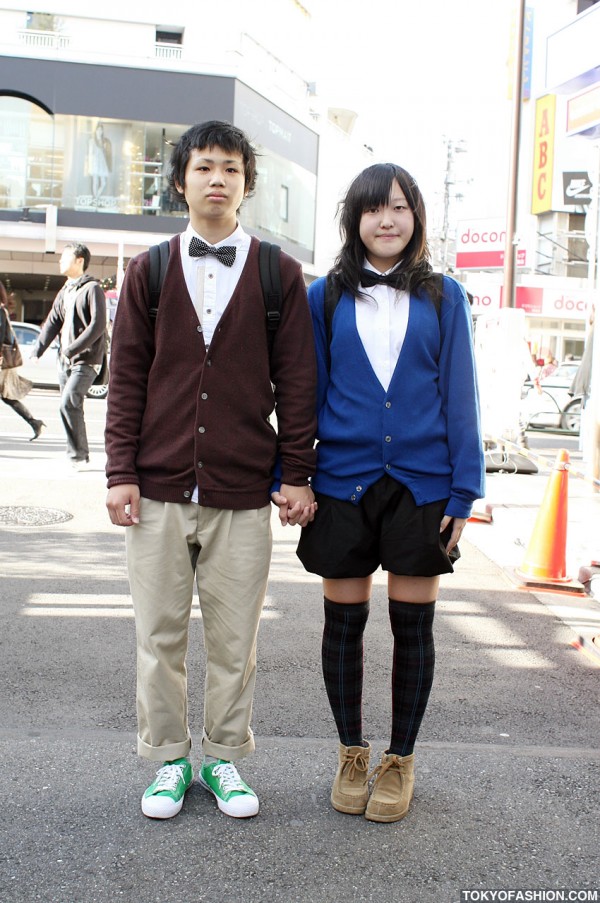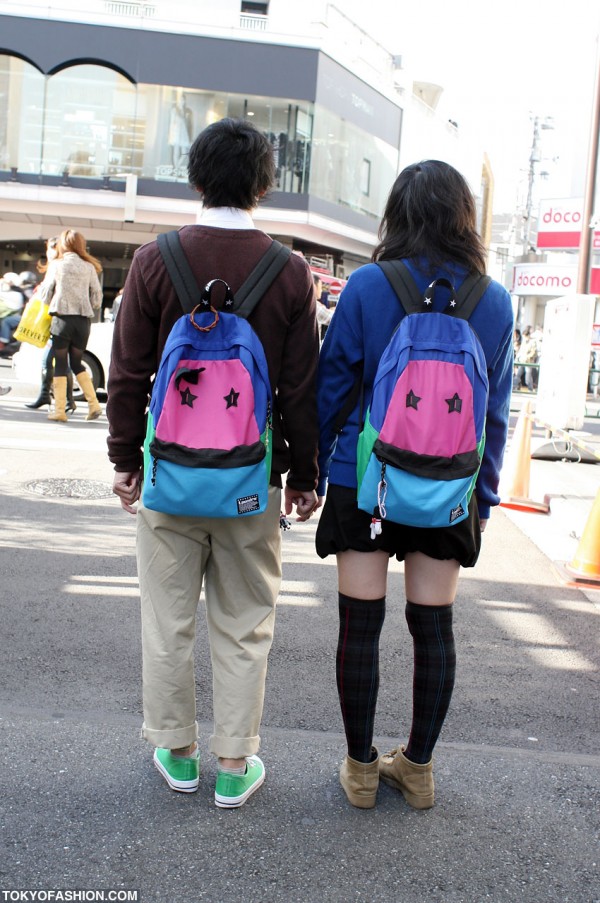 Click any picture to enlarge it.