Cute Japanese Short Hairstyles in Harajuku
This Japanese guy and girl – each with a super-cute short hairstyle – were photographed in Harajuku. The boy is 19 years old, the girl is 18, and they are both students. His outfit consists of a cool baggy black sweater/jacket, destroyed Levi's jeans/shorts, skull-pattern men's leggings, high-top Nike sneakers, and a bag by Gregory. He said that his favorite fashion brand is Vivienne Westwood.
The stylish girl with him is wearing a red beret covered in cute little bows, several layers of tops from Kinji, a skirt from Chicago (that's the name of a Japanese clothing store, not the city in the US), black leggings, and fun shoes by the brand Cotton Candy. Her flower print bag was purchased at the famous Harajuku antique/vintage shop Bunkaya Zakkaten. She told us that her favorite shop/brand is Crisp, which coincidentally is located next door to Bunkaya Zakkaten in Harajuku. As far as music, she said she listens to Visual Kei!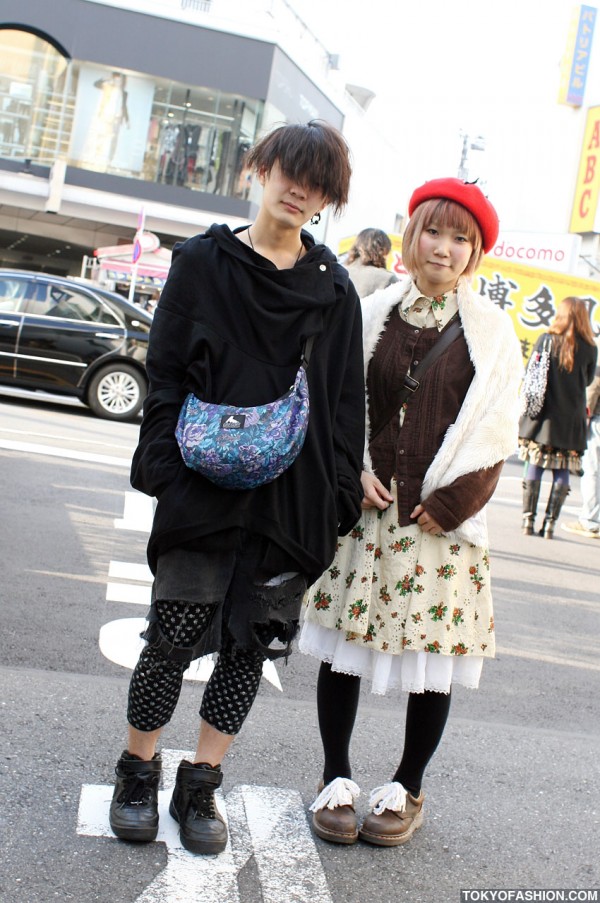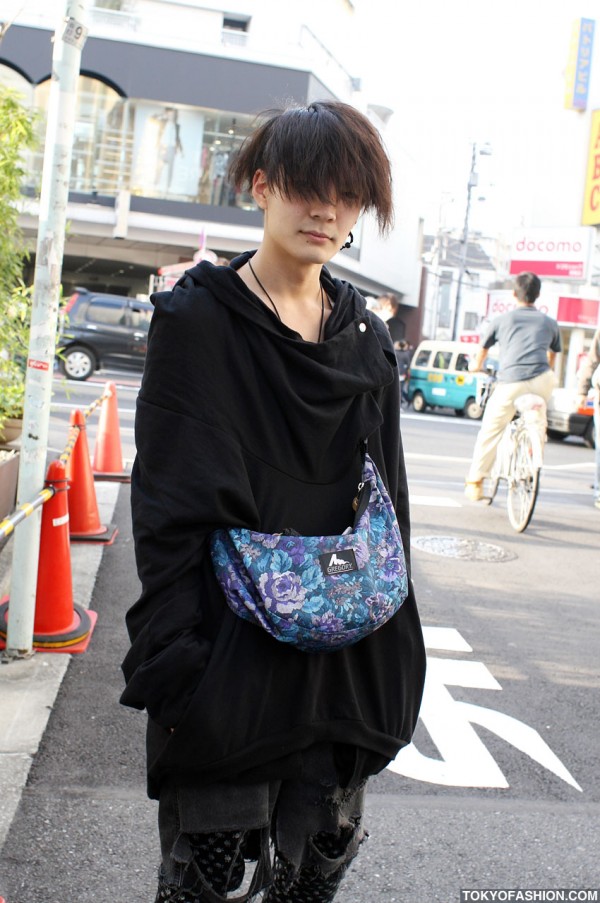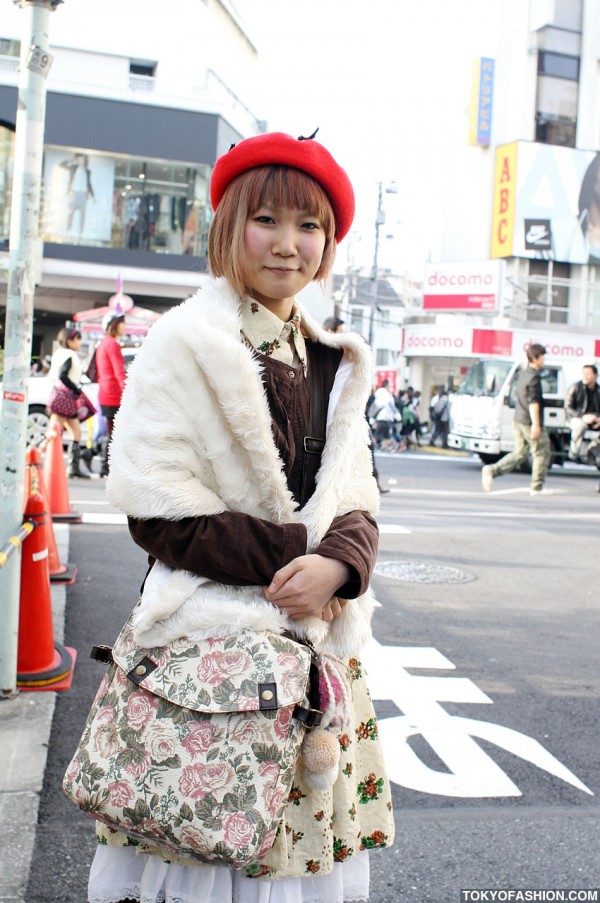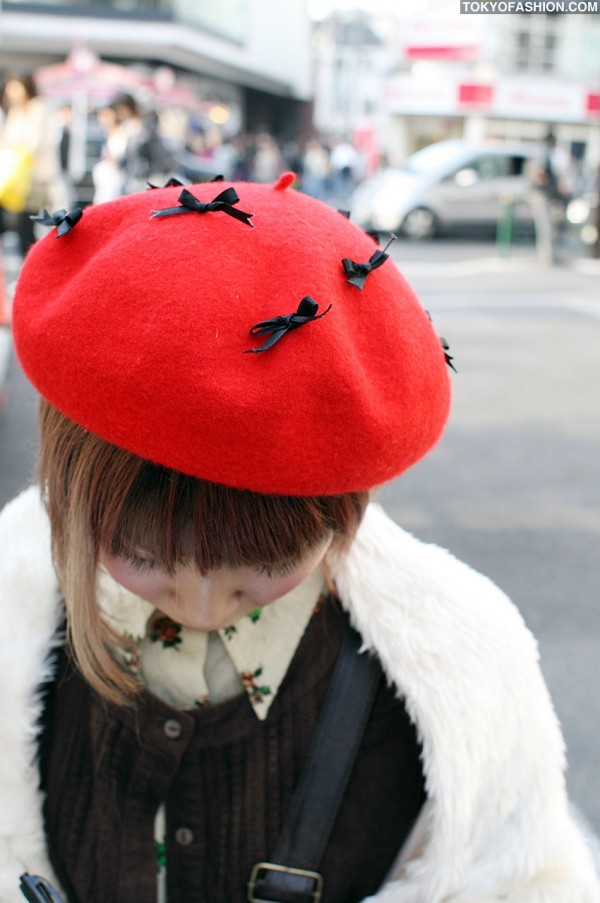 Click any of the pictures to enlarge them.