Cute Skull Necklace & Red Leggings in Harajuku
These two Japanese girls were photographed in Harajuku. The blonde girl on the left is wearing a cute gray dress that features stripes in two different directions as well as plaid, a black shirt, red leggings, and high heel ankle boots. The girl on the right is wearing a blue button up dress covered in a bird pattern with a ruffle on the front, black leggings, and black ankle boots. The blonde girl is also wearing a cute skull necklace.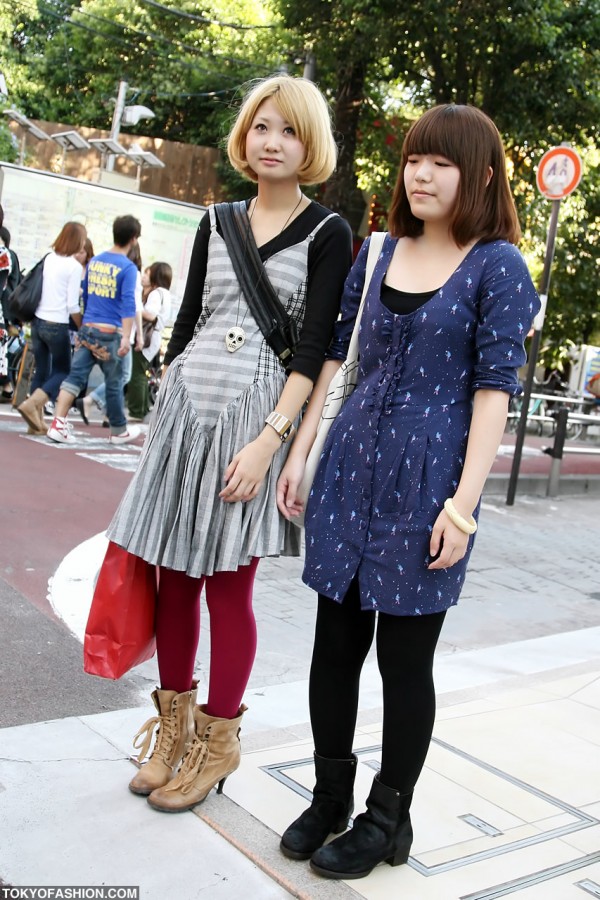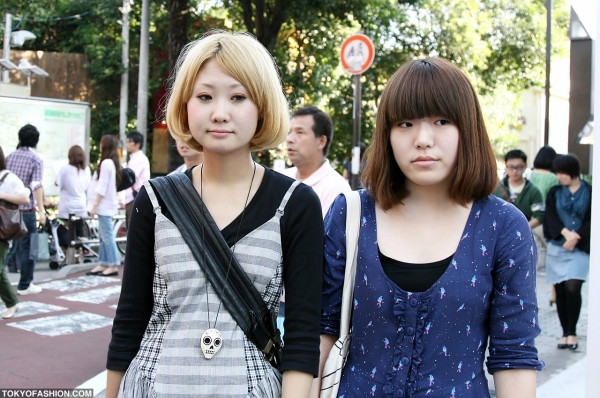 Click either photo to see it bigger.