Cute "Sweets Time" Japanese Girls in Harajuku
These two cute Japanese girls were photographed in Harajuku. The one with the striped cardigan is wearing a Millet x SwissBee backpack with a huge clock on it. When we asked her about the backpack and why the clock was at 3:00, she said, "Do you know what time that is?" We said that we didn't. She told us, "It's SWEETS TIME!" and broke out a huge smile. Too cute!
Besides the backpack and Lacoste cardigan, she's wearing a bow tie, pleated skirt, black stockings, and Adidas sneakers. The girl with her is wearing a black dress with a corset belt, stockings, and boots. She's also carrying a large leather handbag and wearing a Vivienne Westwood necklace.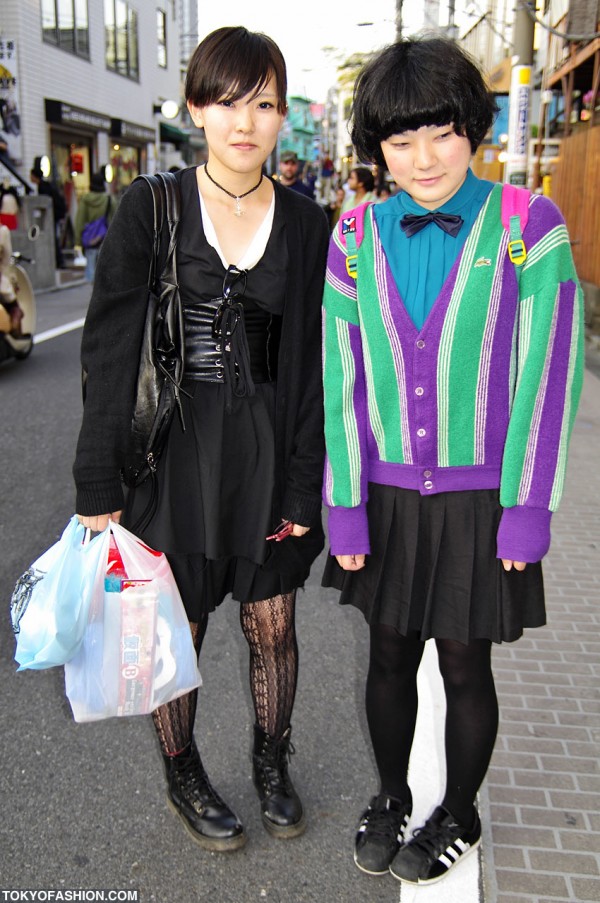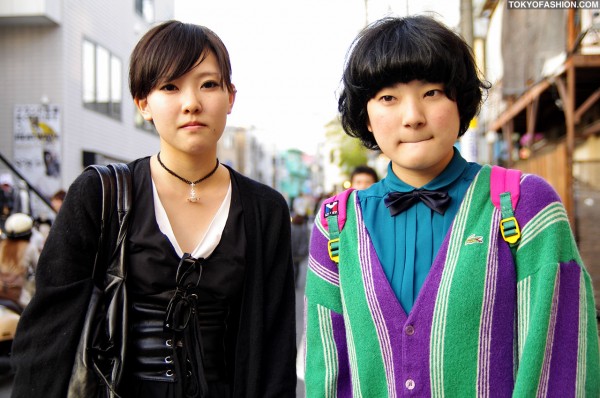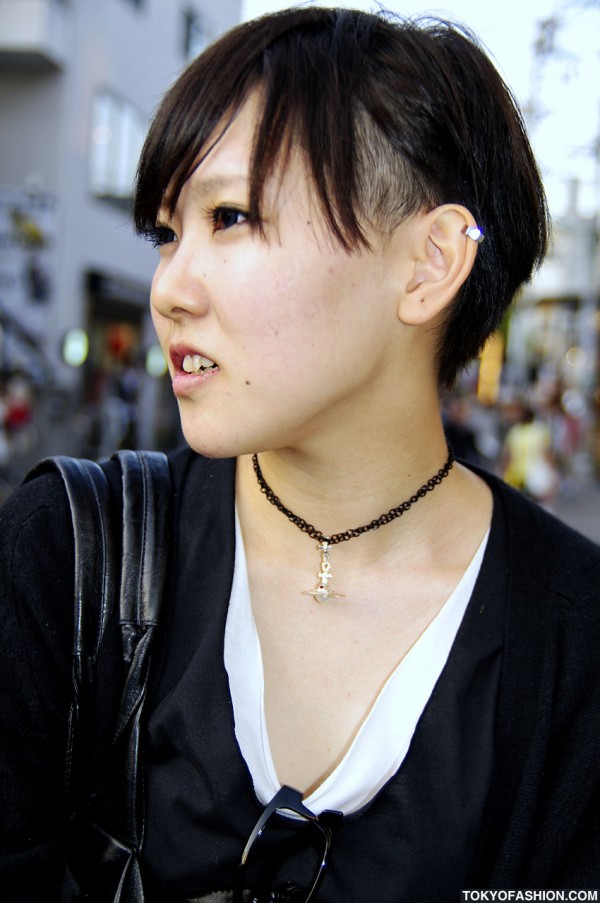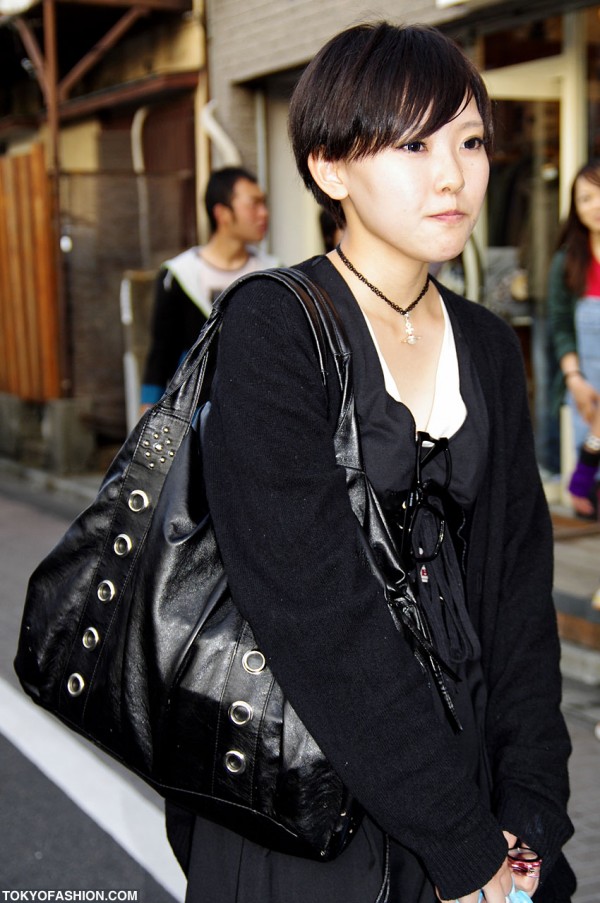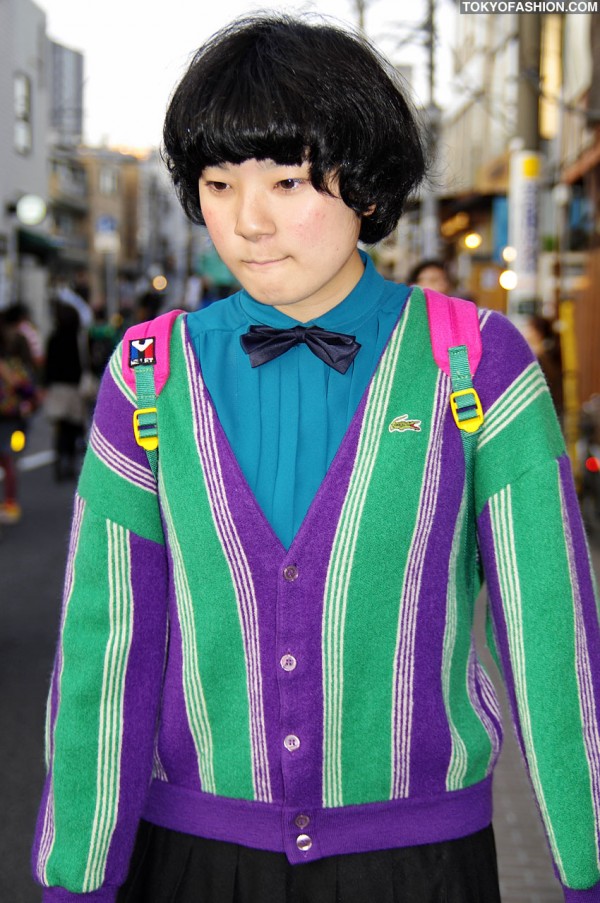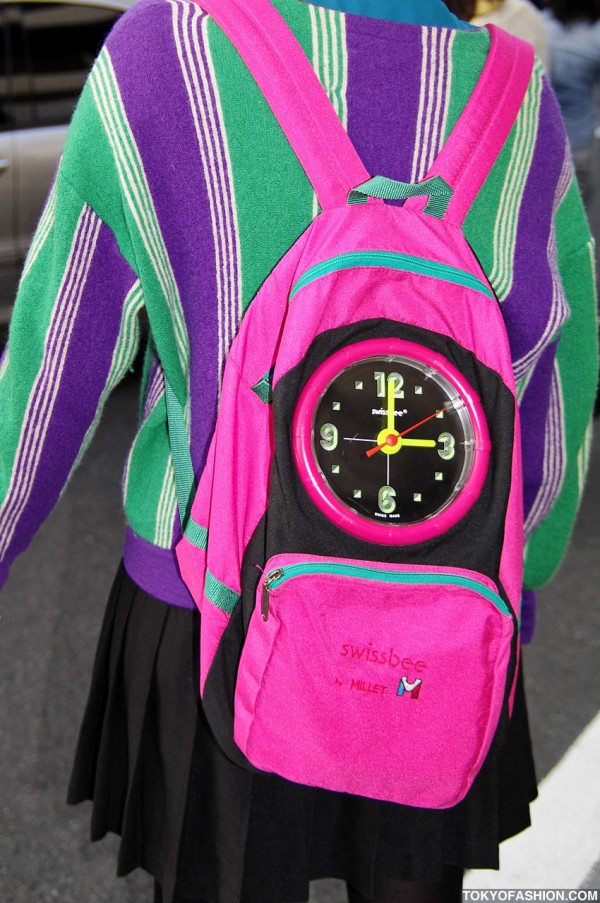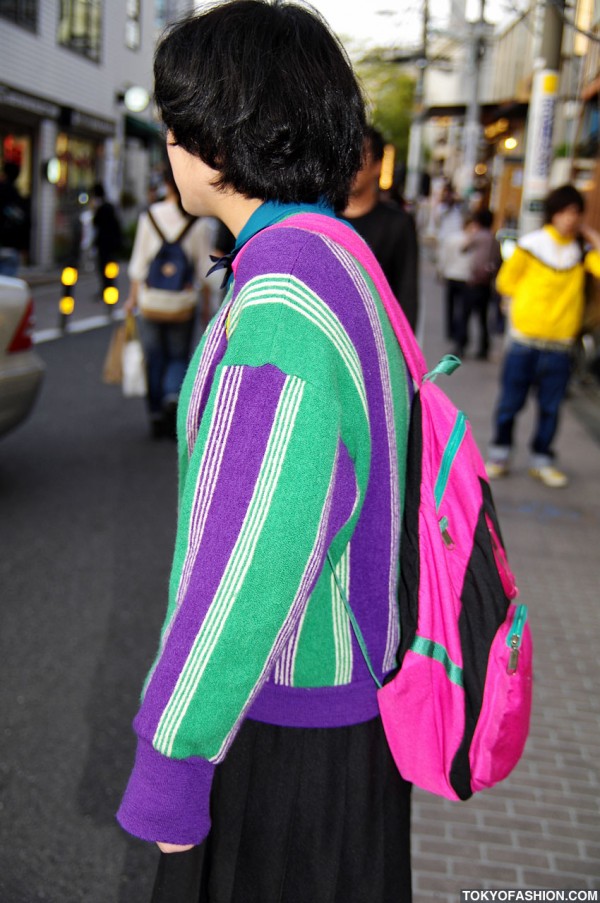 Click any of the pictures to enlarge them.