Dancers in H&M, Panama Boy, Love Boat & Diesel
We met these stylish girls in Harajuku and learned that they're both dancers. On the left is Ami, who's 21 years old. She's wearing a lace top from H&M, a black jacket and a stonewashed denim skirt with frayed hem from Panama Boy. Her black patent oxford shoes, which she's wearing with transparent socks with black trim, are from Esperanza.
Ami's cute accessories from Titicaca, ANAP and MINPI include a straw hat, rosary necklace, camo print belt, small silver rings and handcrafted bracelets. Her bag, which features travel postcards from around the world, is from Accessorize.
Ami told us that her favorite places to shop are Accessorize, Zara and Rodeo Crowns. Her favorite music genres are hip hop, R&B and soul. Find out more about Ami by following her on Twitter at ami125700.
The girl on the right with eye-catching fuchsia hair and a rose tattoo behind her ear is 20-year-old Megumi (her half-shaved hair is a retro look from the 80s that we've seen on a couple of other dancers, including Laurie Ann Gibson). Her outfit includes a black top under a khaki double-breasted jacket from Love Boat with distressed jeans form Diesel. She's also wearing leopard print stiletto shoes and carrying a logo bag from MCM.
Accessories from Diesel, Calvin Klein and other shops include drop earrings, a rosary necklace, a small silver cross on a chain, small rings, handmade bracelets and a large silver watch. Her nails have leopard-skin tips and she has another bold tattoo on her left forearm.
Megumi told use that her favorite fashion sources are Diesel, MCM and Sly. She likes to listen to R&B, soul and jazz. You can follow her on twitter at 19megu91.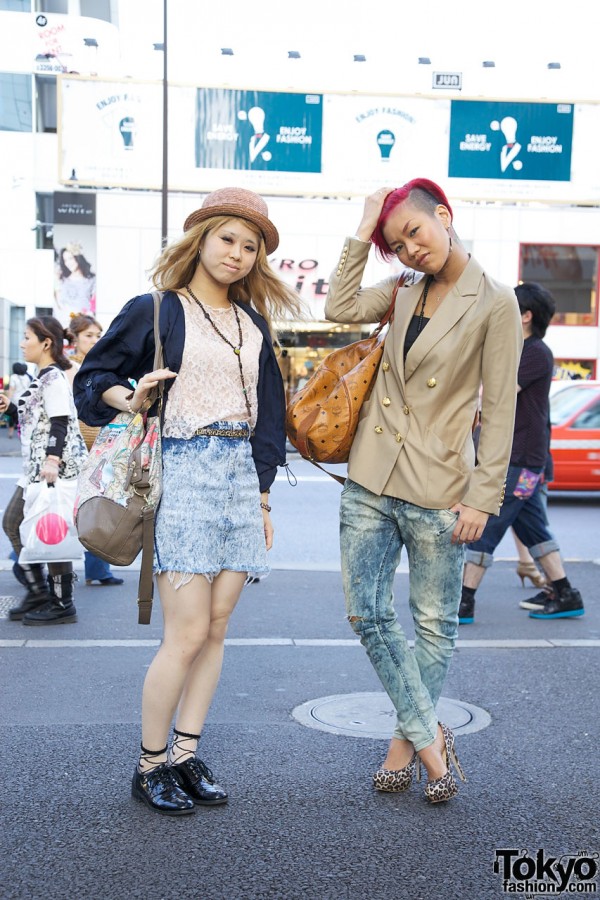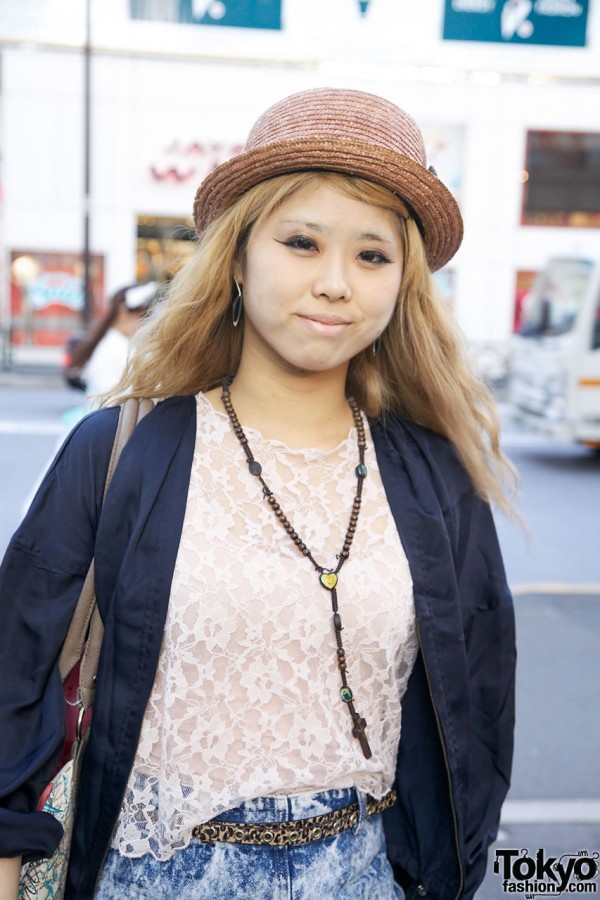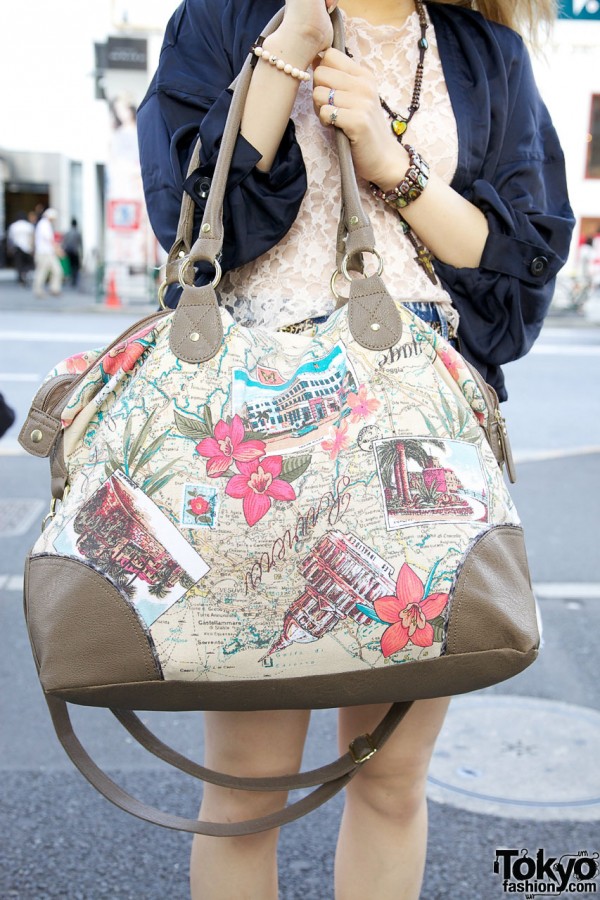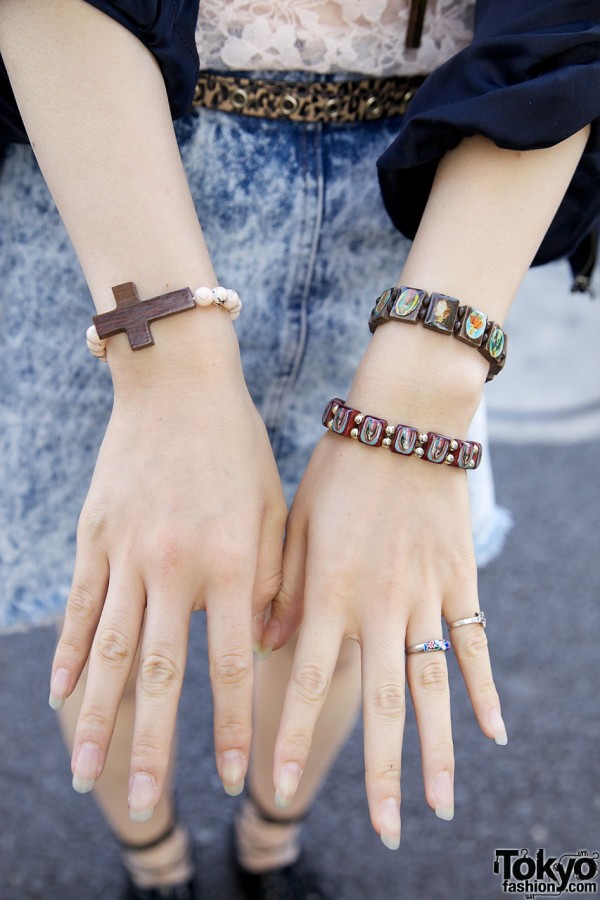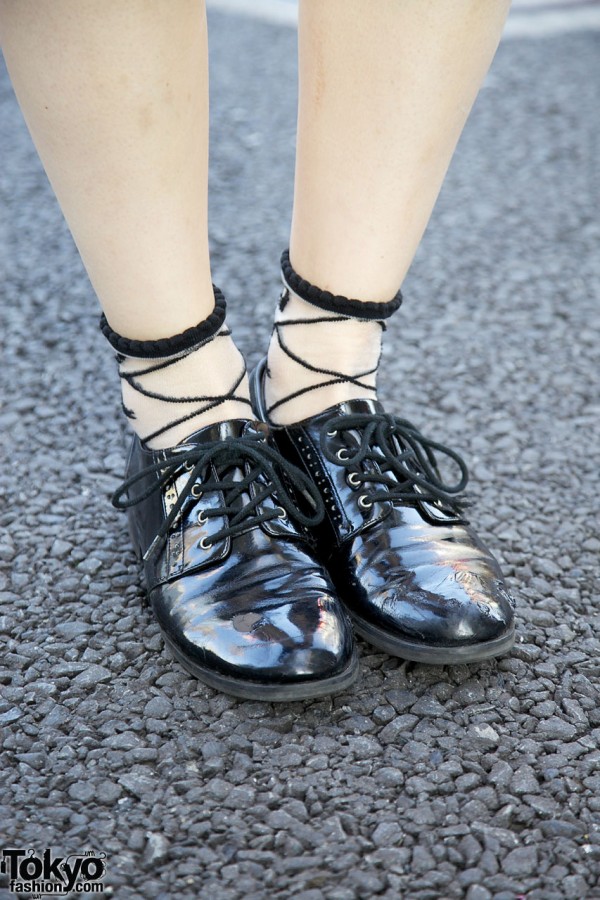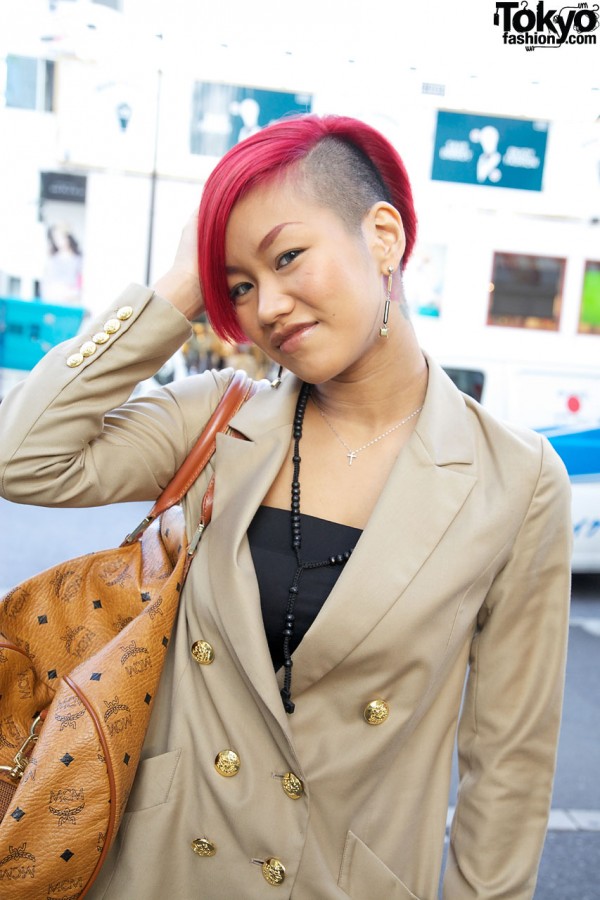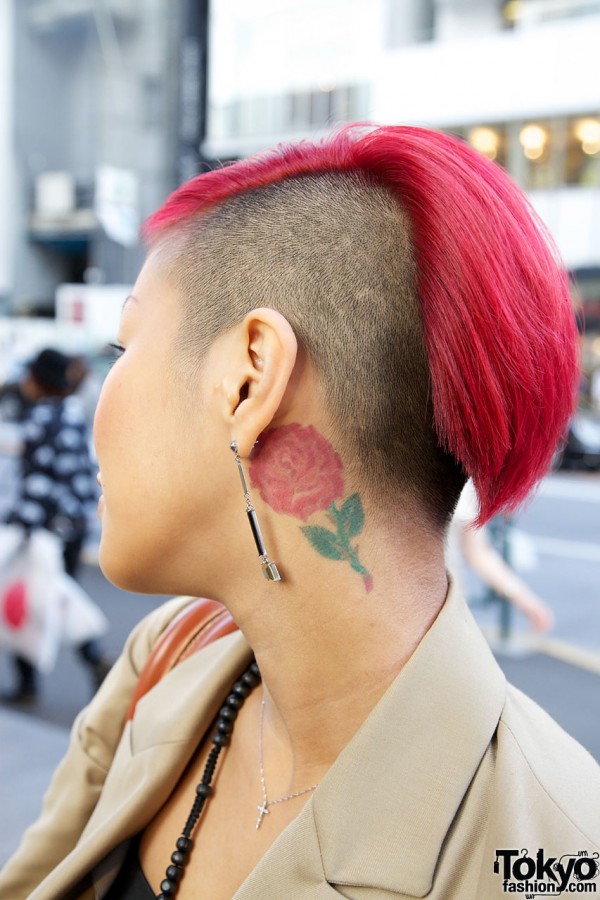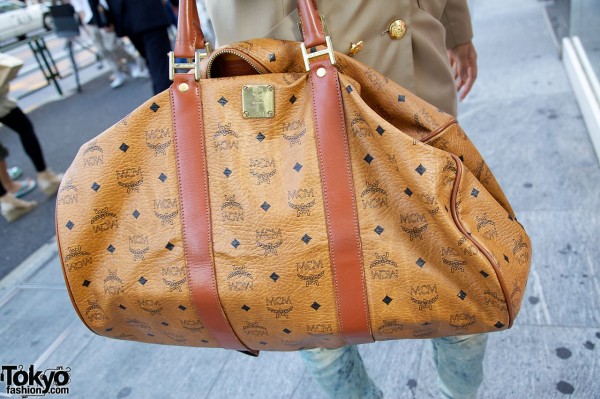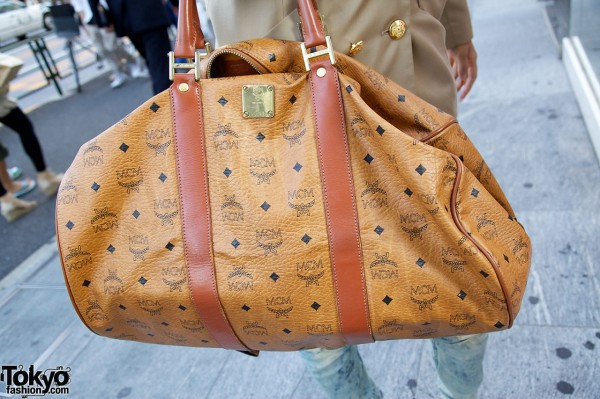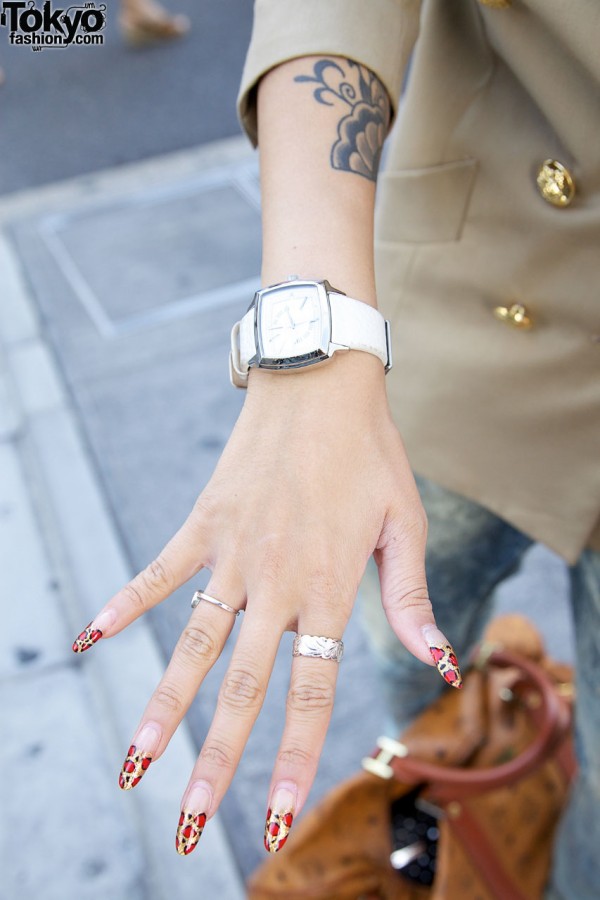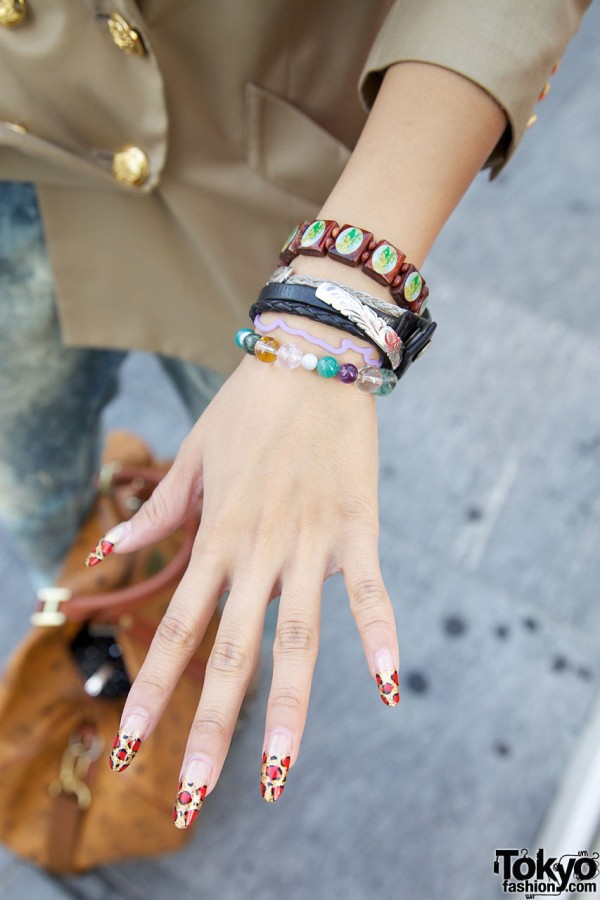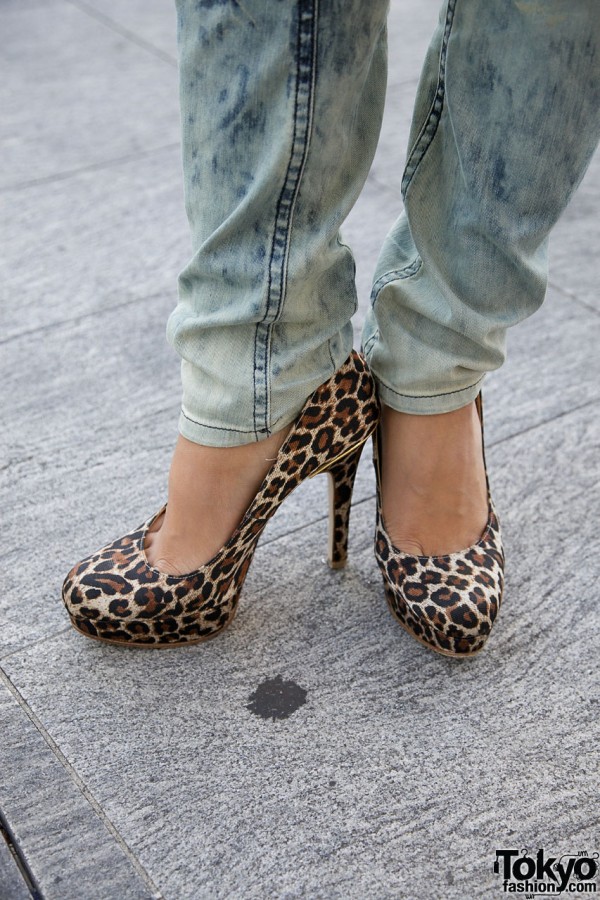 Click on any photo to enlarge it.