Day Break & Mackdaddy Streetwear Guy in Harajuku
This stylish and charismatic Japanese guy was photographed on the street in Harajuku. He told us that he's 24-years-old and that his job is "The Chef", which sounds like he was being a bit funny? His outfit consists of several items from the Harajuku brand/shop Day Break, including his blazer and his colorful drop crotch (sarueru) pants. He's also wearing a furry hat, a necklace, a skull t-shirt, an untied tie, black boots, a plaid backpack, and probably a few other things that we can't discern. He said that some of his accessories came from the Japanese brand Mackdaddy and that his favorite shop is Rone.
When we asked him about music, he told us that he listens to Ellegarden.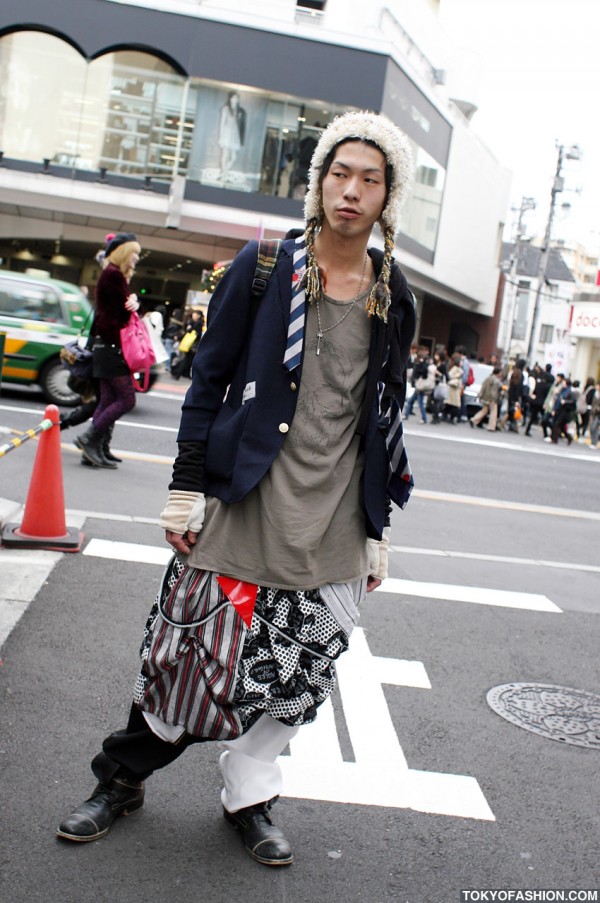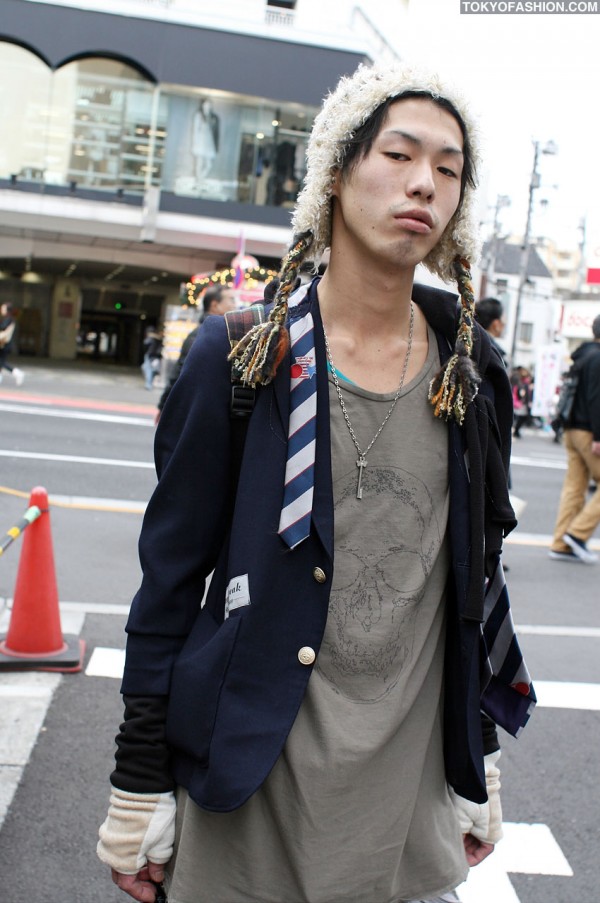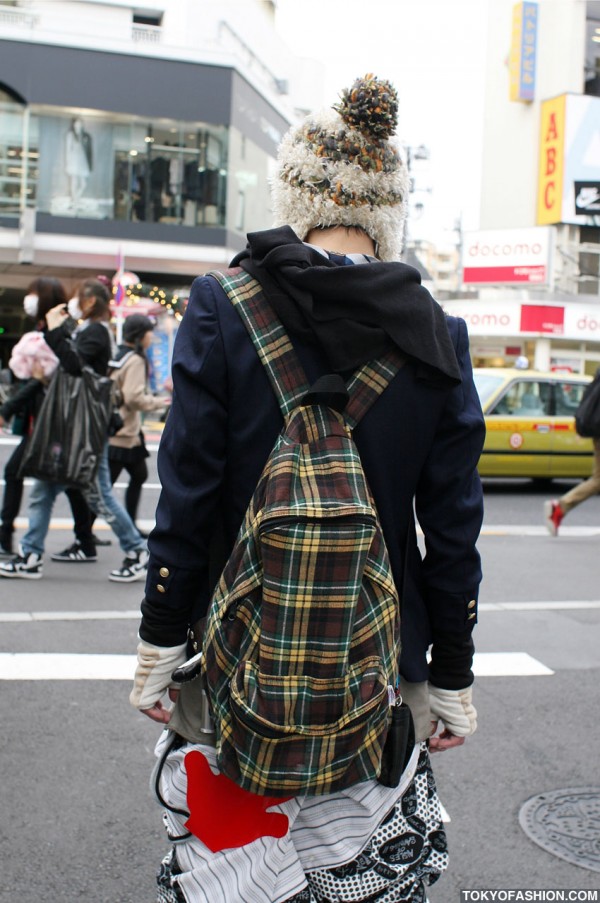 Click any photo to enlarge it.