Deconstructed Jacket & Mary Quant Backpack in Tokyo
These two smiley Japanese girls were photographed on Omotesando Dori in Harajuku. The girl with the cute short hairstyle is wearing a deconstructed vintage sports jacket. Take a look at the pictures in full size and you can see how cool it is! She's also wearing belted sarueru (drop crotch) pants, striped socks, and Converse Chuck Taylor low top sneakers. Her accessories include a Casio G-Shock watch and a Hysteric Glamour guitar pick necklace. She told us that she likes the Japanese fashion brand Mercibeaucoup. Her outfit – and even her hairstyle – has a very Mercibeaucoup-esque vibe to us!
The girl with long hair is wearing a hoodie over a blue high-waisted dress and black high top sneakers. Her accessories include a large sparkling necklace and a Mary Quant backpack.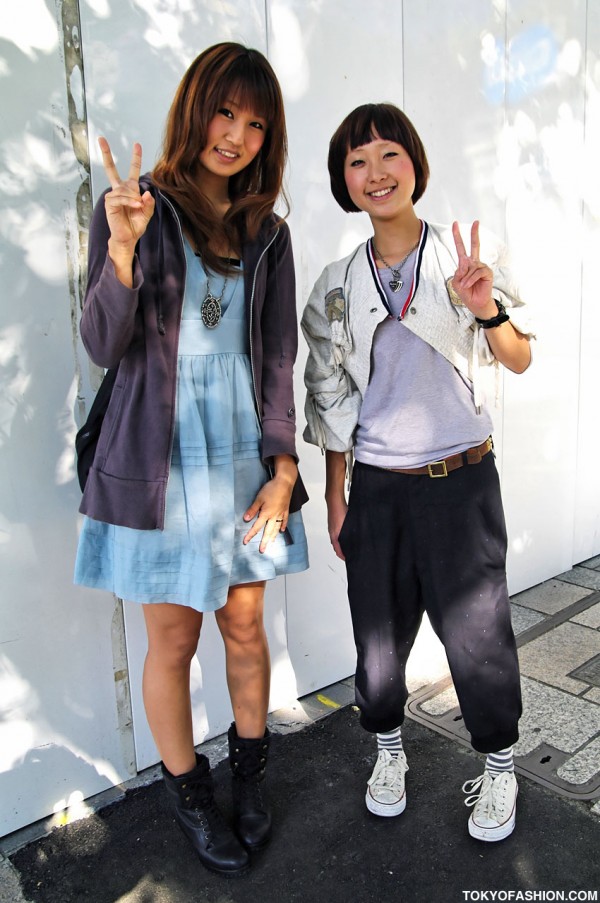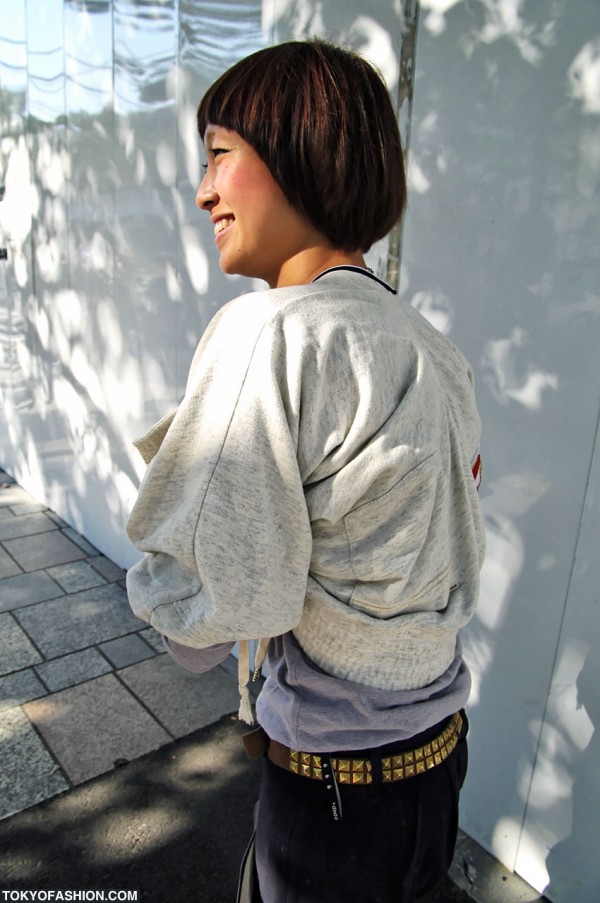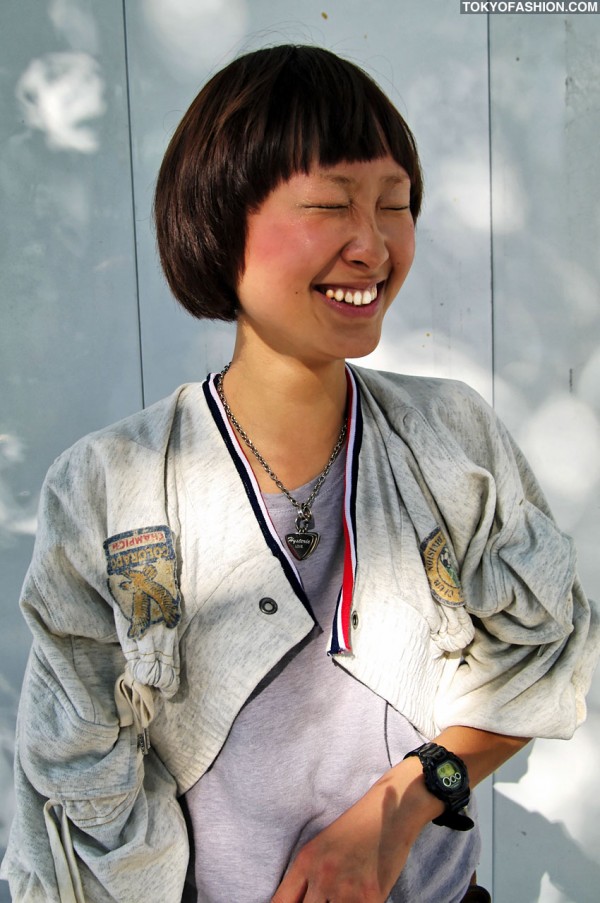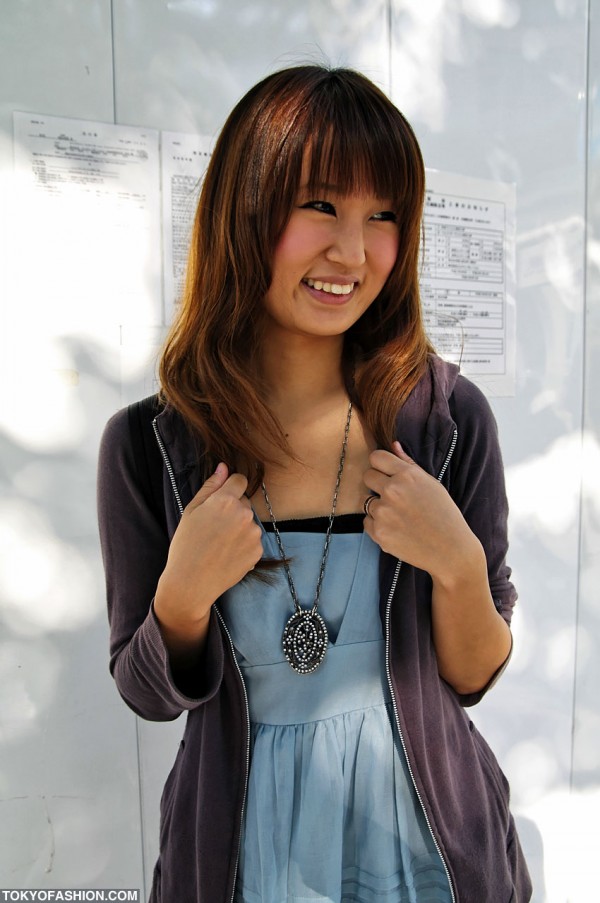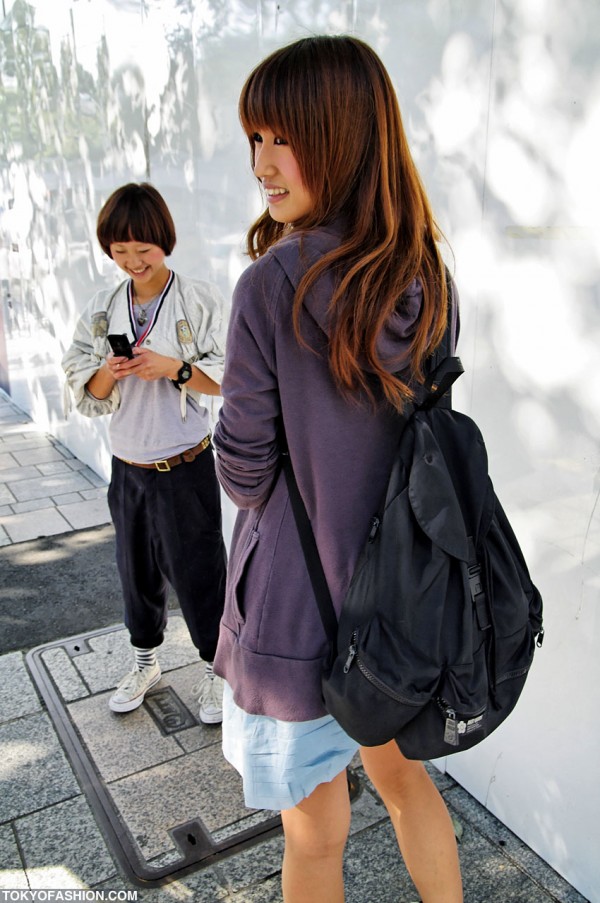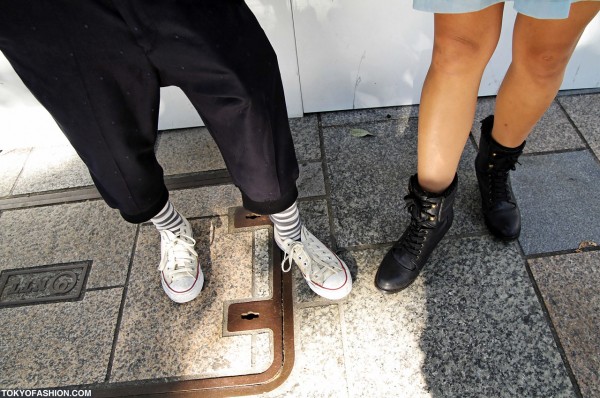 Click any of the photos to enlarge them.