Designer in Fur Stole, Chiffon Skirt & Spectator Shoes
Yamada is a 28-year-old designer who's has put together an eclectic outfit including a white fur stole over a graphic sweater from Theatre Products. Her layered pastel chiffon skirt is from a resale shop and her eye-catching patterned tights are from Sister (which is her favorite shop). Her spectator-style oxford shoes are also from Sister.
Yamada's accessories, some of which are from Tatty Devine, include a plastic revolver necklace and matching earring. She also is wearing a tape measure as an accessory. Her makeup includes long bejeweled eyelashes.
Yamada's cool retro handbag is from Tokyo's Haight & Ashbury vintage shop. She enjoys listening to rock, techno and jazz music.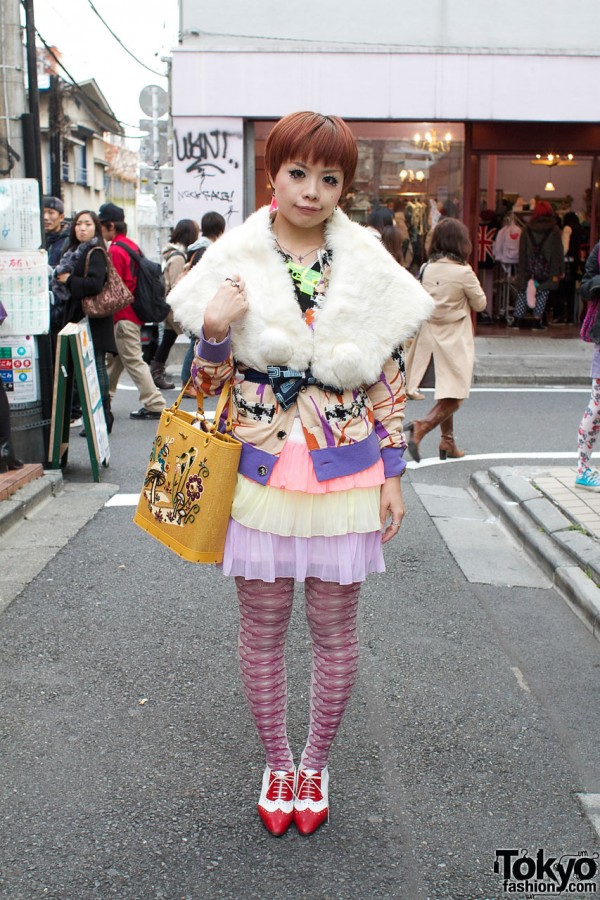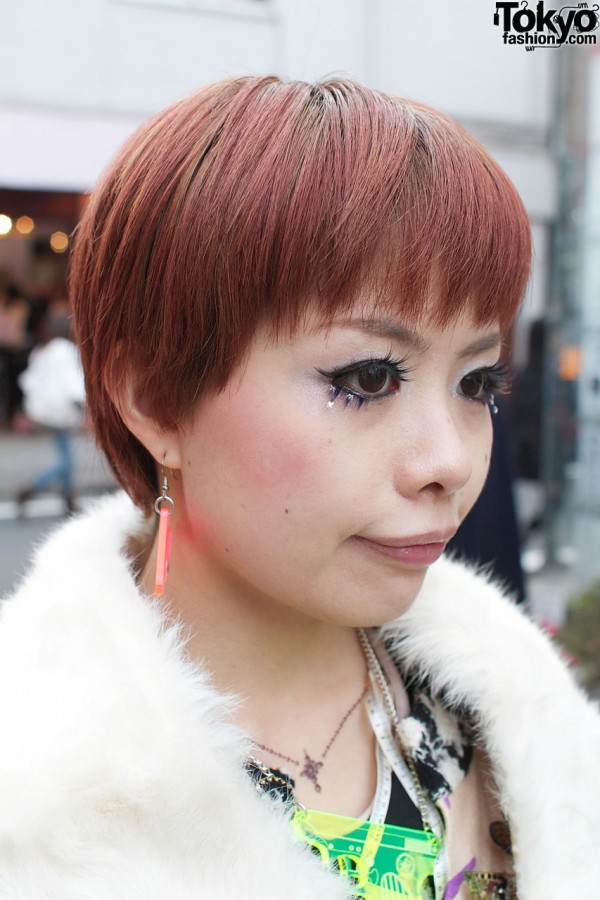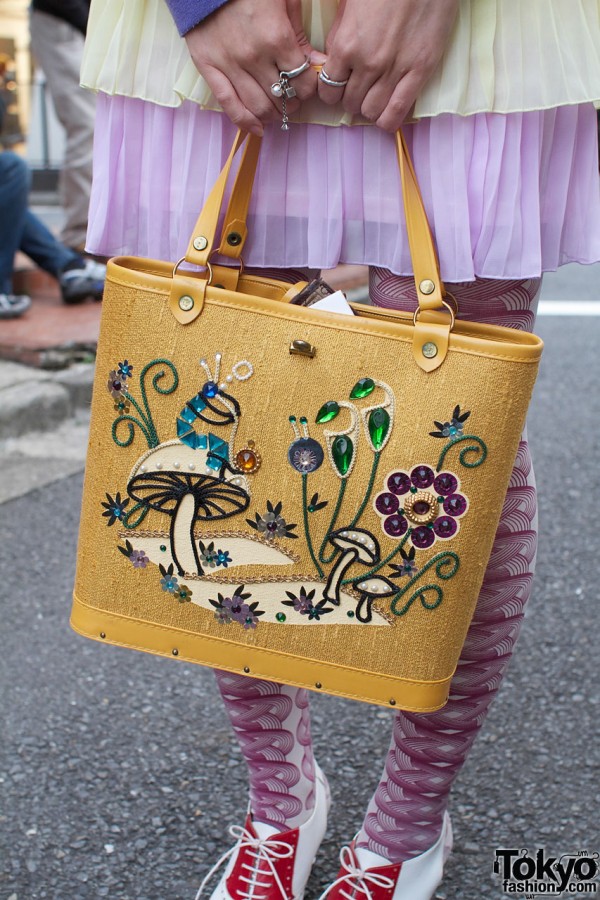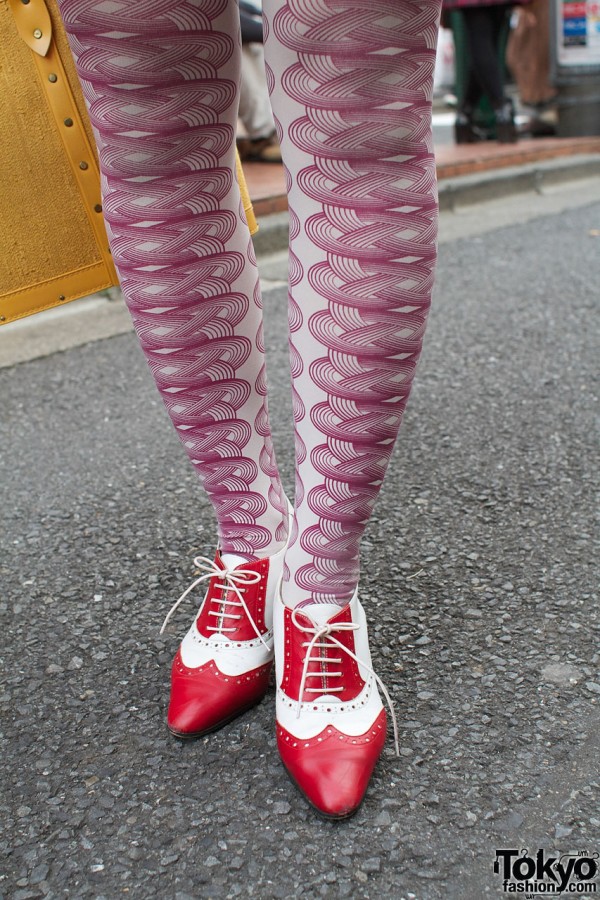 Click on any photo to enlarge it.