Dior, Vivienne Westwood & Doctor Martens
This cool girl with short hair is a 21-year-old named Noda who works as a Bloc assistant. She's wearing a short black leather-look jumpsuit from a resale shop. Her white t-shirt with a vintage print is also resale. Her accessories include stylish round Marui sunglasses and a silver Dior necklace.
Noda's black shoes are Doctor Martens and her socks are from Vivienne Westwood (her two favorite brands). Her black leather bag is from Botega.
We asked Noda about her favorite music and she said she likes the music of Kitsune.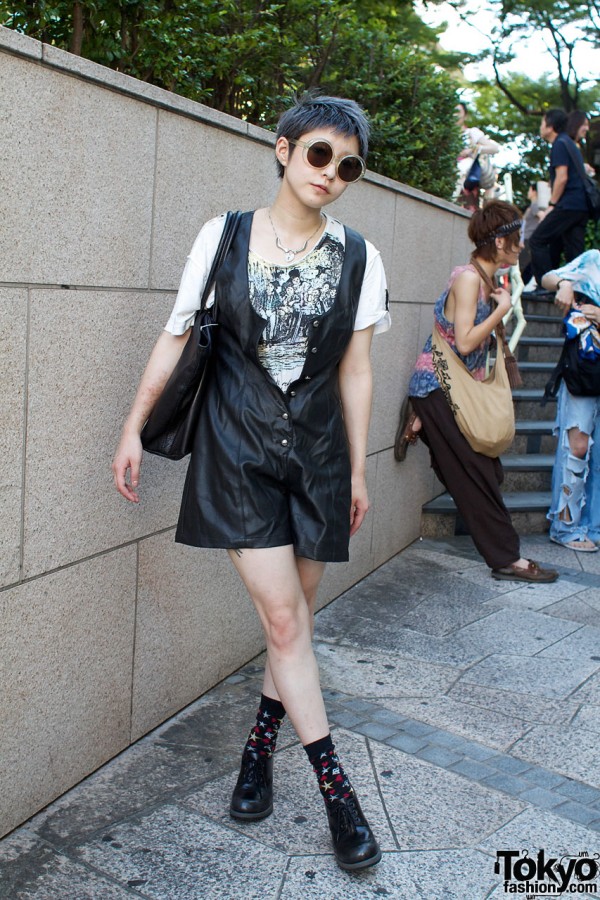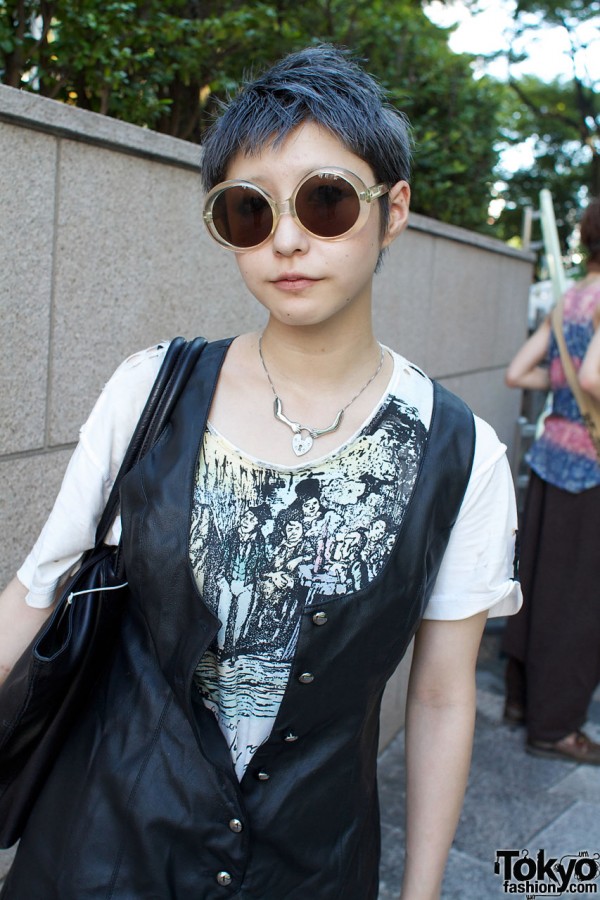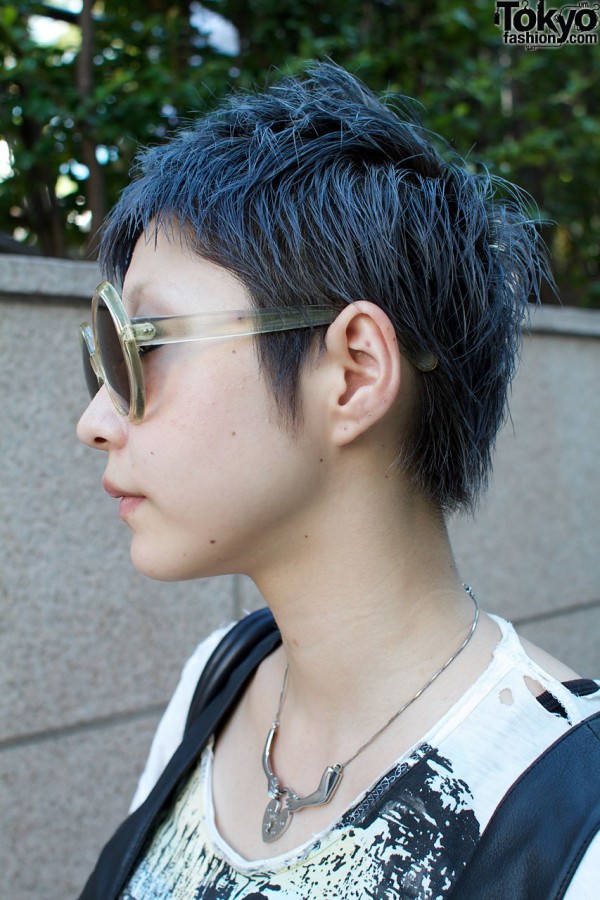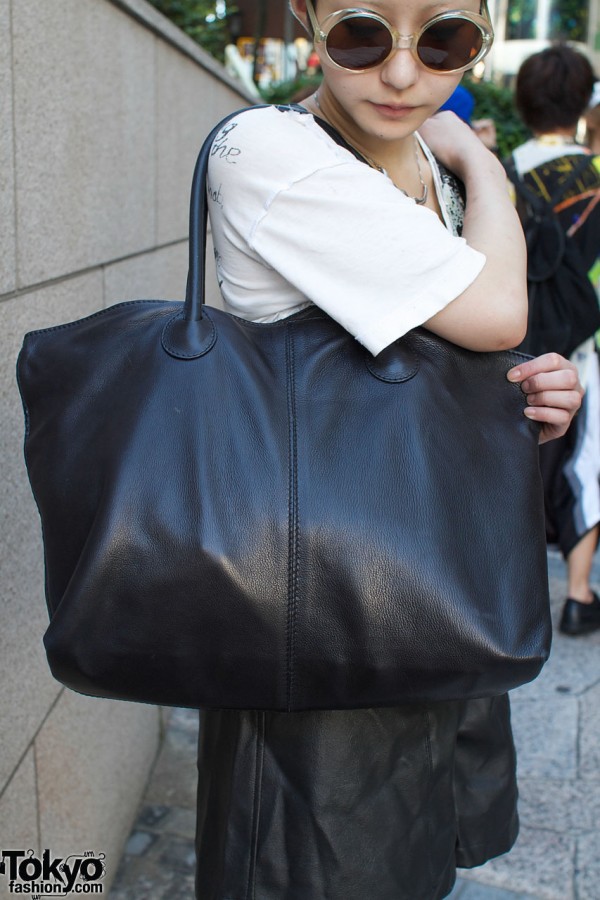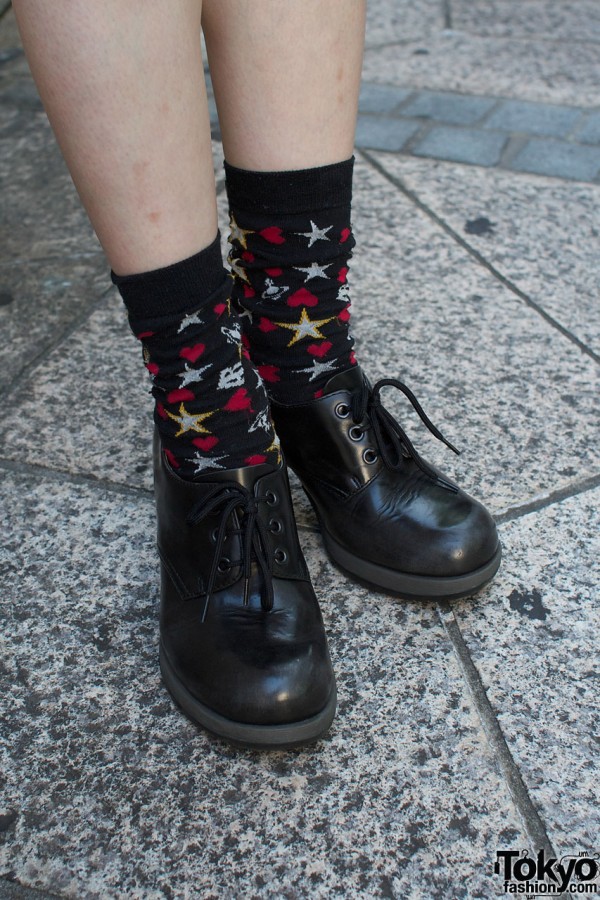 Click on any photo to enlarge it.