Dir en Grey Fan in Leopard Print Ear Muffs & Leggings
This 21-year-old Japanese girl was photographed in Harajuku. She told us that she is a fan of the JRock band Dir en Grey. Her outfit consists of a biker jacket from g.u., a colorful print t-shirt from Drug Honey, belted denim shorts with leopard print leggings that she bought on Takeshita Dori in Harajuku, and black leather boots. Her accessories include leopard print ear muffs, a red & blue scarf, a purse with an all-over text print that seems to say "DECORATION", and a Kokopelli charm from R4T. She told us that her favorite fashion brands are Drug Honey and Mash Mania.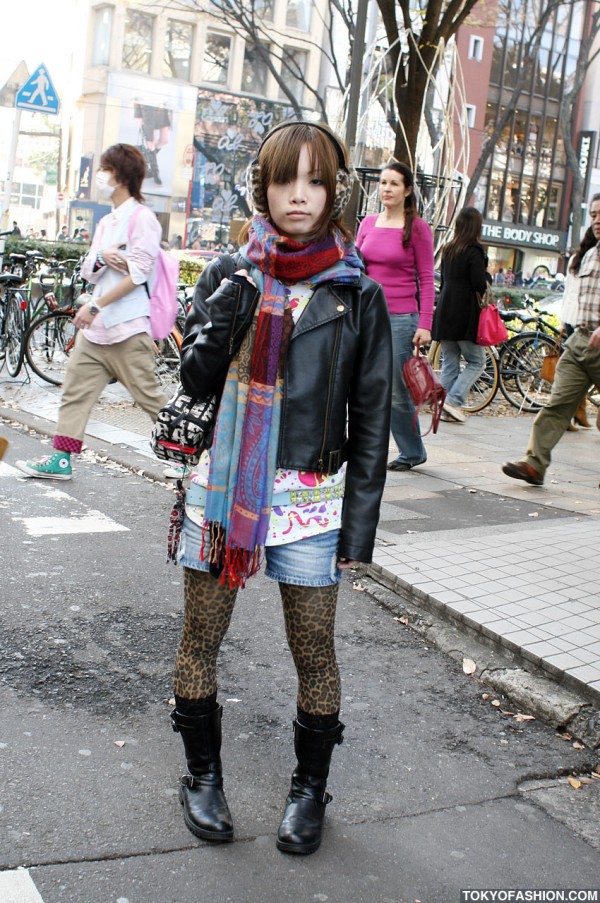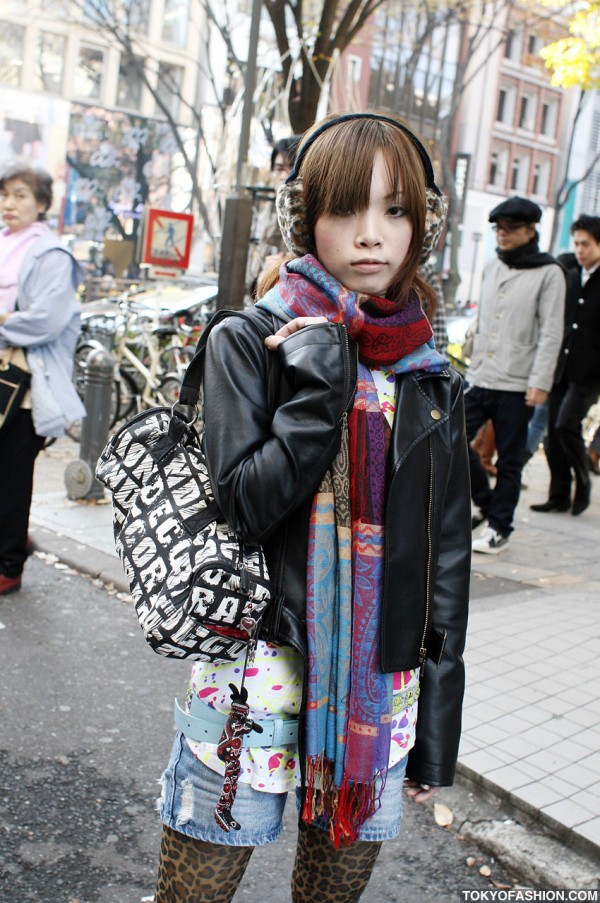 Click either photo to enlarge it.