Dir en Grey Fan in Sequin Sneakers in Harajuku
This 19-year-old Japanese girl was photographed in the Harajuku area of Tokyo. She told us that her favorite band is the Japanese rock band Dir en Grey. Her outfit consists of a furry leopard print hat, a blue scarf, a red & blue print top, cropped drop crotch pants, argyle socks, and sequined high top sneakers. Her accessories include a leopard print bag, furry character goods, a pink watch, sunglasses, and a colorful belt. She told us that part of her outfit came from Kinji, and that her favorite places to shop for fashion include Glad News, Galaxxxy, and various Harajuku resale and vintage shops.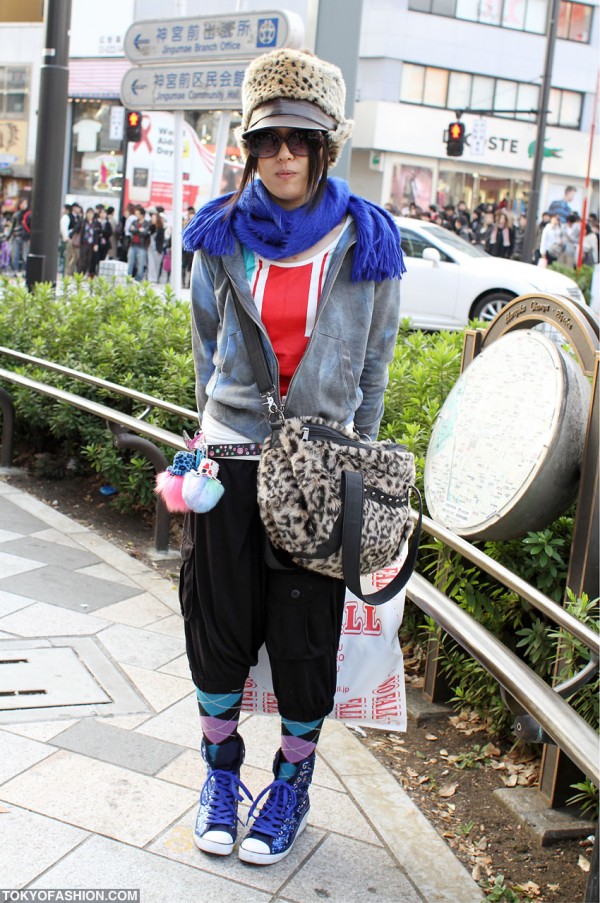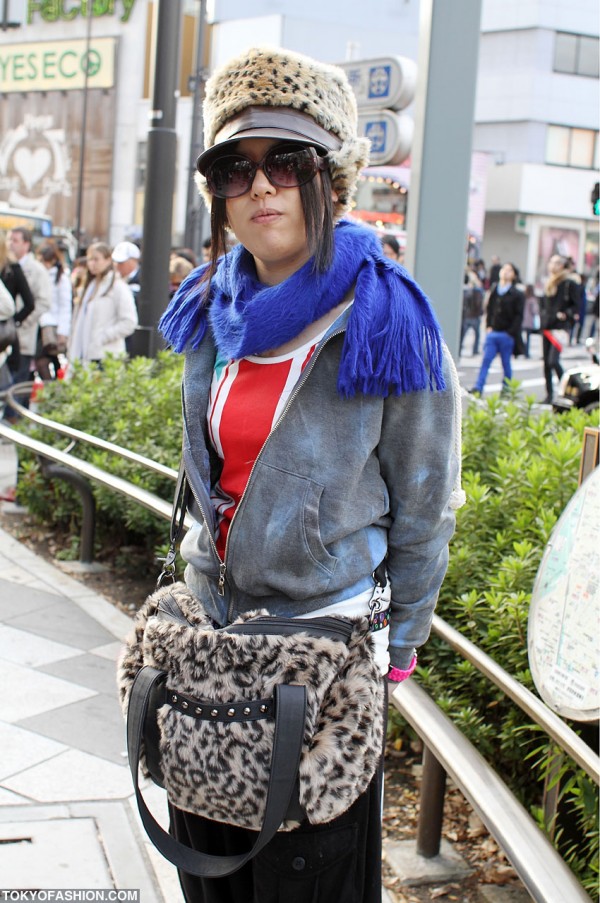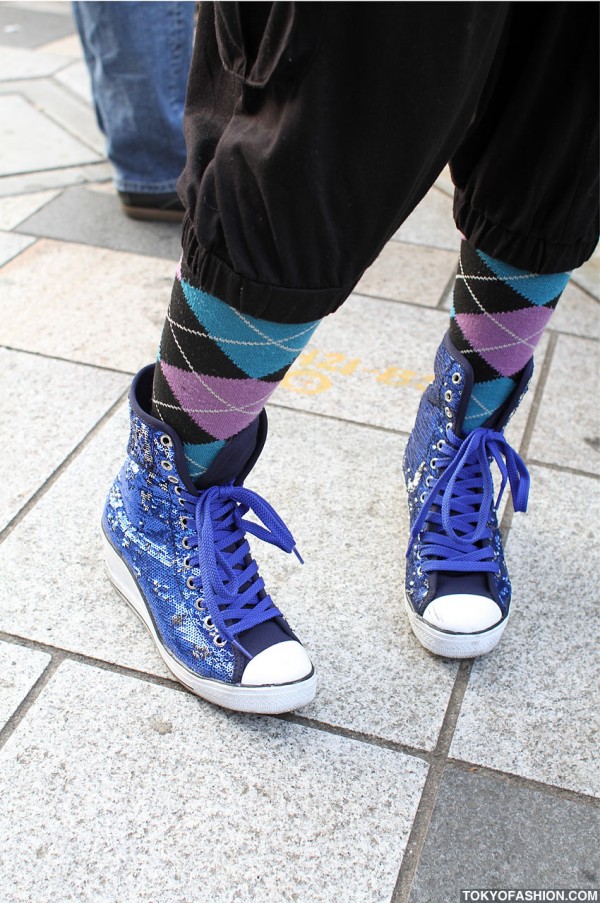 Click any photo to enlarge it.