Dolly Girls in Cotton & Lace w/ Rocking Horse Shoes
Here is another pair of Harajuku girls dressed with Dolly style. The blonde girl on the right is Mishio. She's wearing a vintage cotton Gunne Sax dress that features lace and crochet trim and a lace-up front. Her chic metal-handled purse is from free market. Accessories from Grimoire, birthdeath and The Virgin Mary include a bonnet tied with a ribbon under her chin and a gold necklace and matching ring with a wing design.
The girl on the left with orange pigtails and long bangs is Meru, a 16-year-old student. Her outfit includes a blouse with an anime graphic and wide lace-trimmed collar, a net petticoat from Panie and a short lingerie robe. Her handmade bag is decorated with a red satin bow, eyelet, lace and fabric swatches. Her accessories include an anime button and a Barbie button.
Both girls are wearing white rocking horse shoes with ribbons around the ankle from Body Line. We asked them about their favorite places to shop and the both mentioned The Virgin Mary. Meru also told us she likes Meno and her favorite type of music is anisong. If you read Japanese, you can find out more about Mishio on her website.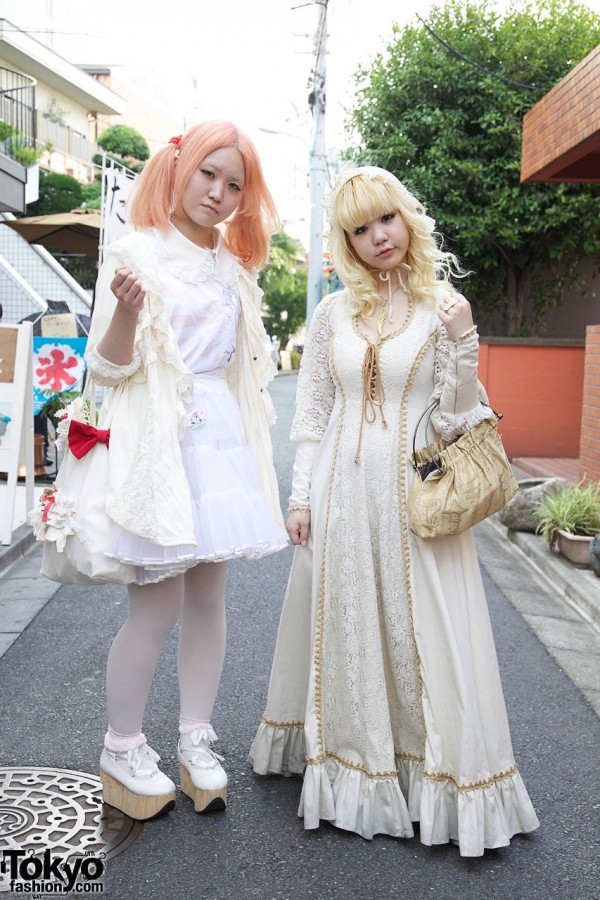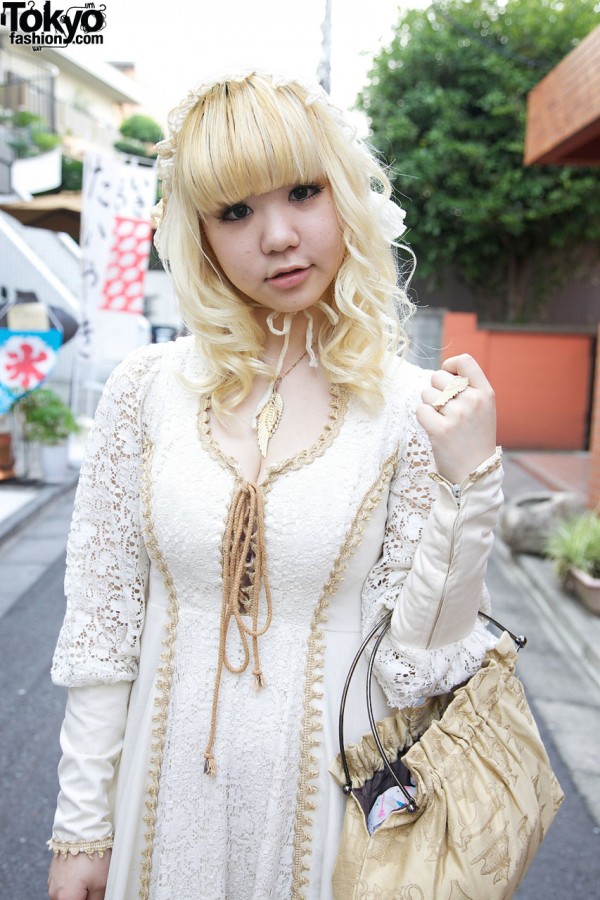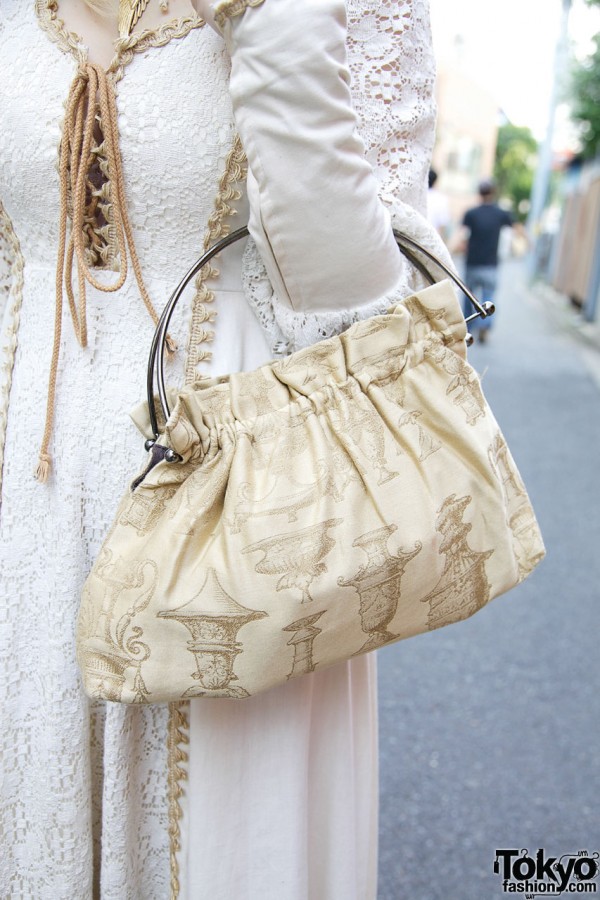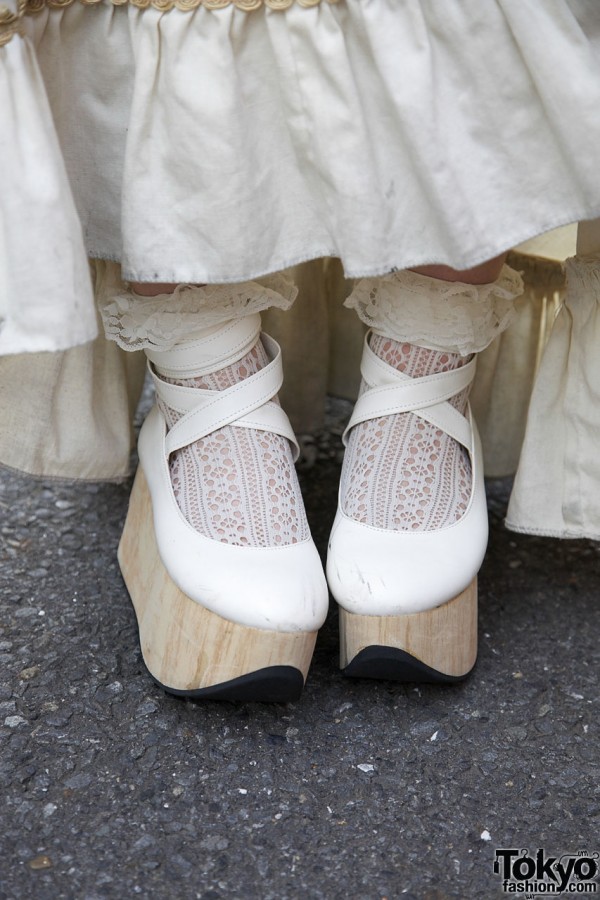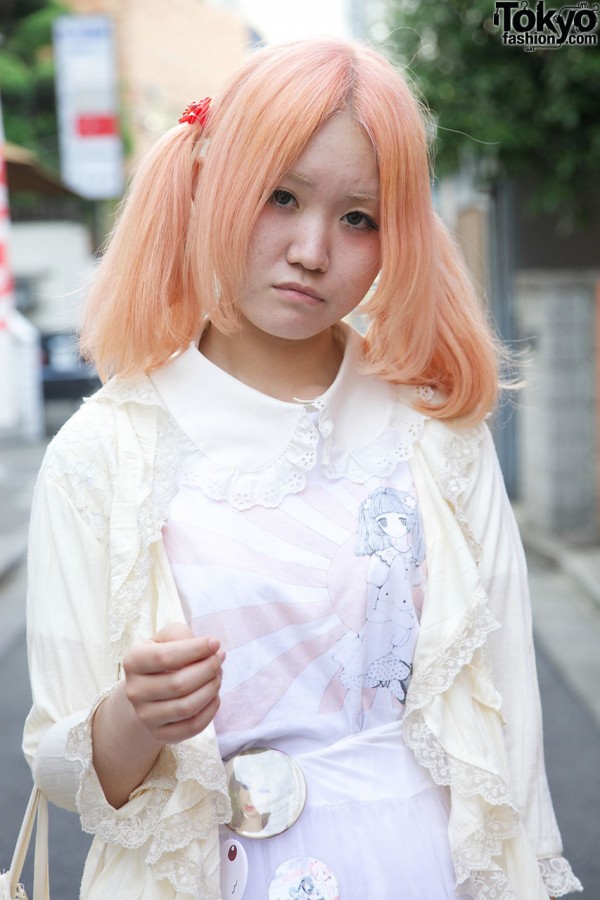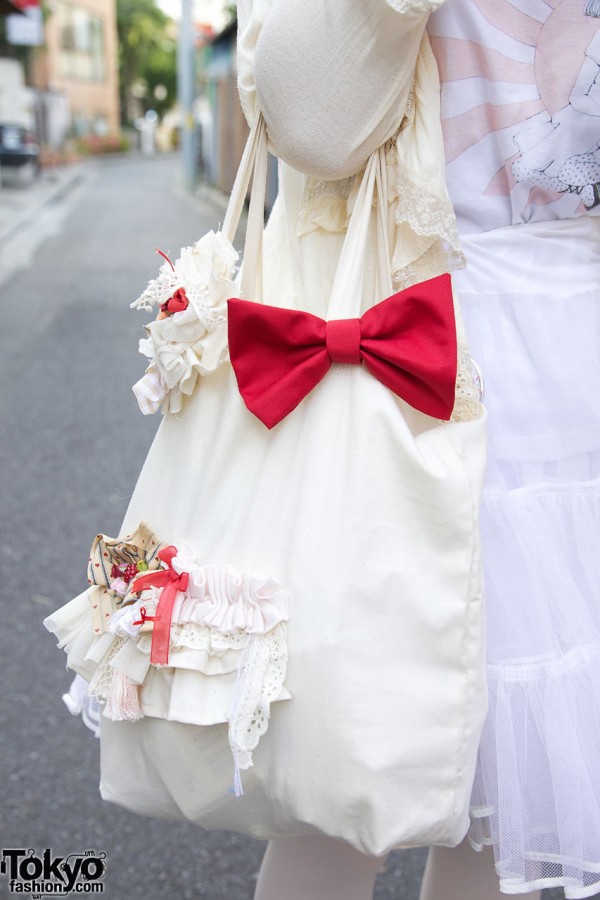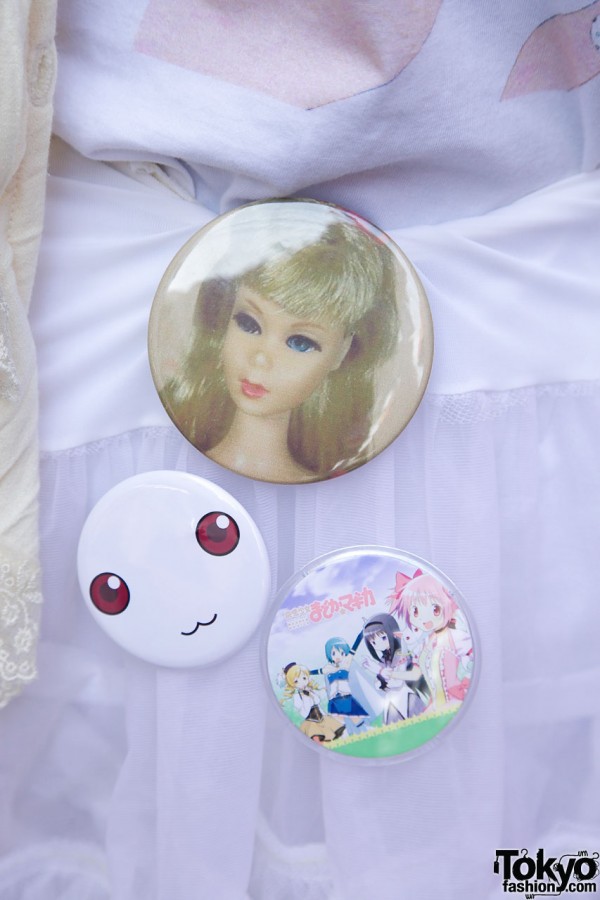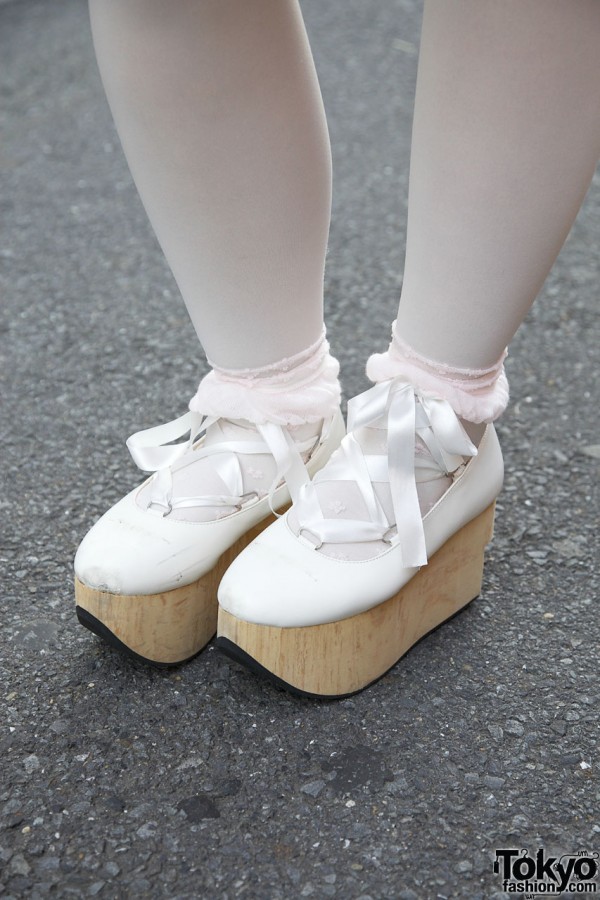 Click on any photo to enlarge it.