Dolly-Kei Girl in Grimoire Dress & Crochet Cardigan
This cute Japanese girl dressed in the Dolly-kei style is Yuimaru. She works as staff at Kinji resale clothing store. In this photo she's wearing a red print dress and black crochet cardigan from Grimoire, one of the main shopping venues for Dolly-kei fans. Her accessories include a large flower pin and a chain with a massive gold cross. She's also wearing a fringed shawl from Tarock, maroon tights and black sandals with bead embellishments.
Yuimaru's bag is also from Grimoire, which is her favorite shop (along with Kinji!). Her favorite music is by the singer Yuki.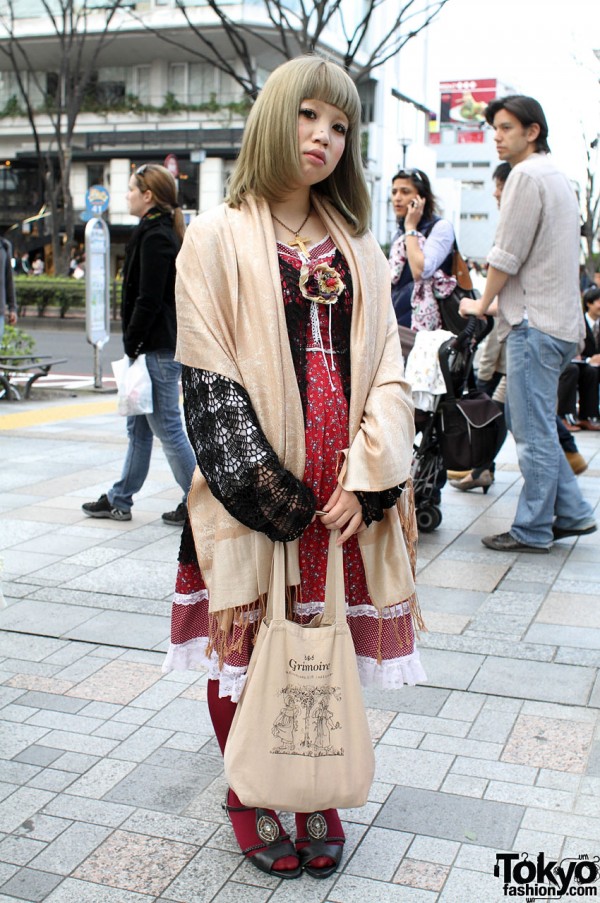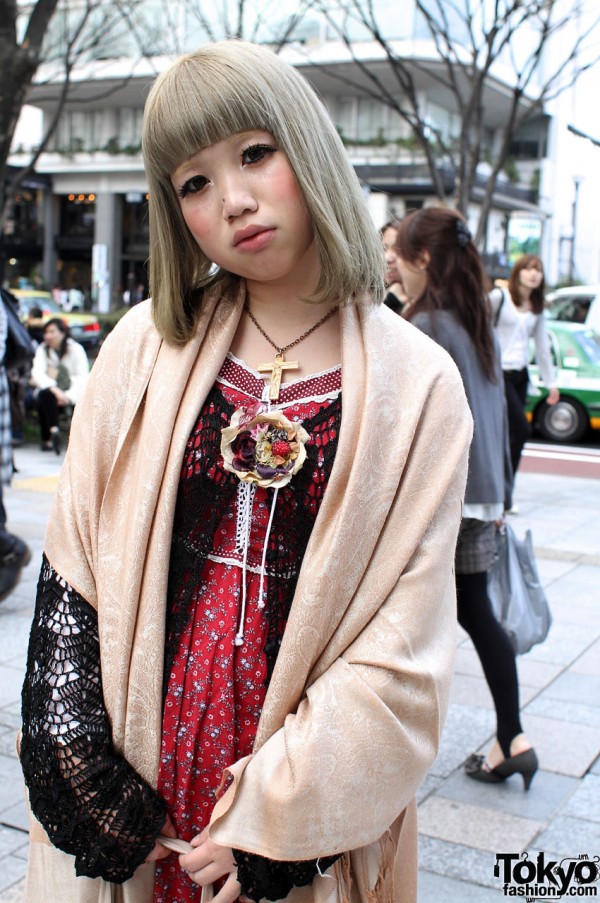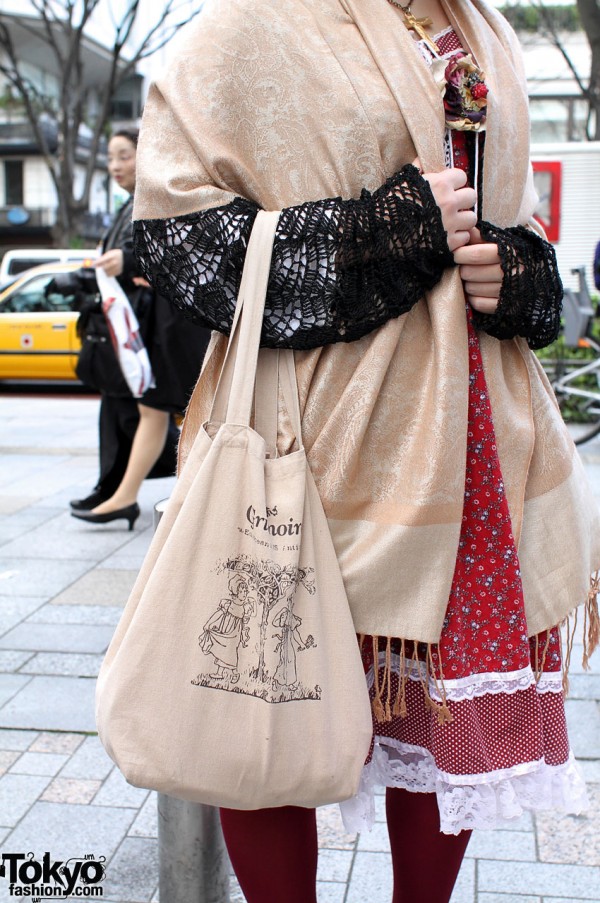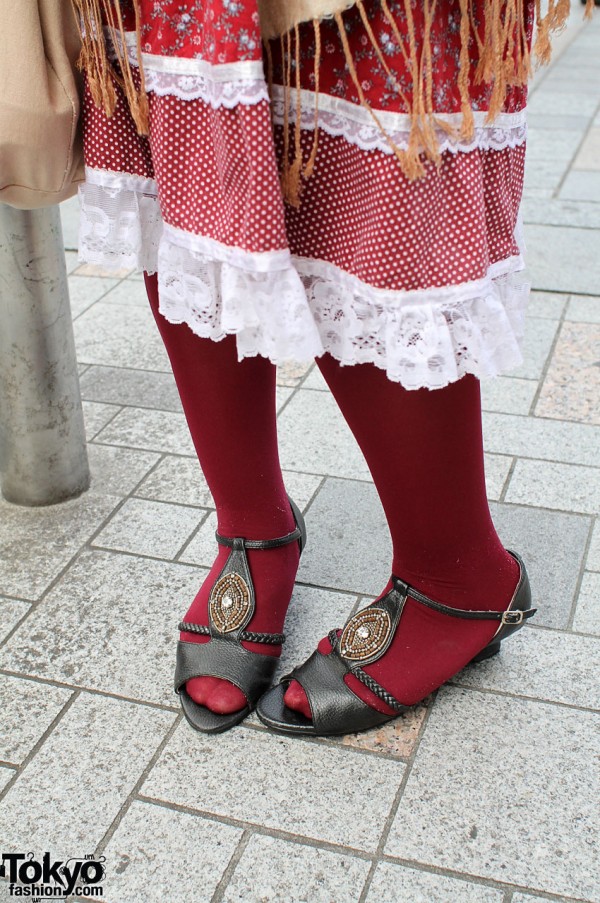 Click any photo to enlarge it.