Dolly-kei Girl in Grimoire Skirt & Floppy Hair Bow
We photographed this 18-year-old Japanese girl dressed in Dolly-kei fashion in the Harajuku area of Tokyo. Yume is a trade school student who has put together her stylish Dolly-kei look from new, vintage and handmade clothing. Her print skirt from Grimoire is paired with a vintage black sweater and lacy white top. Her accessories include a tassel necklace and large maroon hair bow from Amen. Her bag, decorated with a Red Cross symbol, is handmade. Yume's favorite music is Rock and her favorite shops are The Virgin Mary, Grimoire and Amen.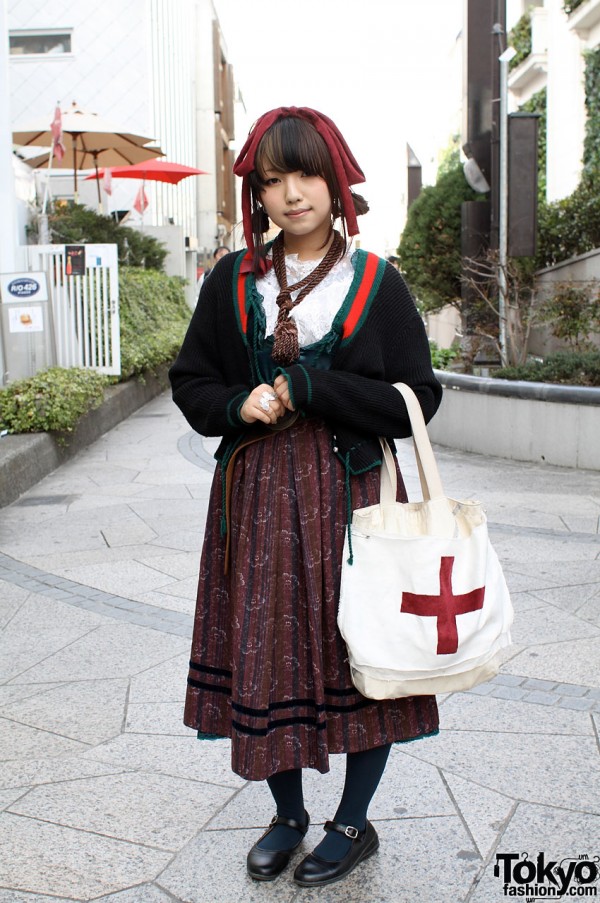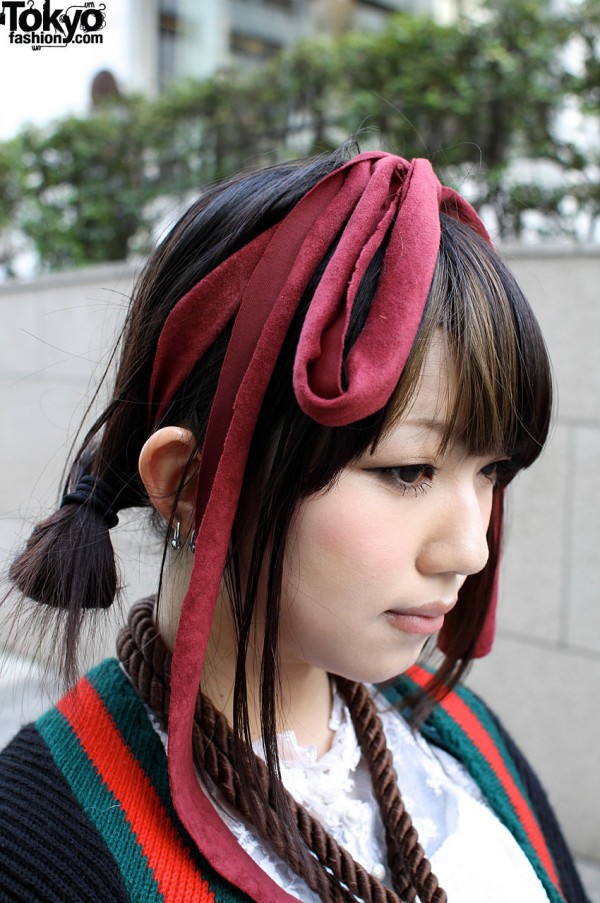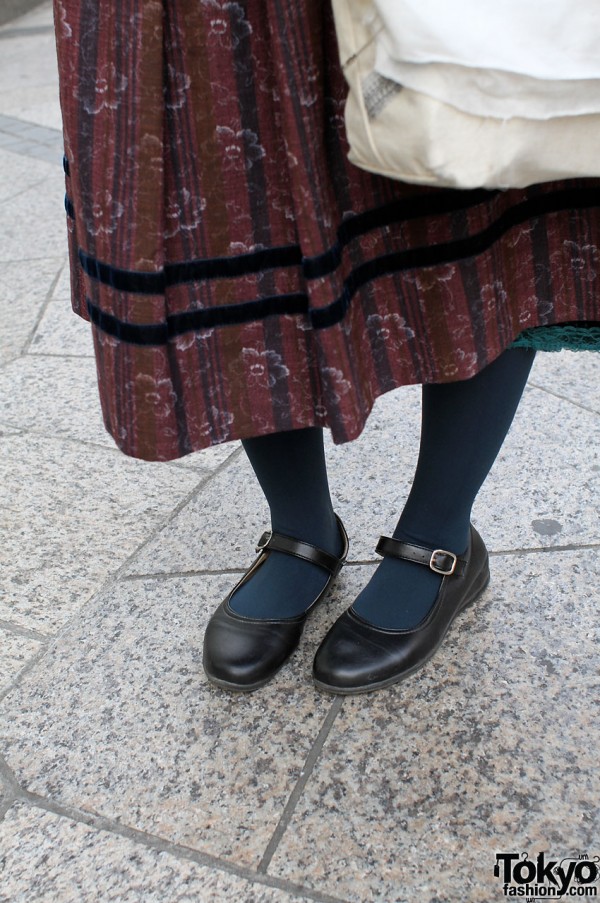 Click any of the pictures to enlarge them.