Dolly-kei Girl in Gunne Sax & Guy in Tramando
This Japanese couple represents some of the unique style that you can find on the streets of Harajuku. The cute girl on the left named Sae is wearing the feminine fashion associated with Dolly-kei. Her calico blue dress from Gunne Sax is trimmed with ribbon and lace and she's accessorized it with a vintage lace shawl and a silk cord with two large tassels around her neck (a popular Tokyo look).
Sae is wearing a vintage hat and carrying an unusual "alligator" purse. Her brown clog-style shoes are from Green Dot. Sae's favorite shop is Grimoire.
The edgy guy on the right is an entrepreneur named Takuma. He's wearing an abstract print top and leggings from Tramando. His winged golden platform shoes are from designer Vivienne Westwood. His blue bag printed with cherub images is from Jeremy Scott.
Takuma is wearing a lot of cool jewelry (some of it from E.M. noir) including a leopard-head bracelet and gold snake rings. His long blonde hair is partially shaved, exposing his ear and several studs and earrings.
Takuma's favorite designer is Nozomi Ishiguro. If you can read Japanese, check out his website.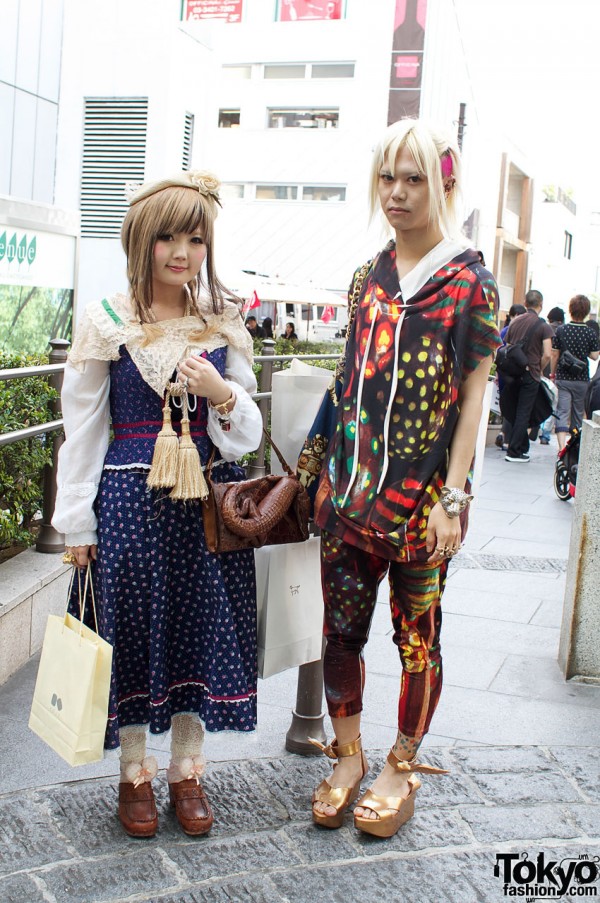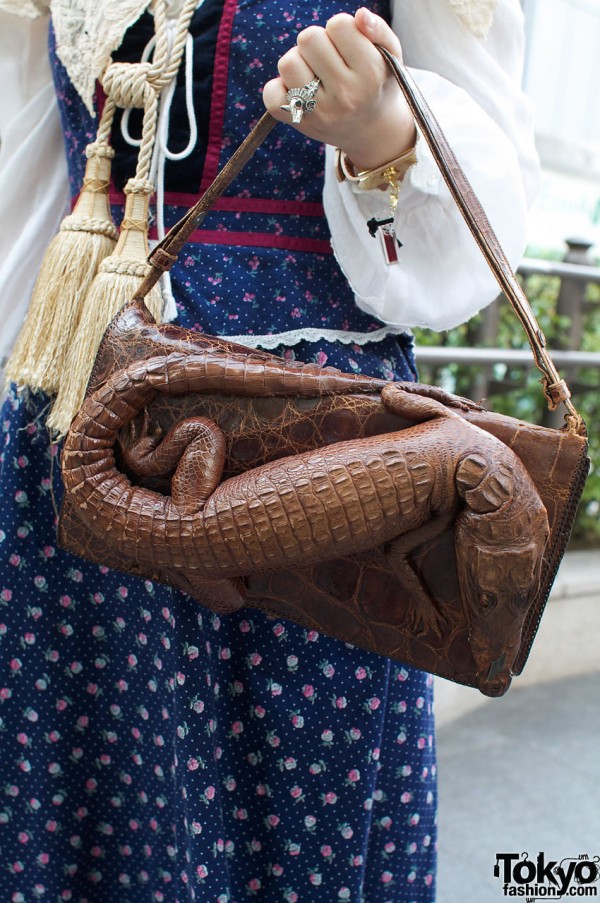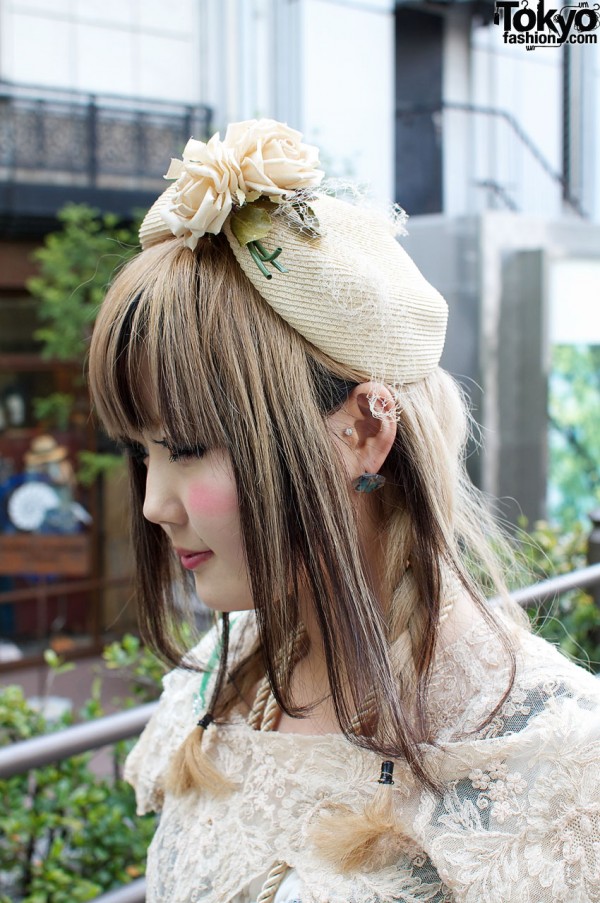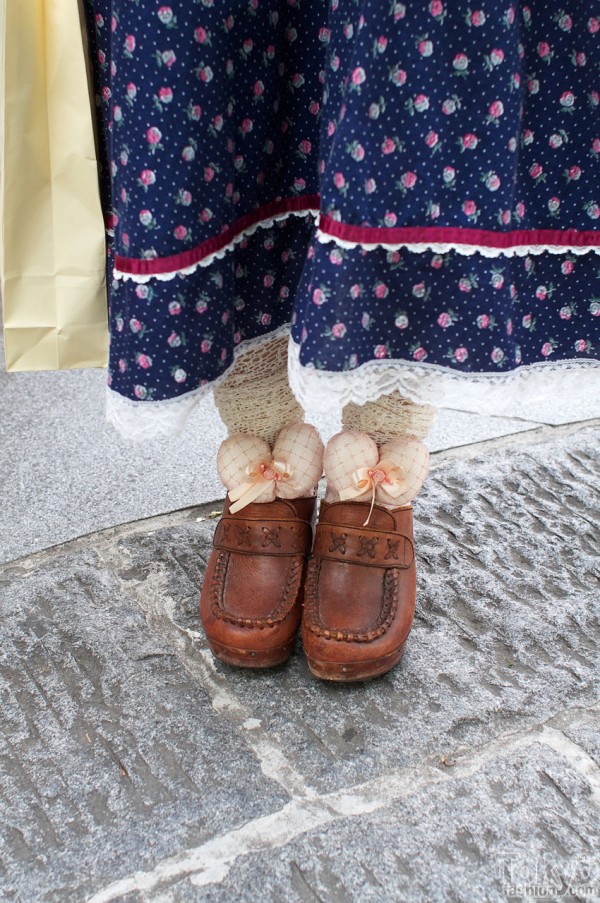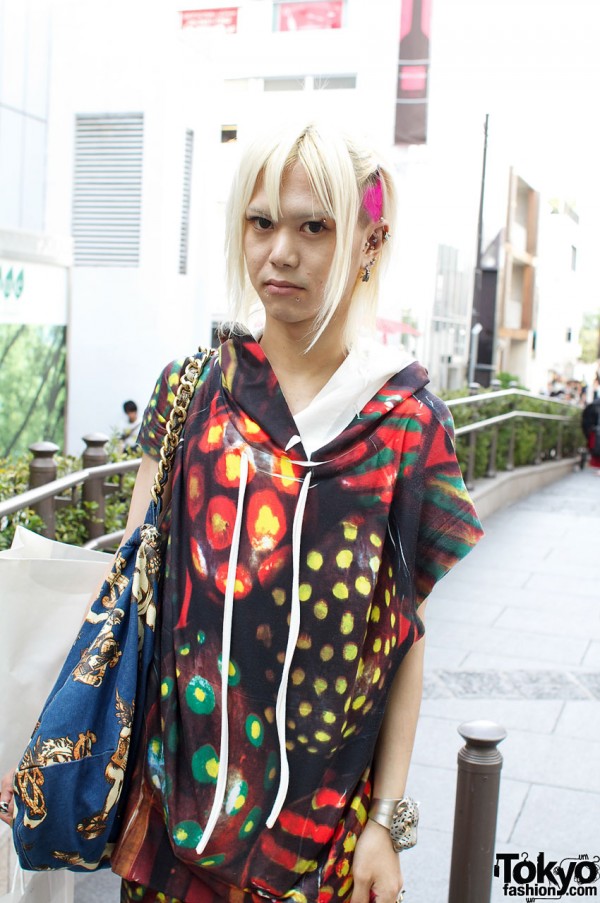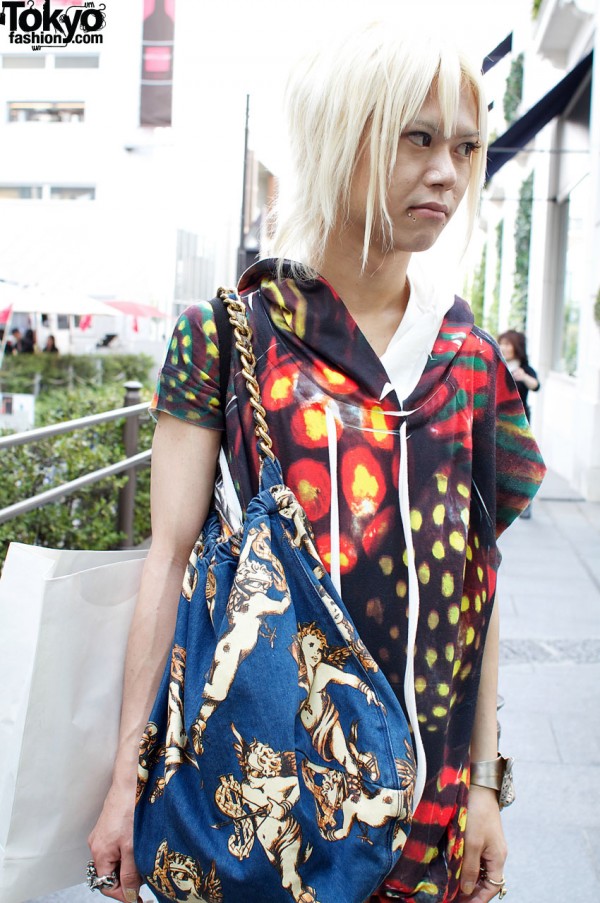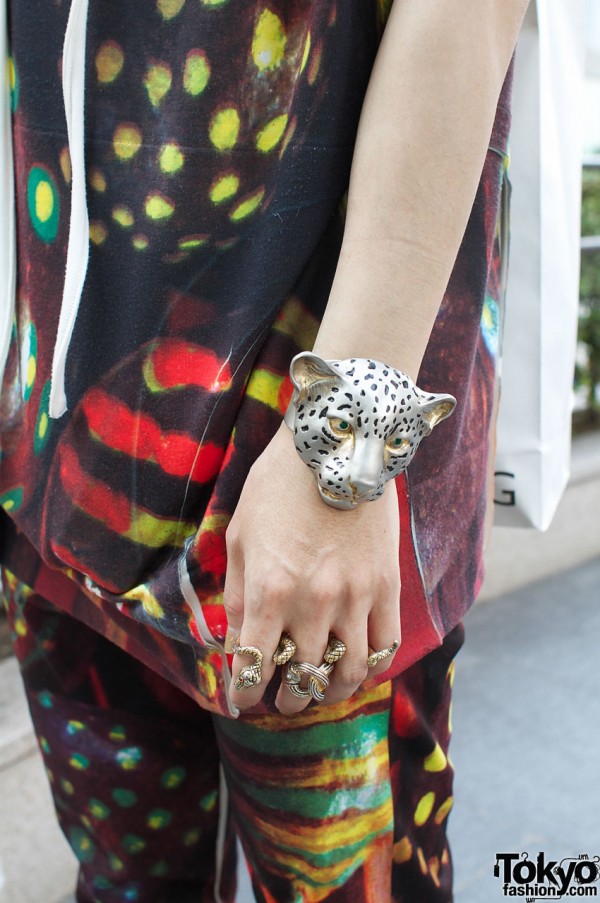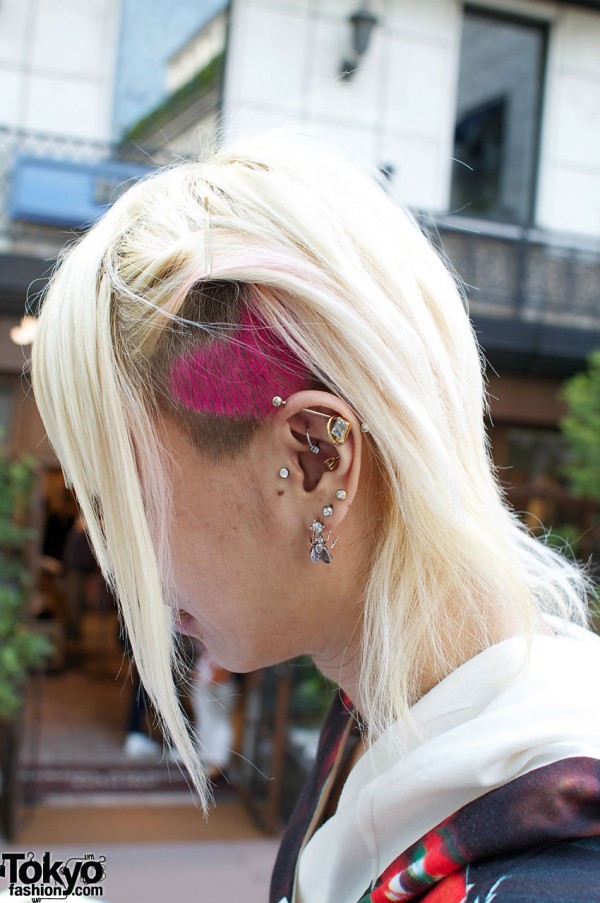 Click any photo to enlarge it.