Dorobou Nikki Flower Shirt & Union Jack Dr. Martens
This cool blonde Japanese guy is Oh, a 16-year-old student. He's wearing a floral-printed shirt from Dorobou Nikki and long shorts with striped socks. His Union Jack boots are from Dr. Martens.
Oh's accessories include a red hat, a beaded bracelet and a unique satchel from Paul Smith that features photorealistic graphics.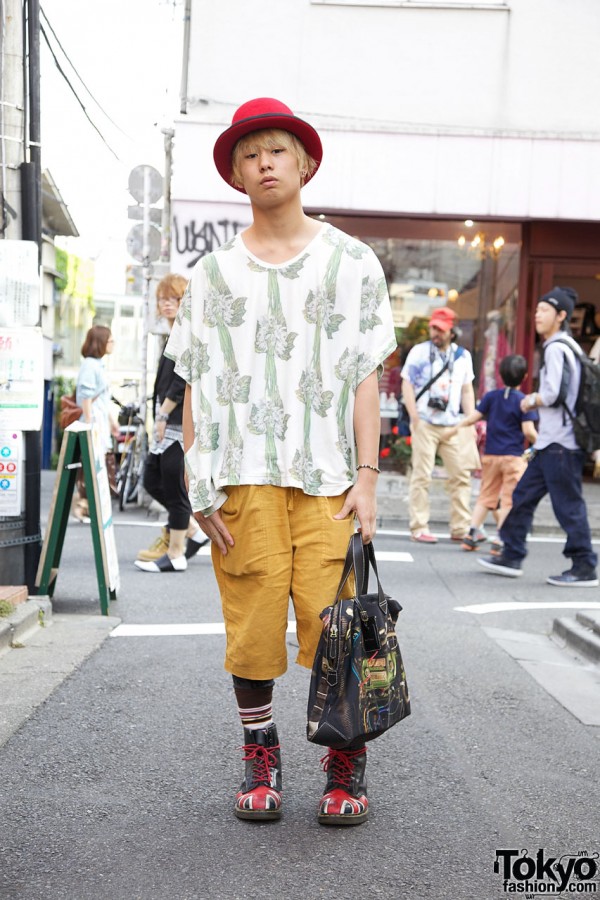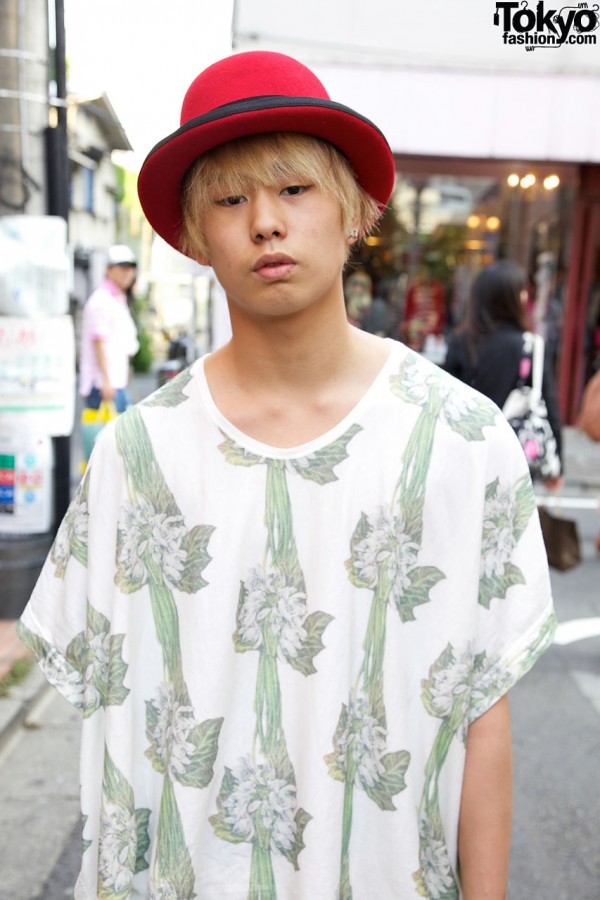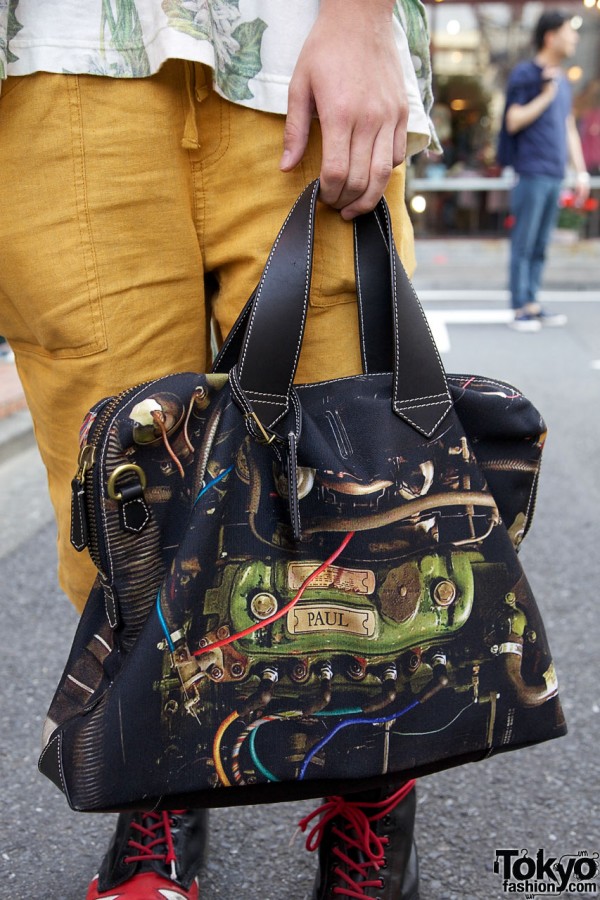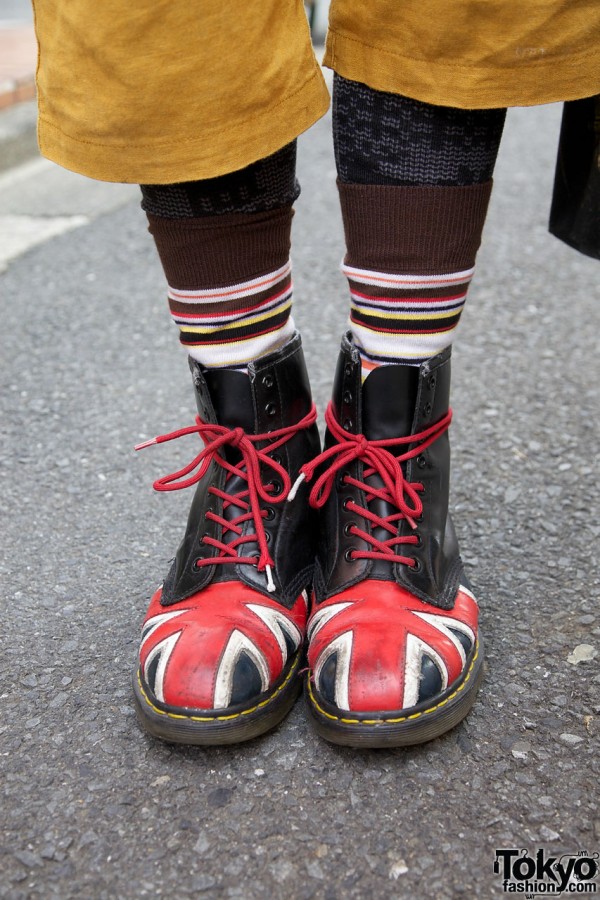 Click on any photo to enlarge it.