Double-Breasted Military Jacket & Melissa Heels
This girl cute blonde 20-year-old Japanese girl was photographed in the Harajuku area of Tokyo. She's wearing a blue double breasted military jacket that she said was from Forever 21, black furry short shorts, black stockings, and shiny red Melissa brand high heels. She's also carrying a shiny black quilted handbag.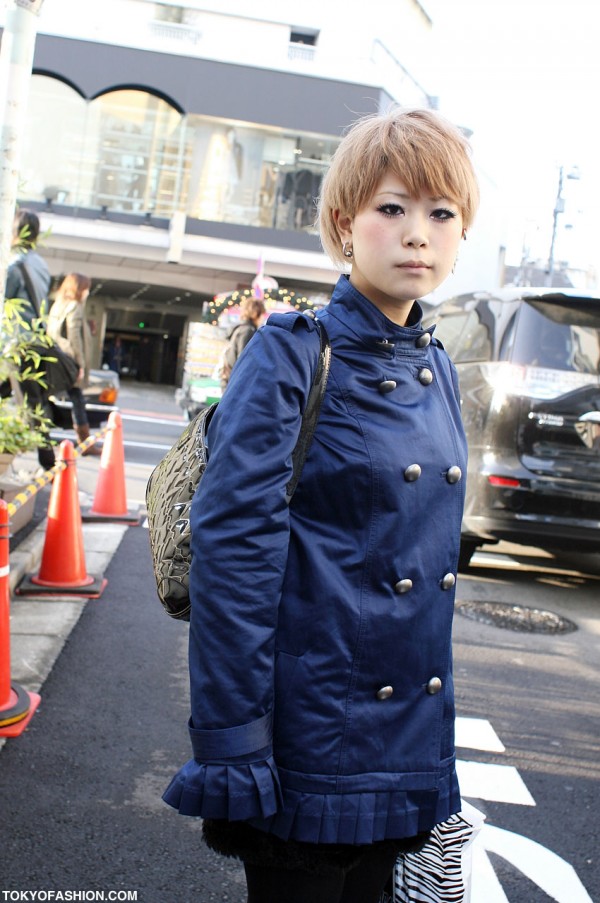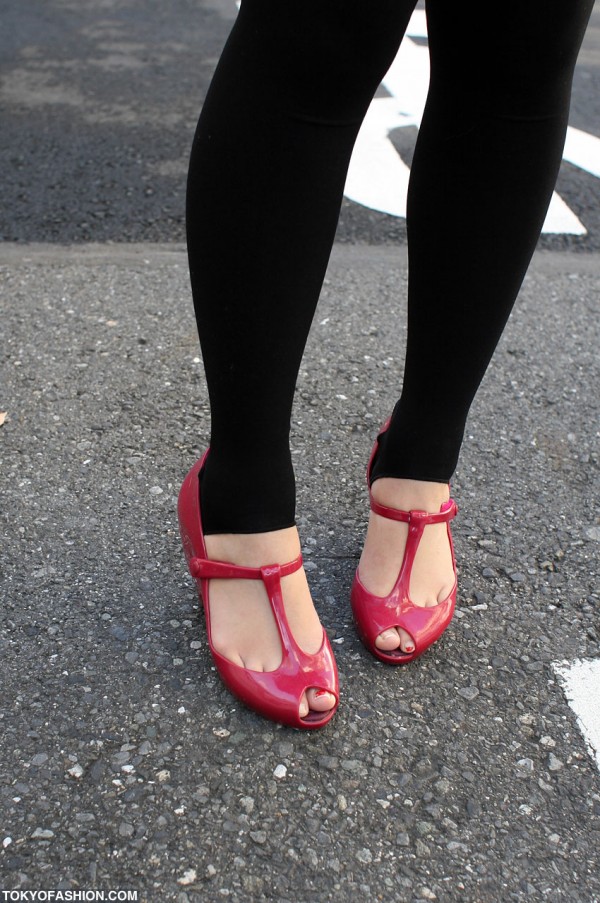 Click any photo to enlarge it.