Double-Breasted Trench vs. Nautical Stripes & Denim
The two friendly girls are examples of the cute casual style that we're seeing a lot of these days in Harajuku. The girl on the right with long hair in soft curls is Machico, a 20-year-old furita (freelancer). Her neutral double-breasted trench coat is from a resale shop. She's also wearing huarache-style sandals from Hug and carrying a small brown suede backpack.
Machico's accessories include a gold locket on a chain, an antique watch and a delicate gold and ruby ring. She told us her favorite sources for clothing are OTOE and Toro. Her favorite music is by Sōtaisei Riron (a Japanese rock band whose name means "theory of relativity").
The girl on the left with short auburn hair is 20-year-old Nanami. Her outfit consists of a knit dress with nautical stripes (a big runway look this season) and a faded denim dress worn as a coat. She's carrying a tote bag from Te chichi and her brown leather sandals are from La Foret. Accessories include a tiny heart necklace and a digital watch from Baby-G.
When we asked Nanami's about her favorite places to shop, her answer was Zata, Forever 21 and a Shibuya store named Flower.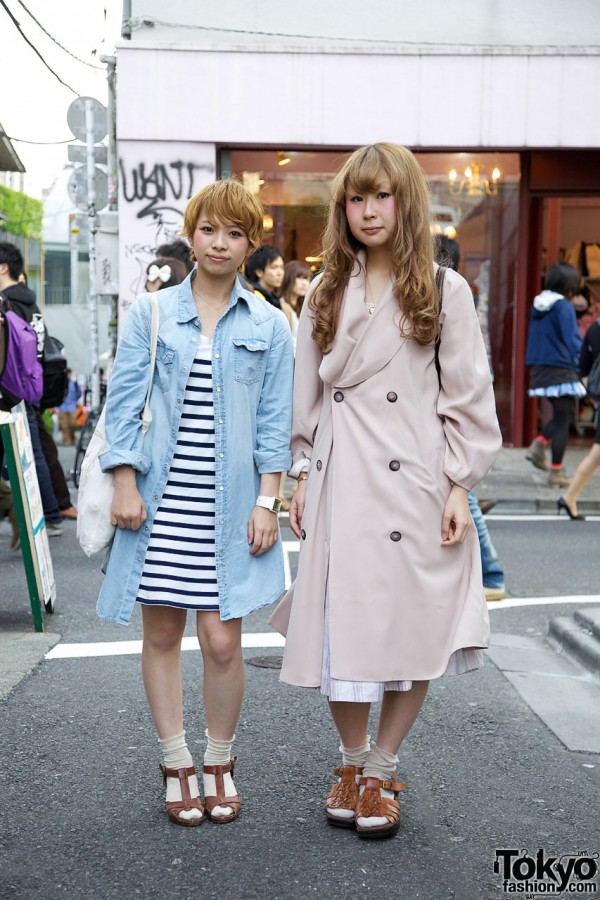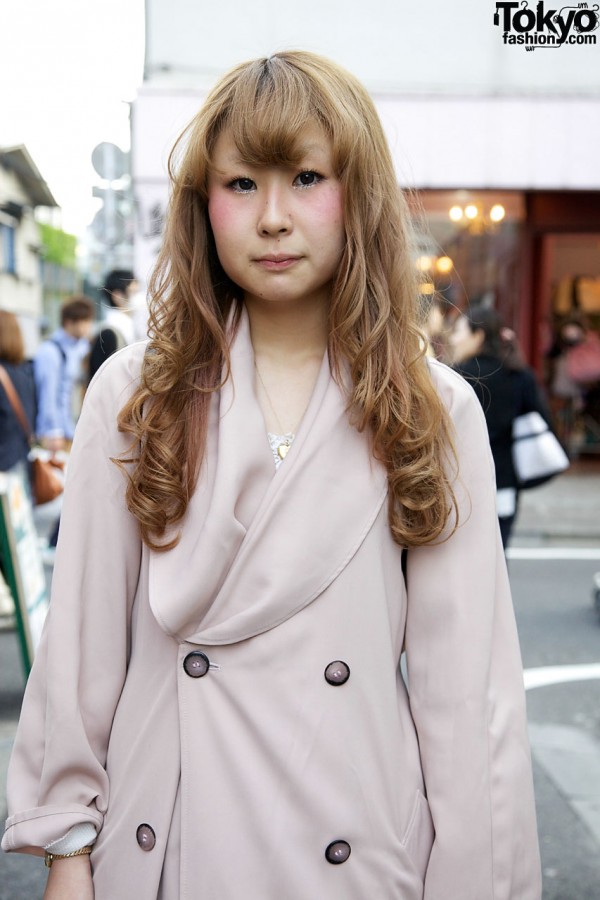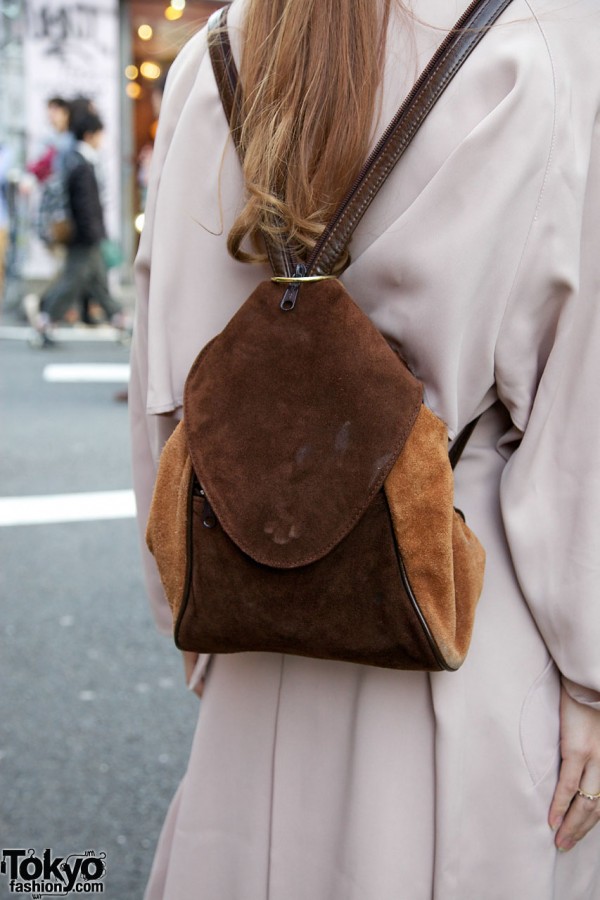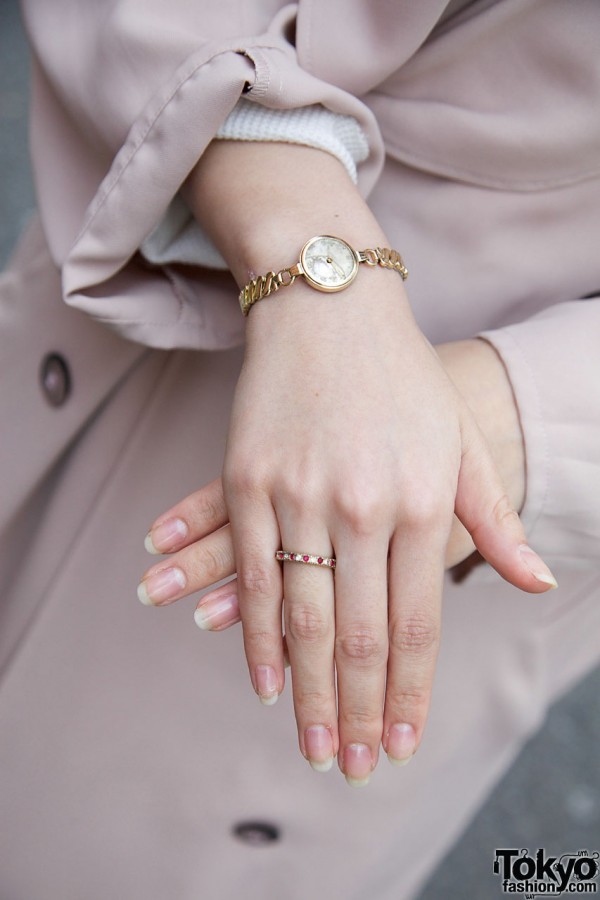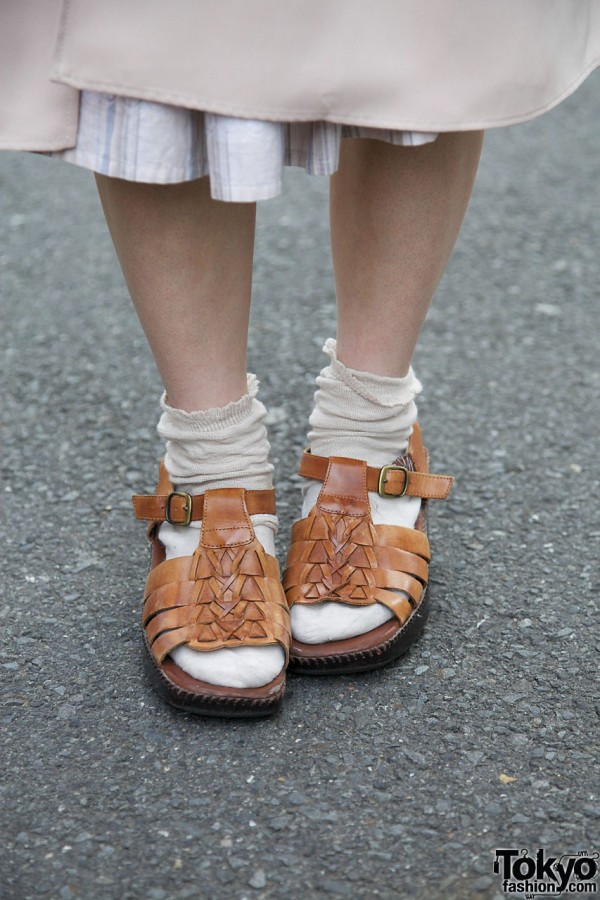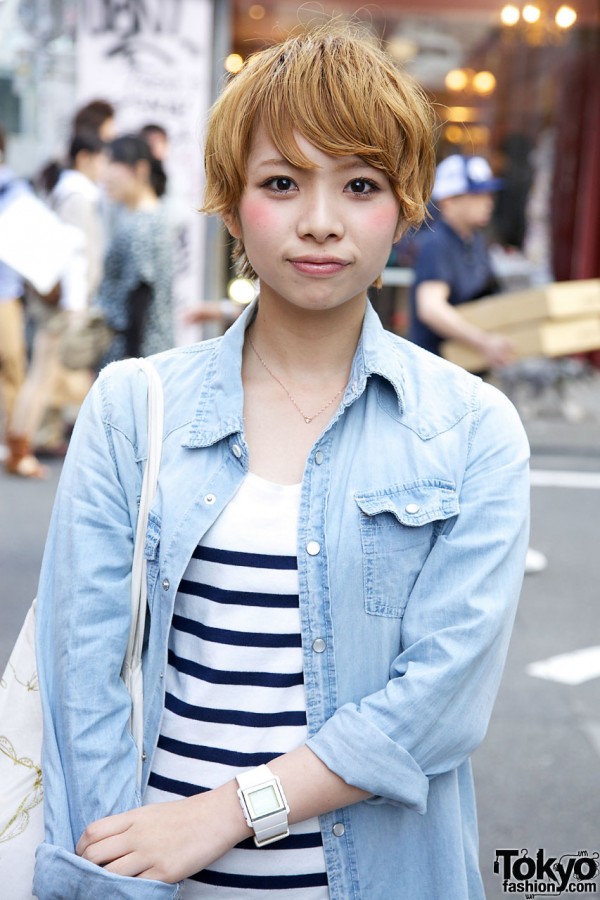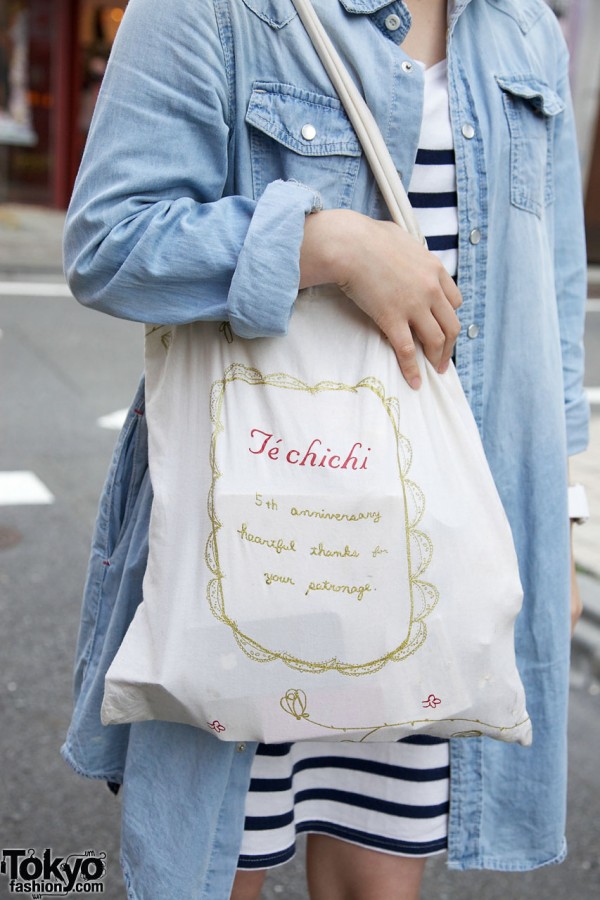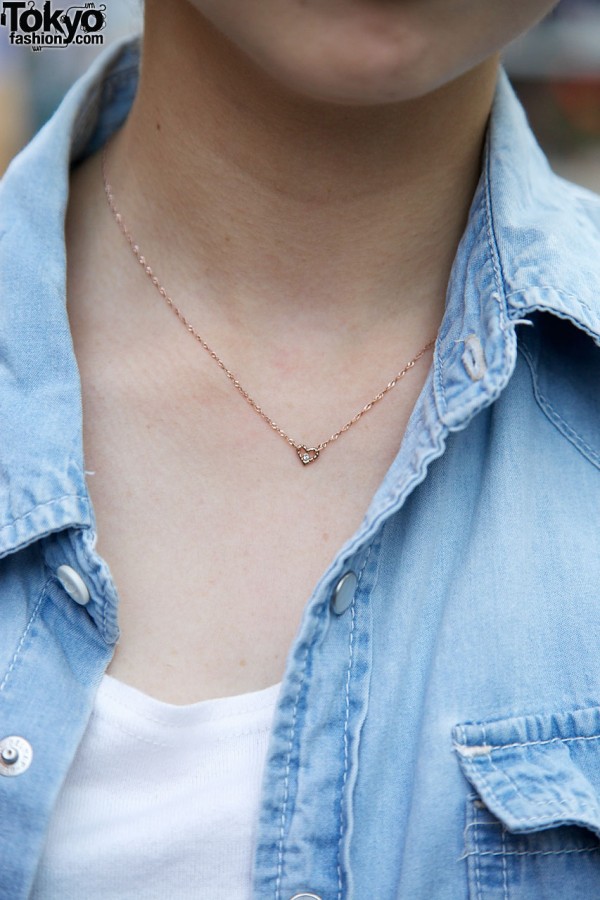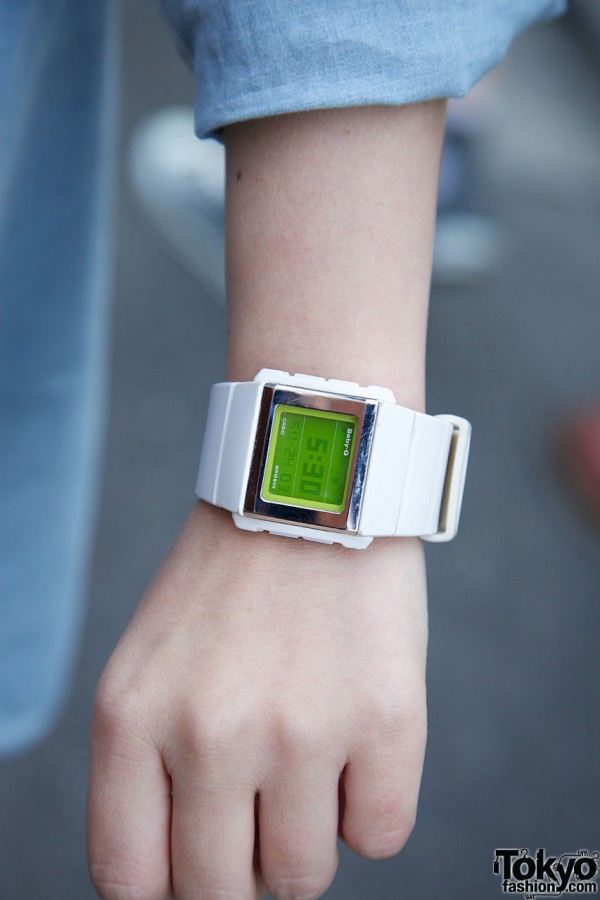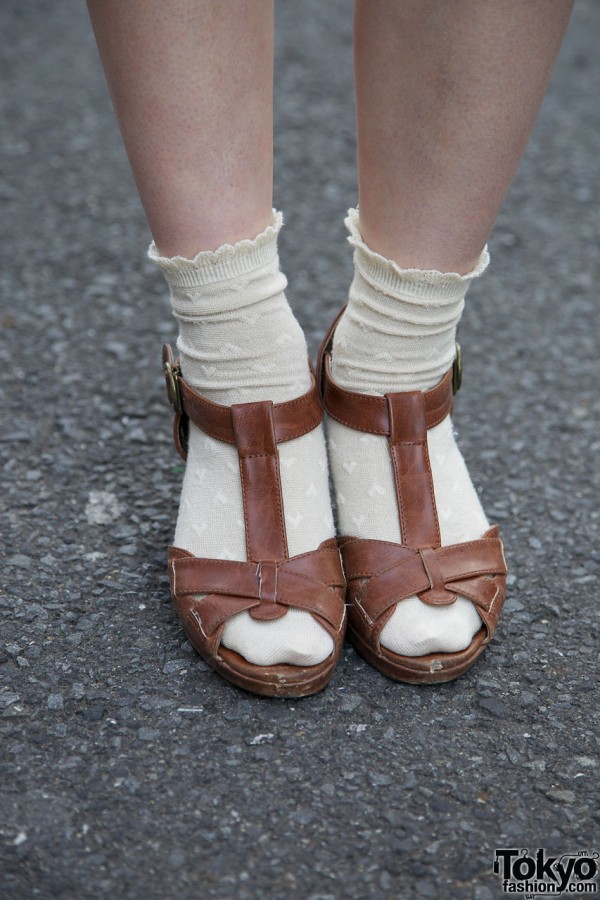 Click on any photo to enlarge it.