Dr. Slump & Leopard Girl vs. Adidas & Leggings Guy
We met this cool Japanese couple, both students, in Harajuku. The cute girl on the left is wearing a Uniqlo tee with a Dr. Slump graphic and a gray hoodie. Her short leopard print skirt is from a resale store. Her boots look like Dr. Martens but are actually from H&M. She has two large rings from Ambush and Dicokick and a button from Giza.
She said her favorite designer brand is KTZ (short for Kokan to Zai). Her favorite vintage shop is Candy.
The cool blonde guy on the right is wearing a shirt and shoes from Adidas with some vintage cut-off black Levis. His graphic leggings add a unique touch. His accessories are also unique – a thick gold chain and bow-tie necklace with an Origami crane pin from Phenomenon and Giza. He also has rings from Plaring and Ambush and is wearing two denim cuffs as bracelets. His black leather backpack is from American Apparel.
We asked about his favorite music and he said N.E.R.D. and Kanye West.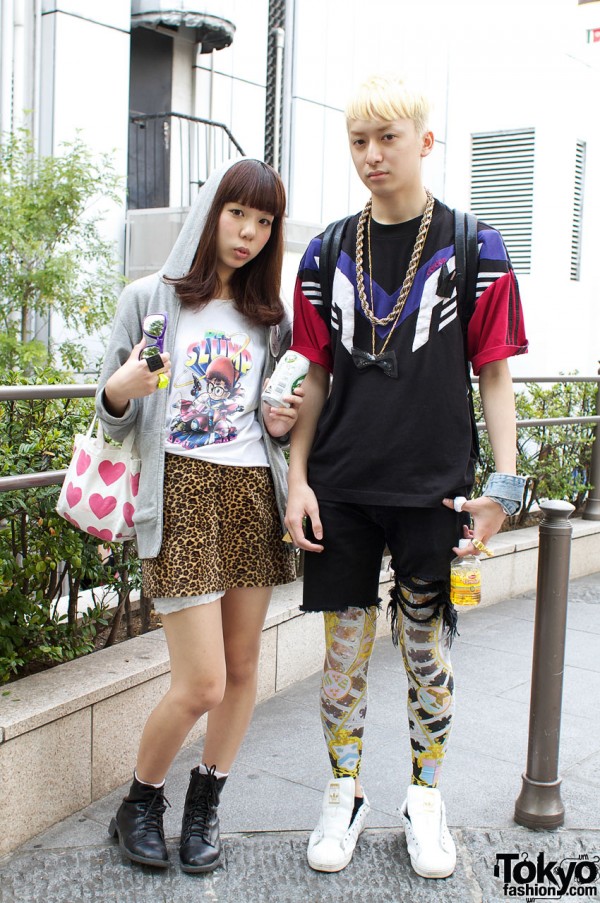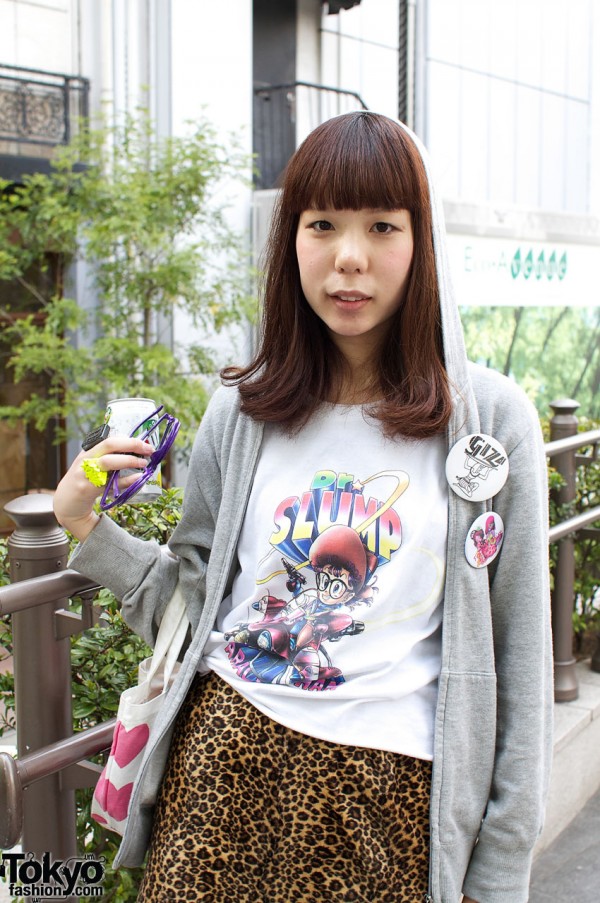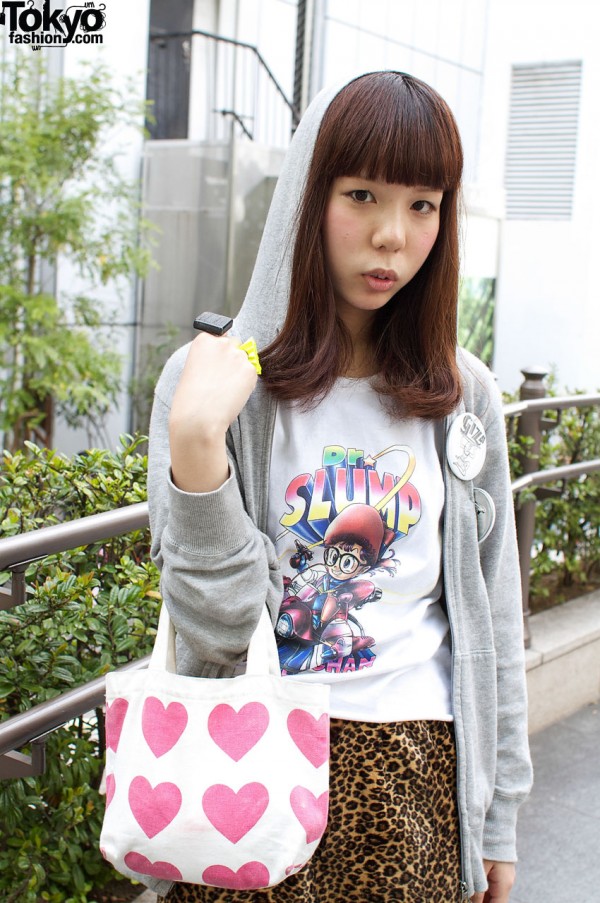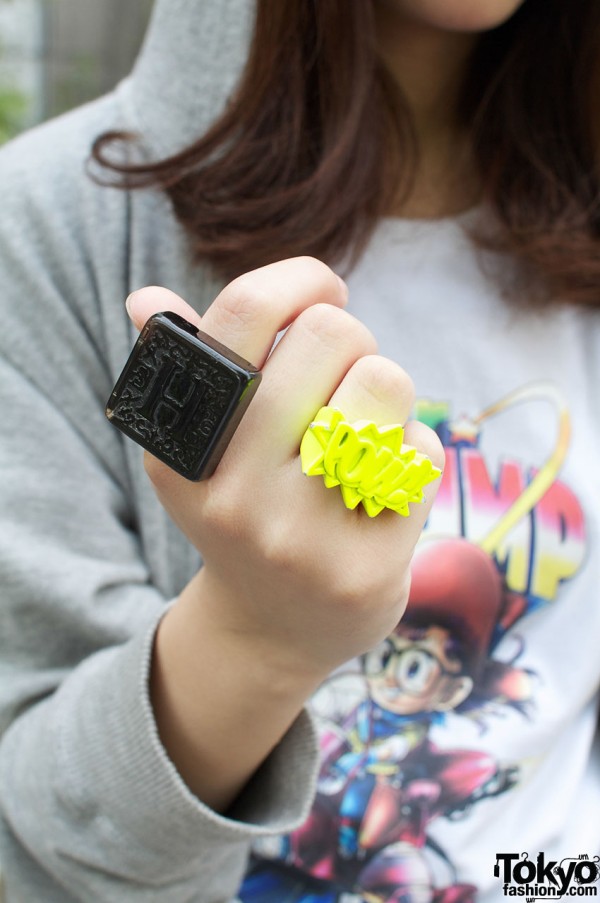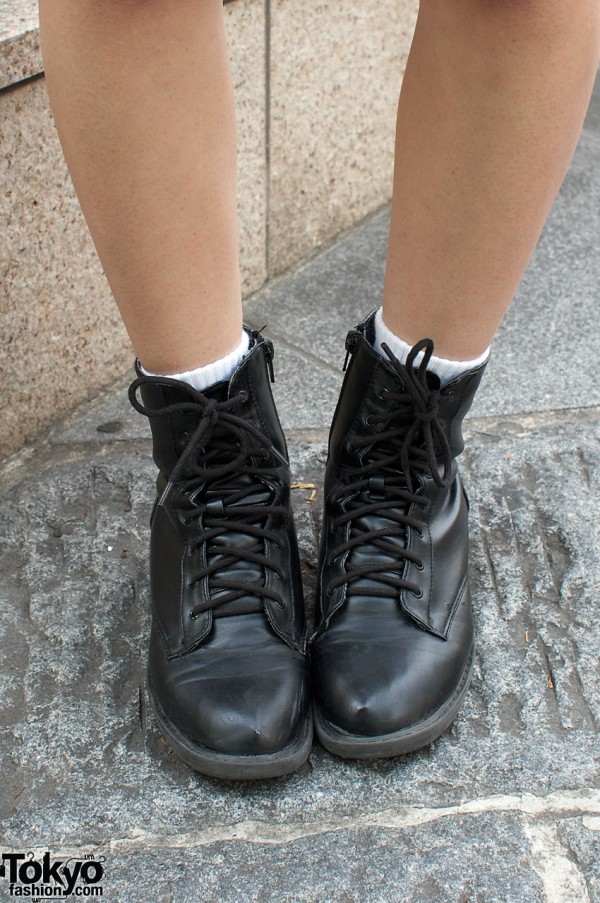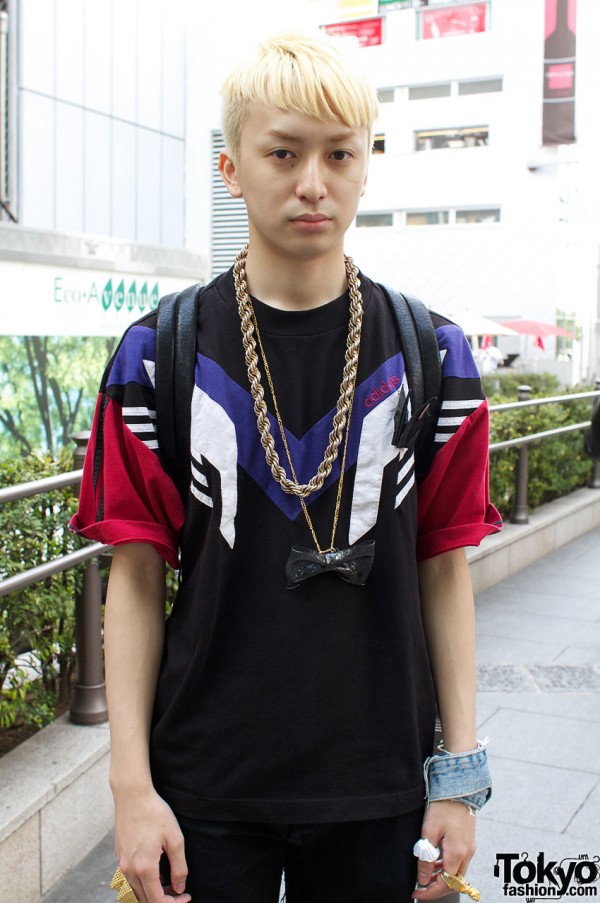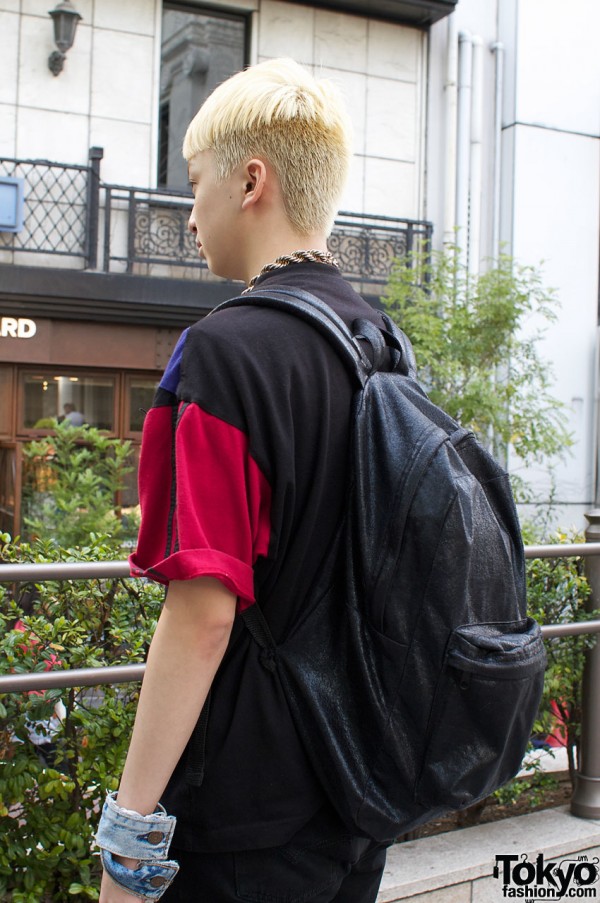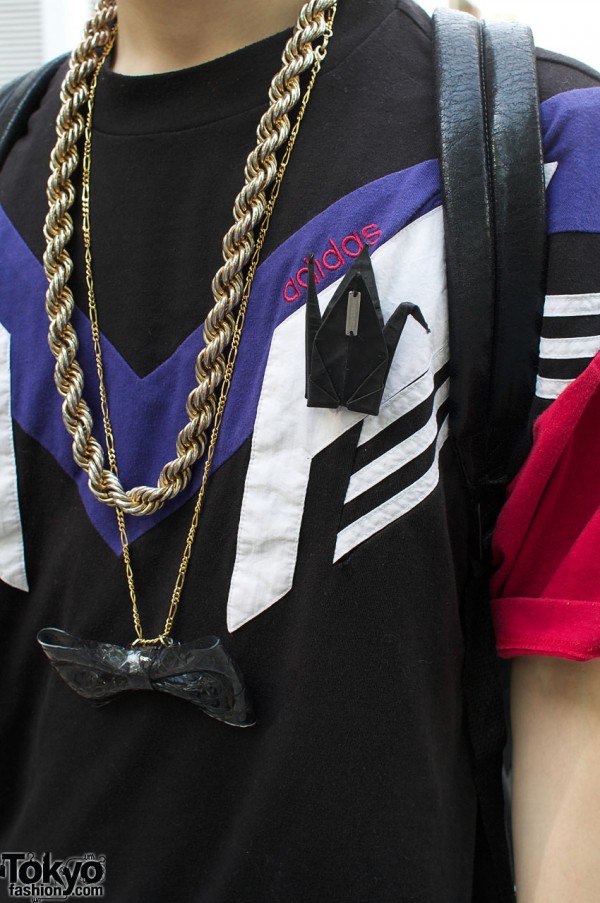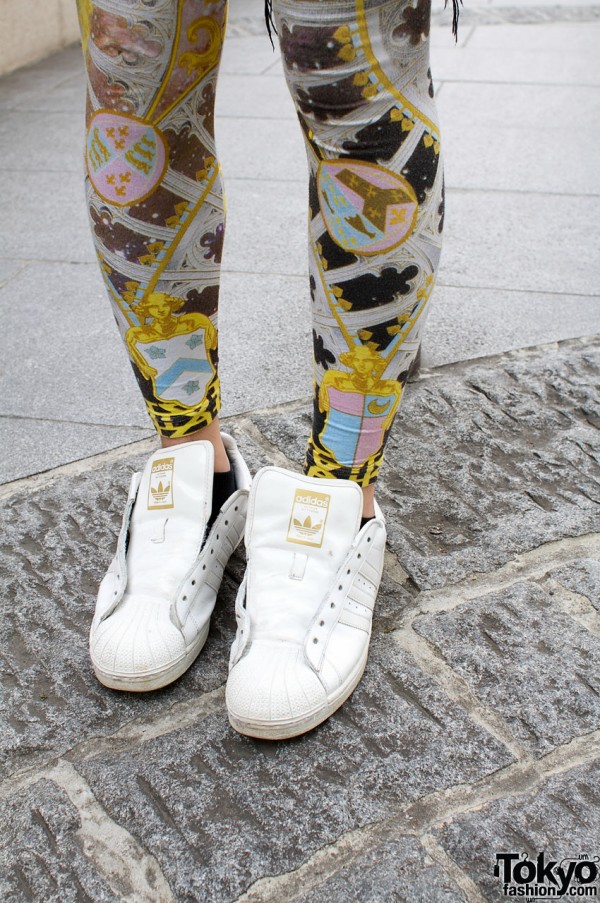 Click any photo to enlarge it.