Dreadlocks & Platform Boots in Harajuku
This friendly Japanese guy and girl were photographed in Harajuku. The guy's hair was insane – it was like colored dreadlocks mixed with electrical wiring and who knows what else. Not sure what he considered his style (gothic, industrial, punk, or what?) but it was quite extreme, even for Harajuku. He has a large tattoo on his back that says "Punk Rock Disco".
His fashion, as you can see in the pictures below, consisted of a black skirt (or wrap), outrageously high platform boots, a tank top, a shiny backpack with spikes on it, several large silver skull rings, bracelets, a necklace, and dark eye makeup. The girl with him was less extreme, but she also had some serious platform shoes, a leopard print hat, a skull dress, polka dot tights, and a large backpack. When they walked down Cat Street together, people definitely noticed!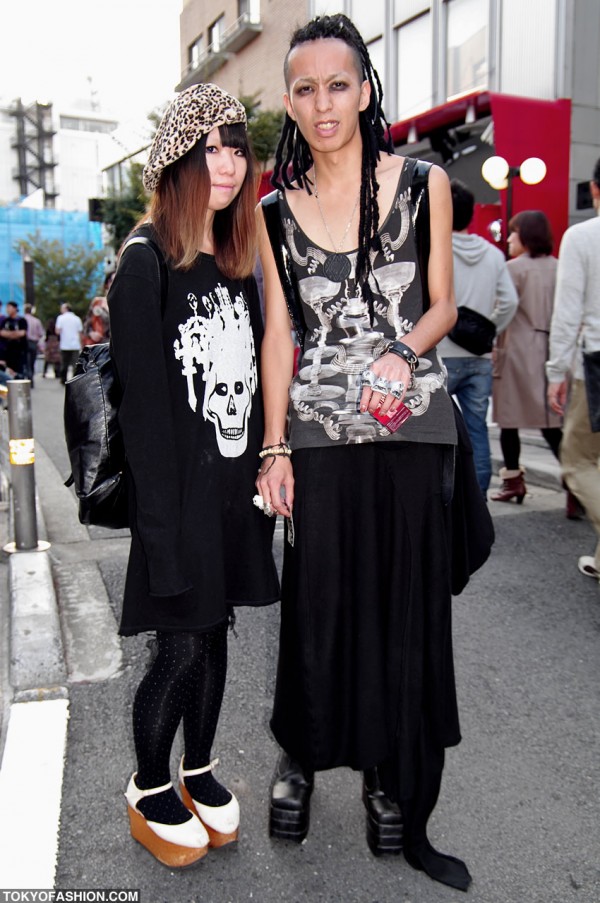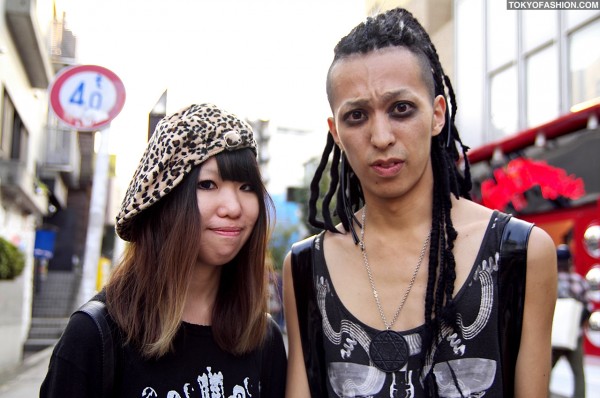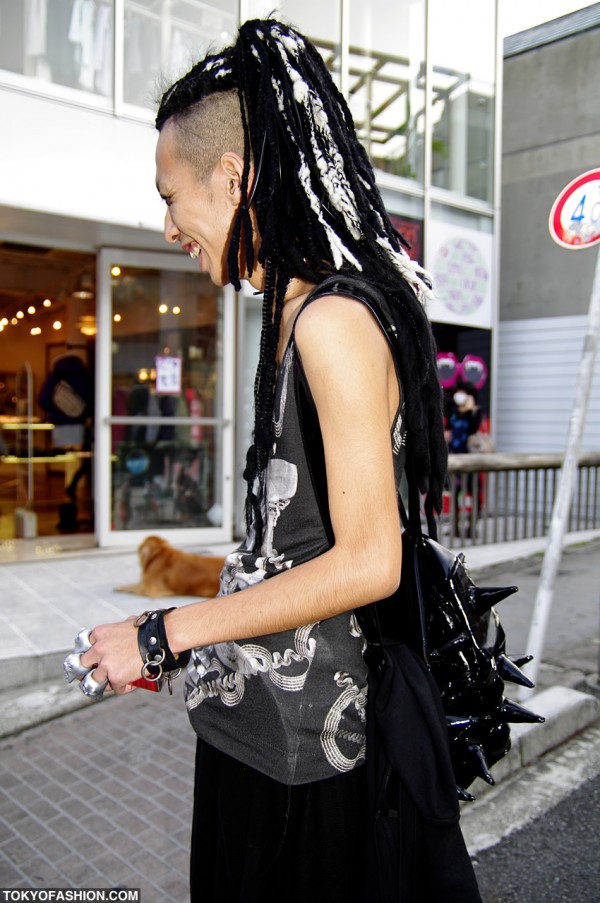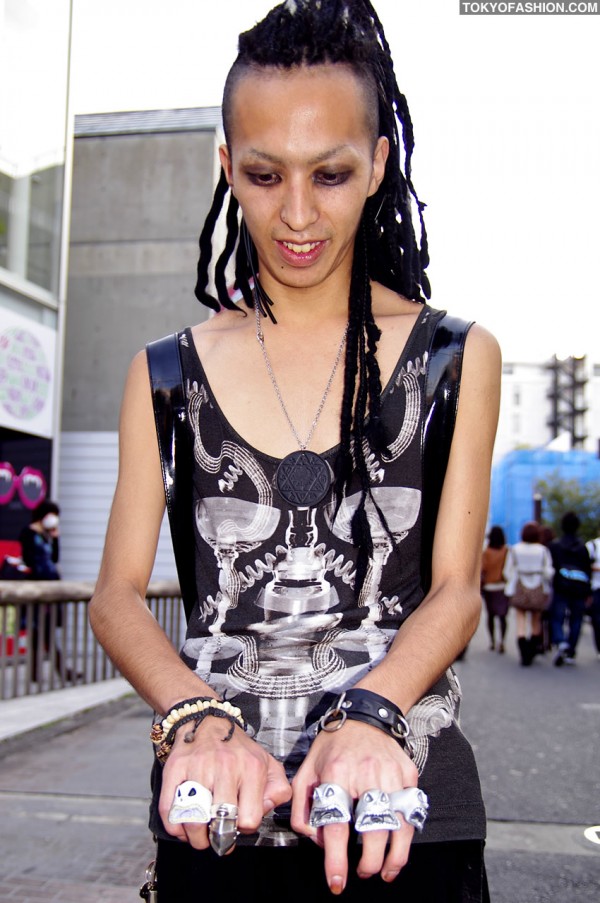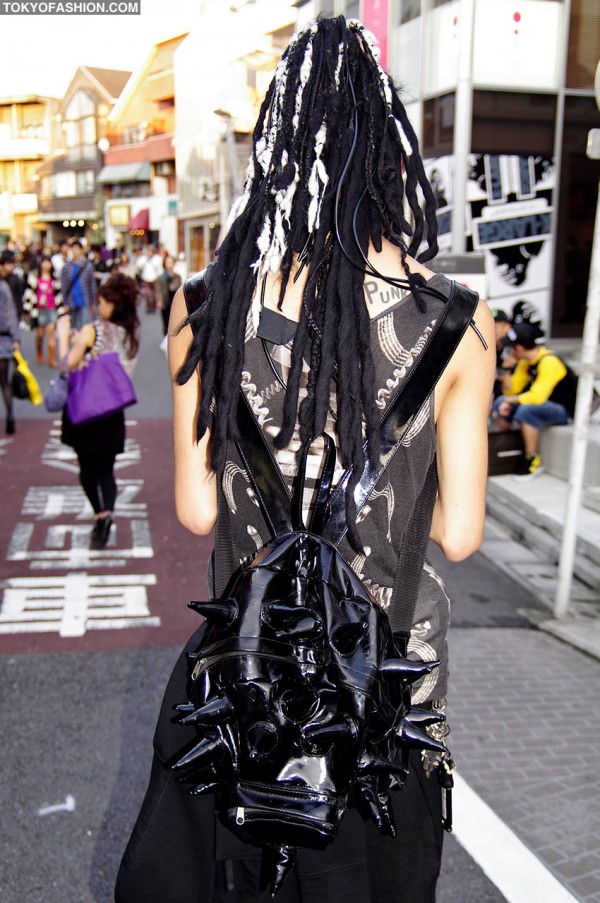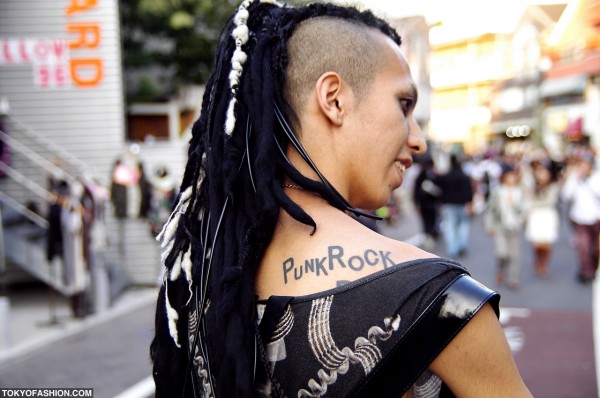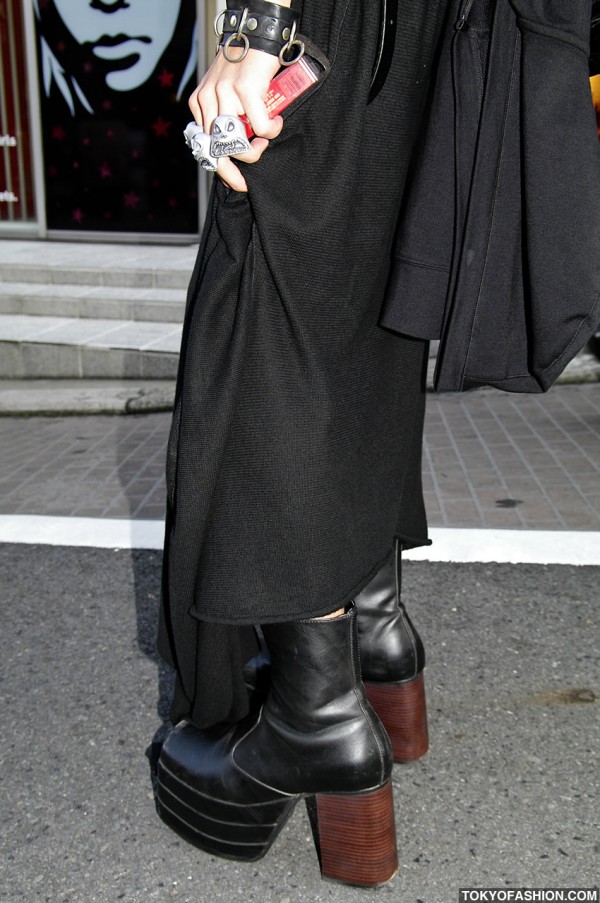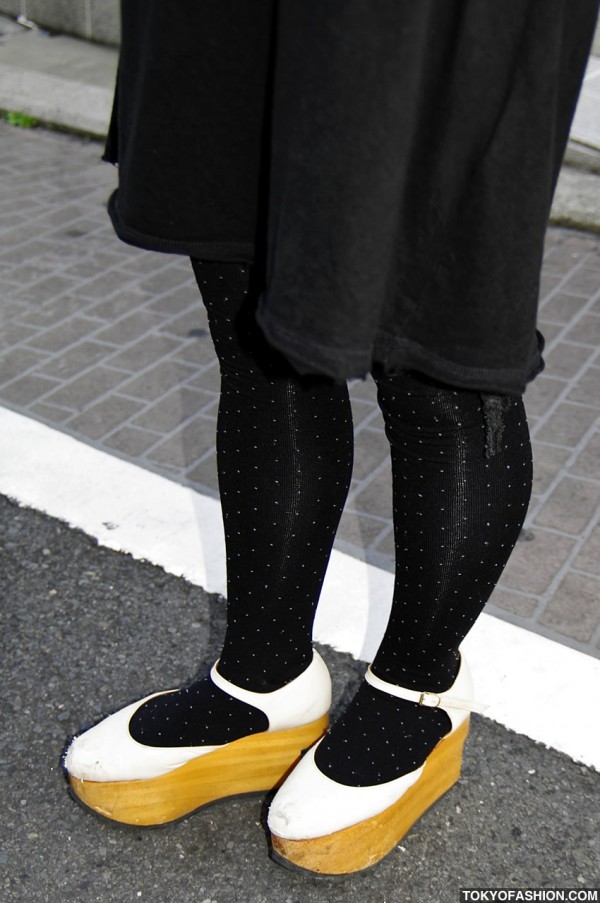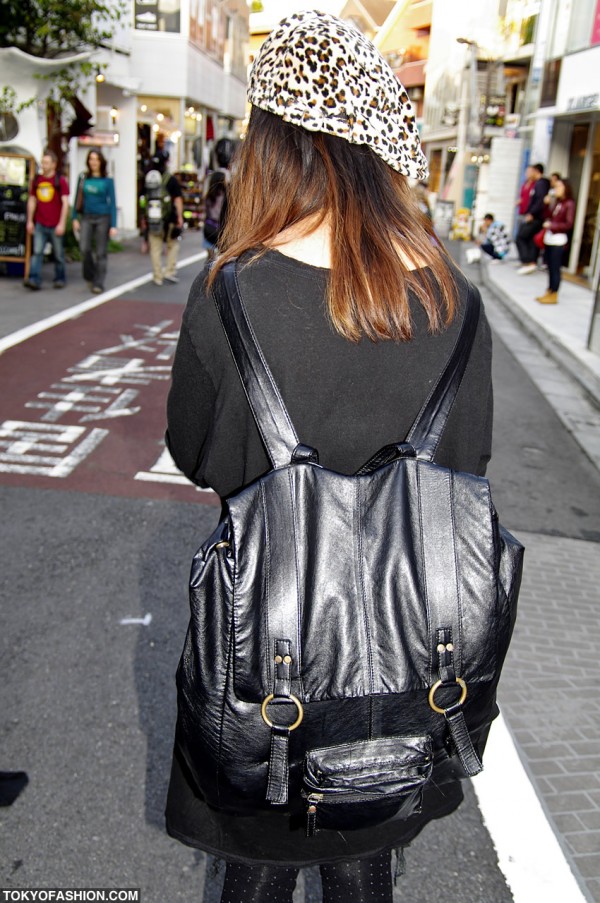 Click any of the photos to enlarge them.