Dries Van Noten Shirt & Phenomenon Suspenders
This cool guy with blonde hair on top and trendy glasses is Ushi, a 21-year-old student. He's wearing a zippered stonewashed denim jacket and scrunched up jeans with a striped Dries Van Noten shirt. His suspenders, which resemble belts, are from Phenomenon. Besides his glasses, his accessories include a single hoop earring, a very thin gold ring and a tan baseball cap.
Ushi's tan loafer shoes as well as his jeans came from a used clothing store. When we asked about his favorite type of music the answer was rap.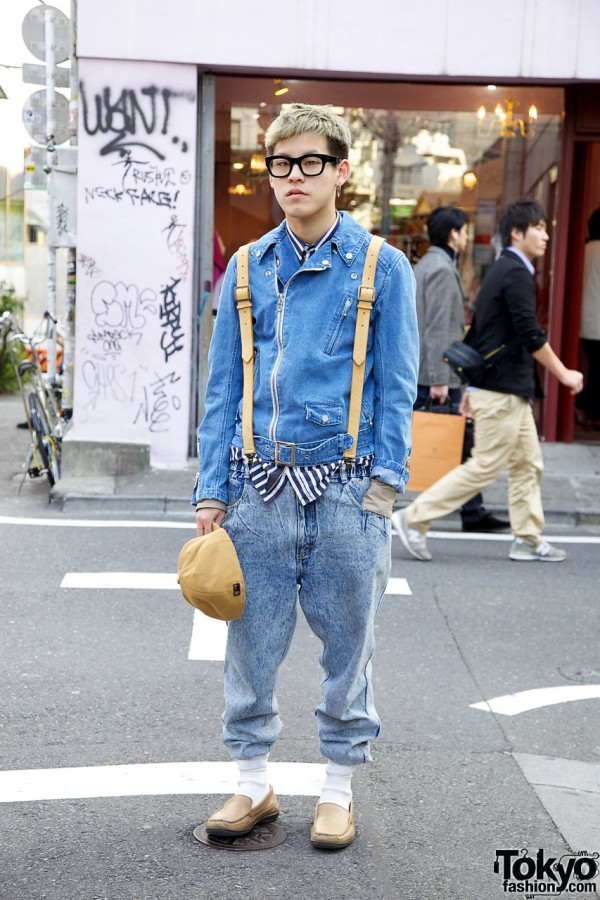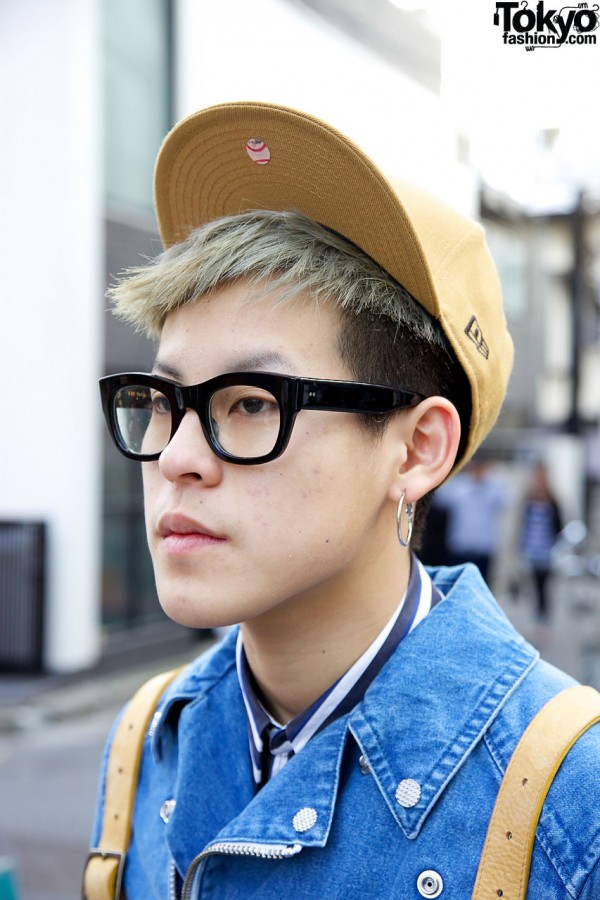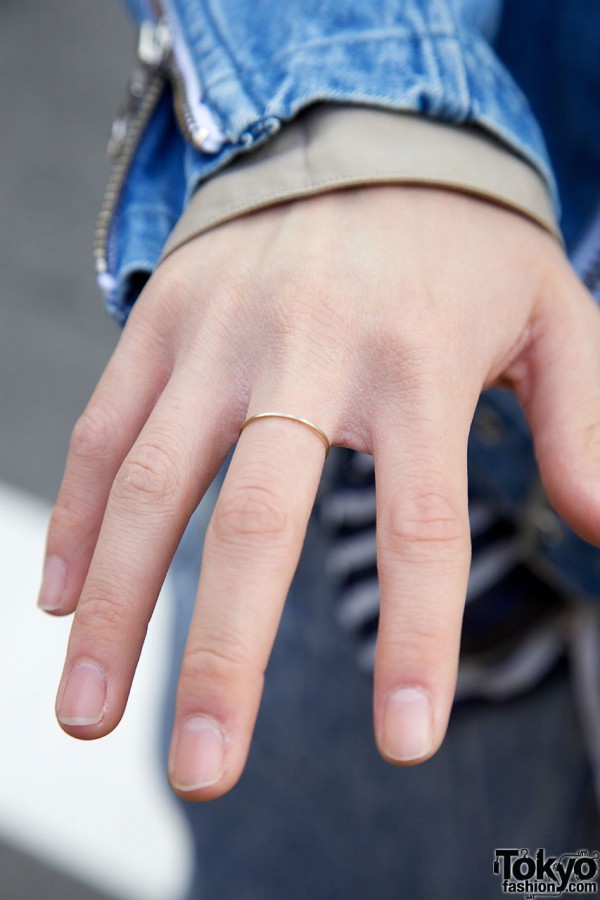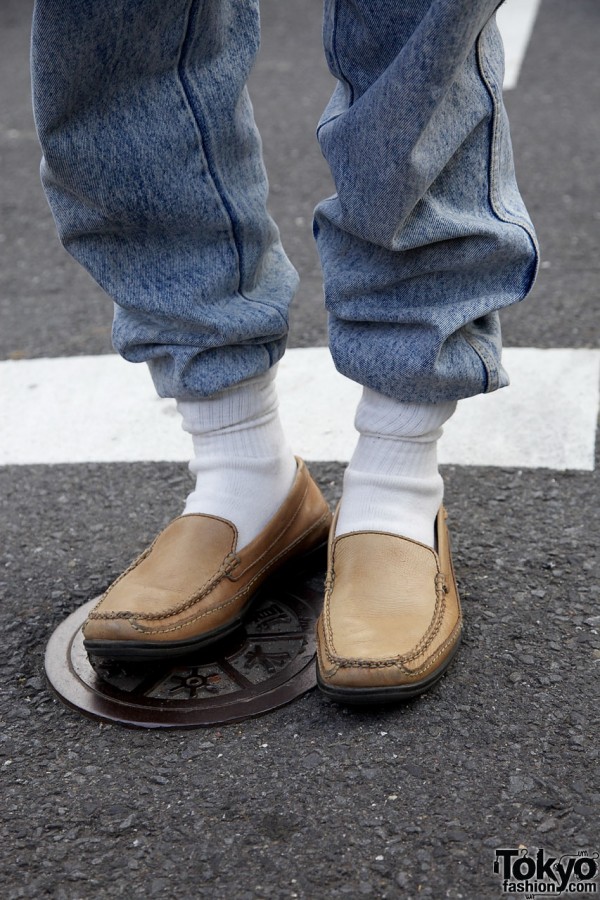 Click on any photo to enlarge it.