Dulcamara, Nozomi Ishiguro & Nike
This guy with long dreadlocks is Reo, a 20-year-old college student. Reo is wearing a stylish hooded black tweed coat from Dulcamara over drawstring-bottom pants from Nozomi Ishiguro. His red, blue and silver sneakers are from Nike.
Reo's accessories from Yoshiko and FFYR include patterned socks, two graphic buttons on his coat and two silver rings. He's carrying a large Vinti bag decorated with a fur tail and some chains and toys.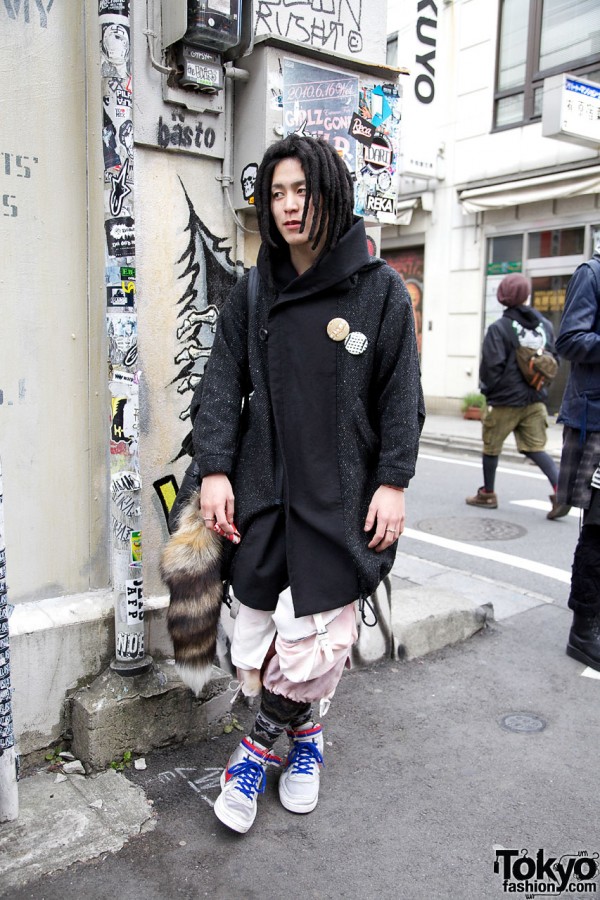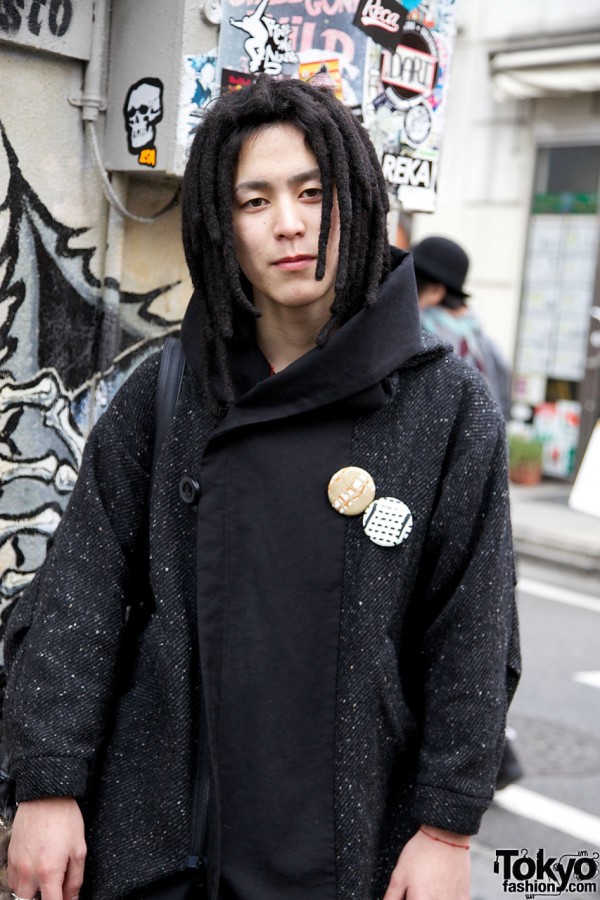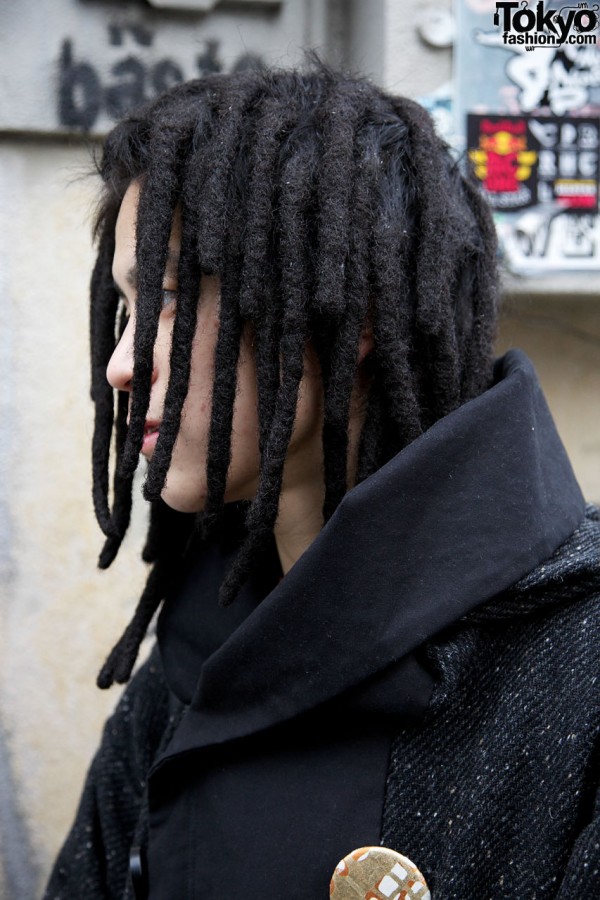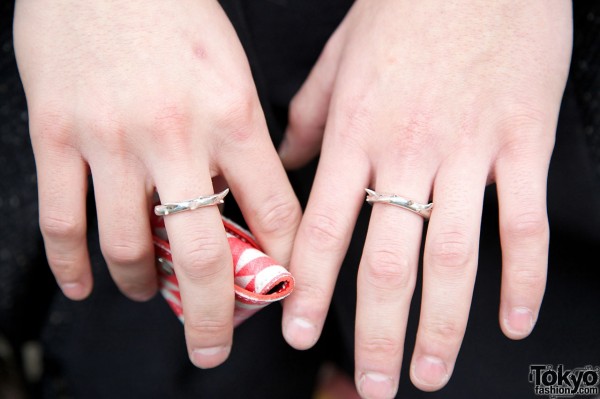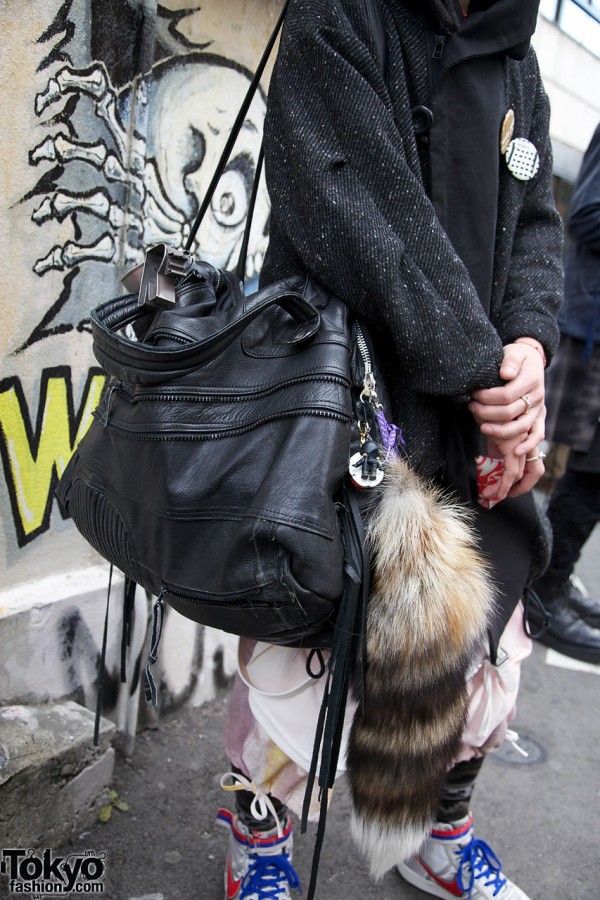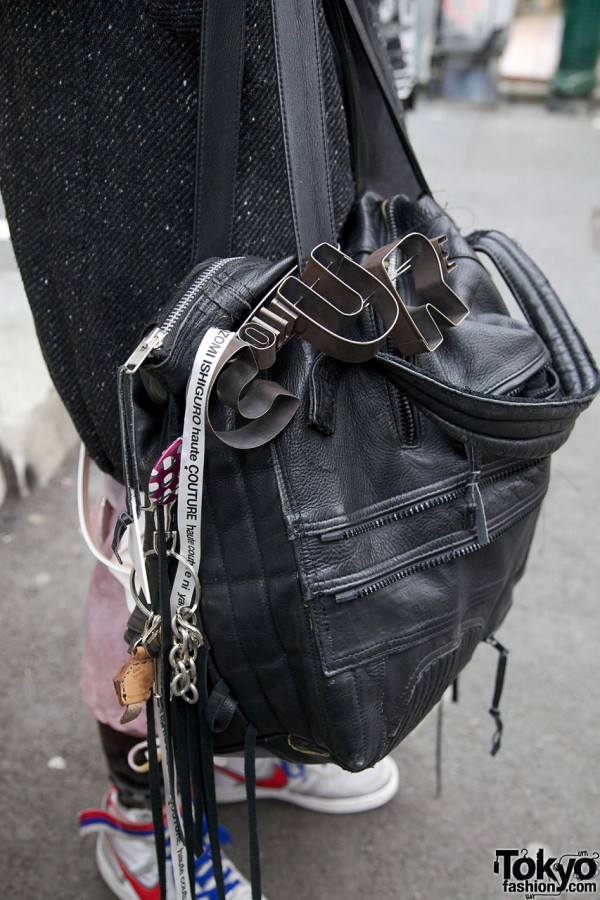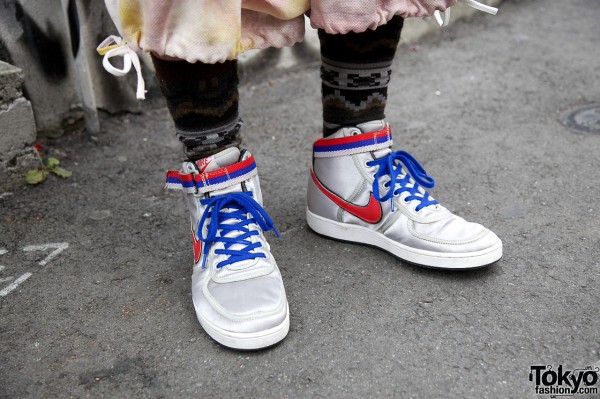 Click on any photo to enlarge it.