Earflap Cap, WEGO Dickies & Rick Owens Sneakers
This cool blonde guy is Maro, who we've photographed before in Harajuku. He's a staff member at the WEGO Takeshita Dori store and is 19 years old. On this day he was wearing some resale items including a long patterned t-shirt and short leather jacket.
His used red graphic Dickies shorts came from WEGO (he also had them on in the previous post but here his look is quite different). His backpack is from exit for dis.
Maro's accessories include a red, white and black knit cap with earflaps and a pompom. His black-and-white sneakers are from Rick Owens.
We asked Maro this time about his favorite music and the answer was Loco Frank. He invites you to check out this street snap website.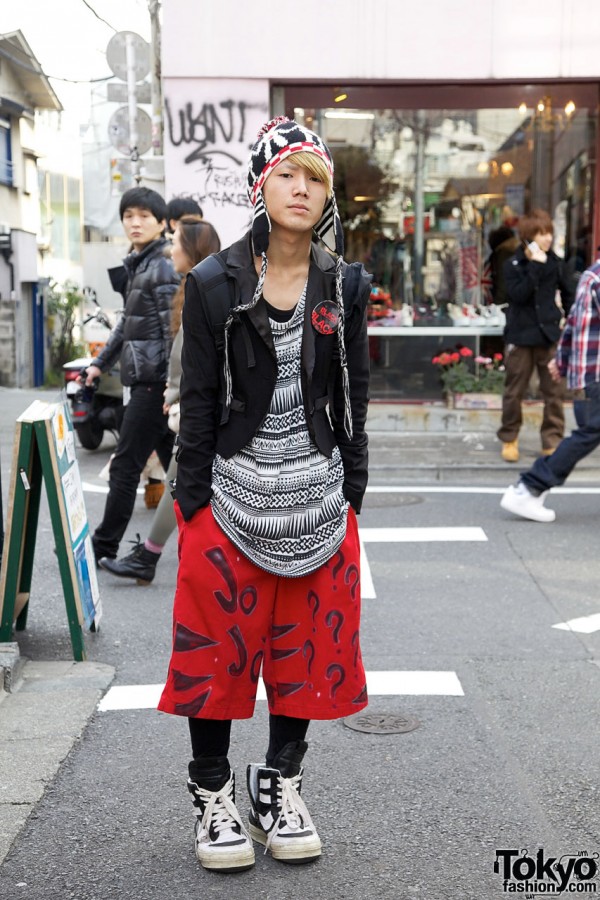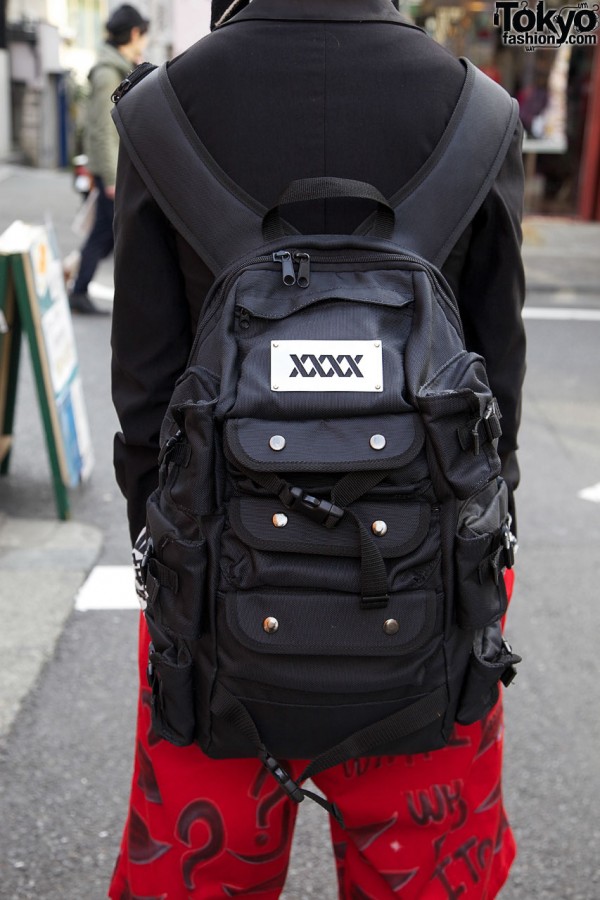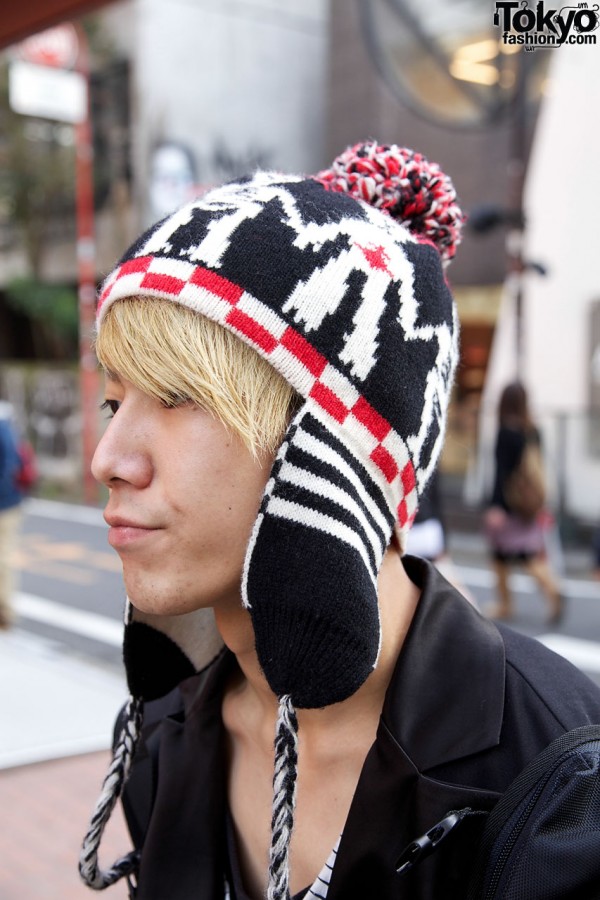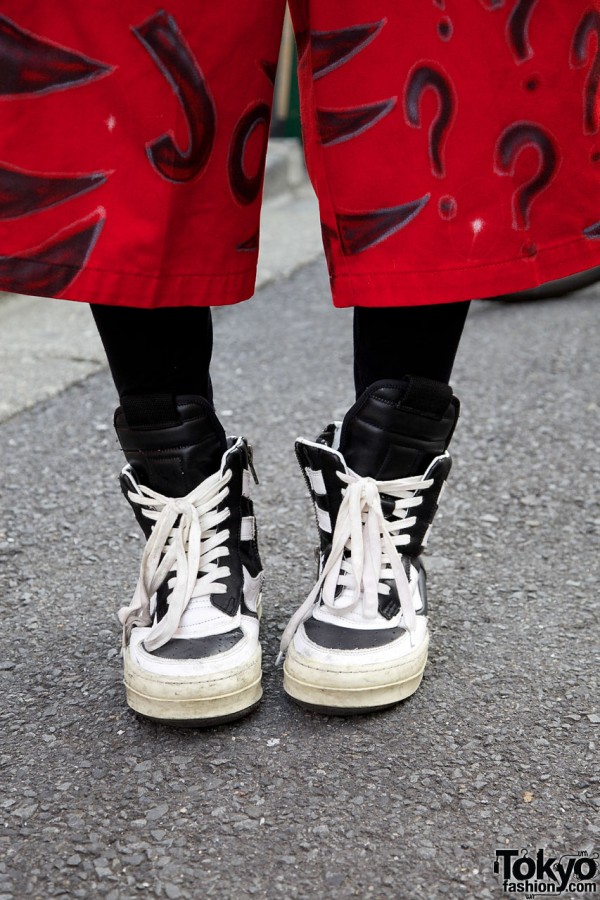 Click on any photo to enlarge it.