Earmuffs, Hair Bows, White Tights & Cute Shoes
We photographed these cute Japanese girls in Harajuku. All three are wearing white tights and stylish footwear. The girl in the middle, with blonde hair and a red hair bow, is 16-year-old Pekorinu. She's wearing a white crochet shawl from Kinji over a dress that she bought at the flea market. Her pin made from artificial flowers is also from the flea market.
Pekorinu's purse, which is handmade, features lace and ruffles, a Beanie Baby teddy bear and a red bow. On her feet are Vivienne Westwood's ballerina rocking horse shoes.
The girl on the left with furry earmuffs from Bleu Bleuet is 17-year-old Mana. Her outfit consists of a long white cardigan from TipTop and a Franche Lippee pastel print dress. Mana is also wearing soft suede boots from Felissimo. Her fabric bag is from Ships.
On the right is 16-year-old Wakako. She's wearing a bright abstract-print blouse from Thank-You Mart and a short red skirt from Wego. She's also wearing a cream-colored chenille sweater. Her striped socks are from Nadia and her patent leather shoes and wide leather belt are from local shops. Wakako's Louis Vuitton handbag and the bright scarf tied in a bow in her hair were gifts from her grandmother.
We asked the girls about their favorite fashion brands and shops. Pekorinu likes Nadia and Panama Boy. Mana's favorites are Franche Lippee and I Am I. Wakako's favorites are Thank-You Mark, Nadia and Kinji. When it comes to music, Pekorinu likes Ginnan Boyz while Mana favors uverworld. Wakako likes the music of AKB48, Lady Gaga and Shiina Ringo.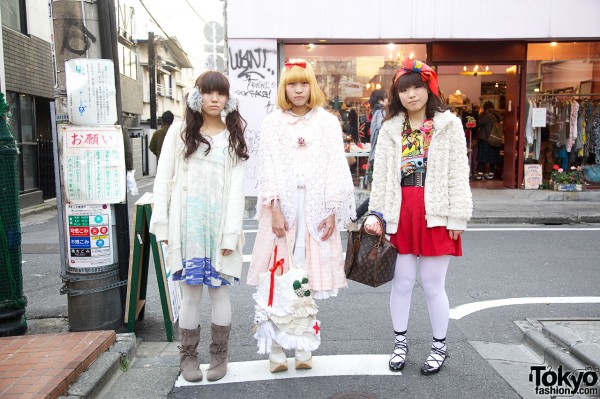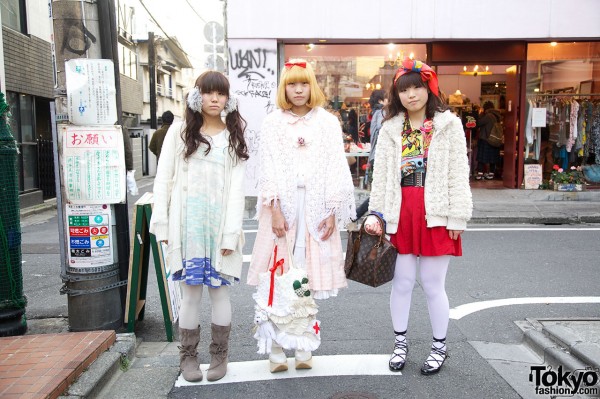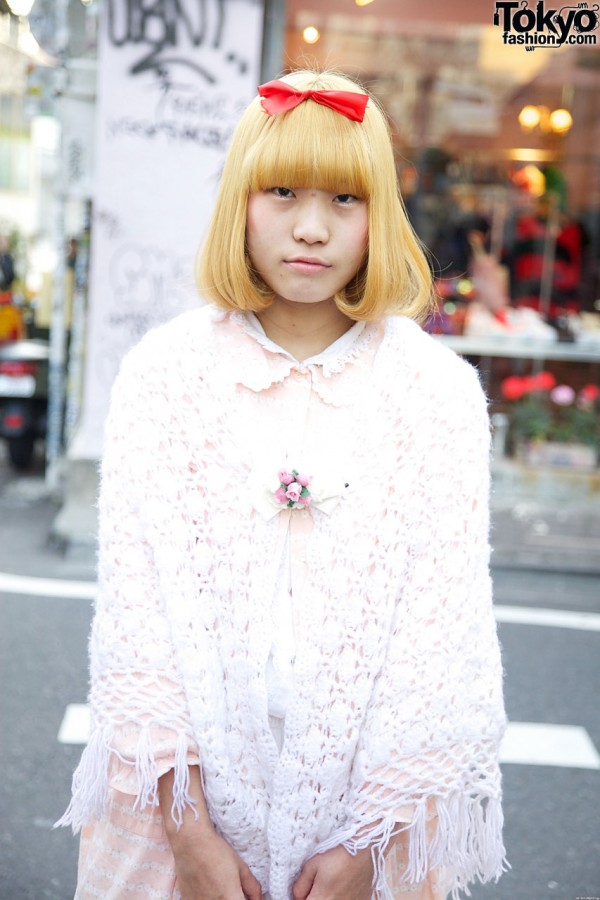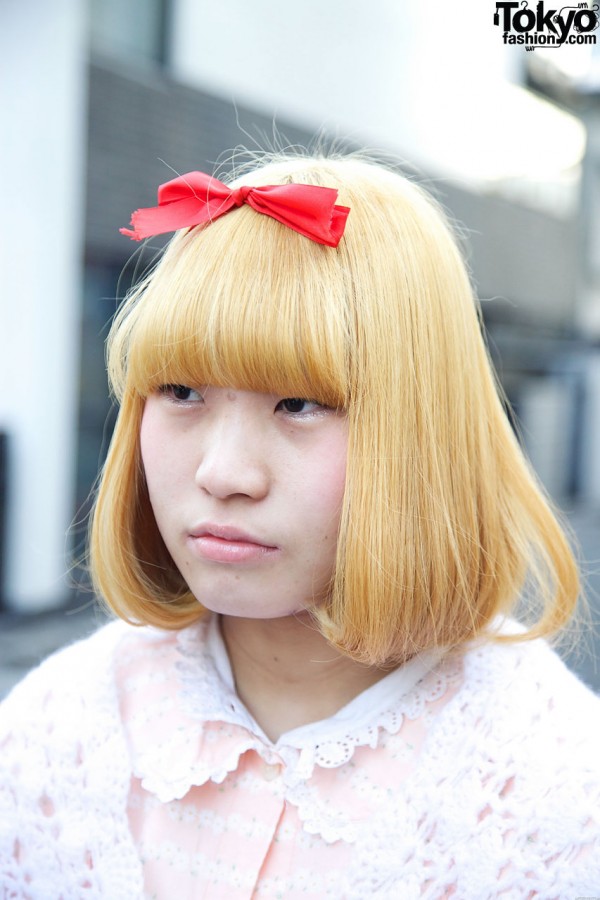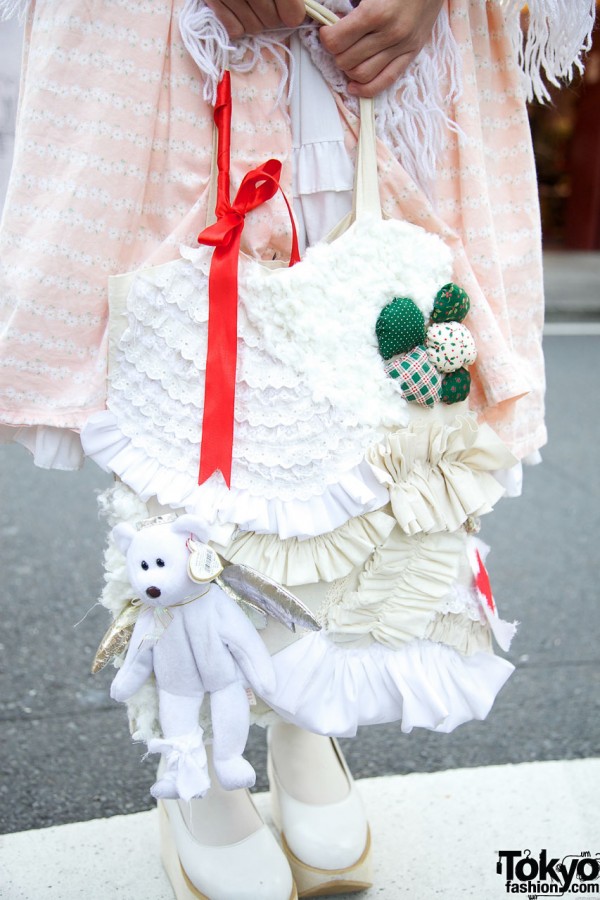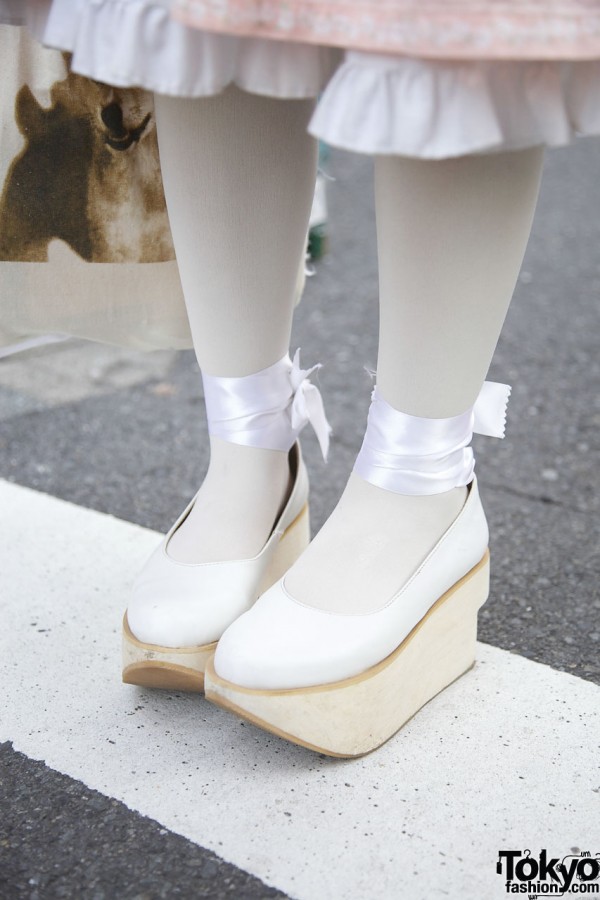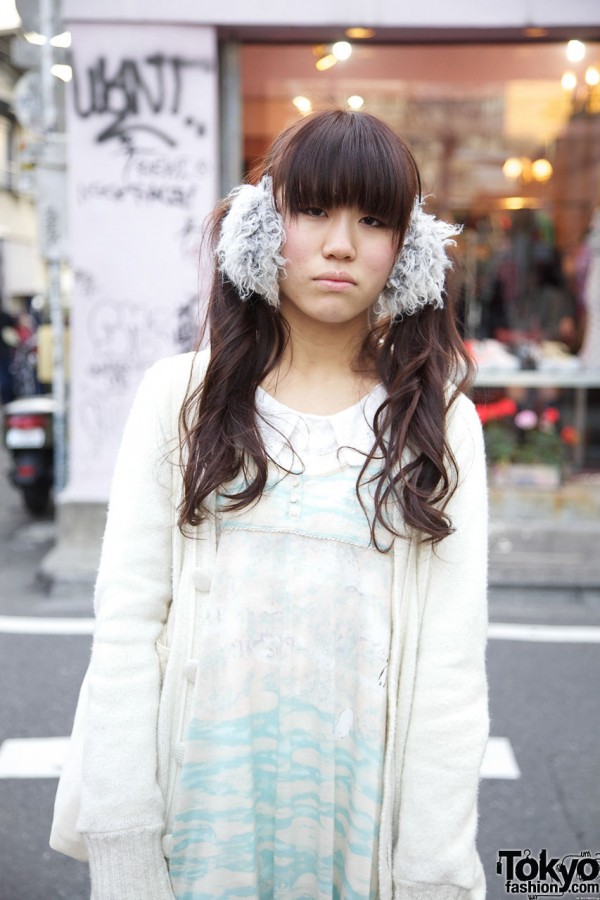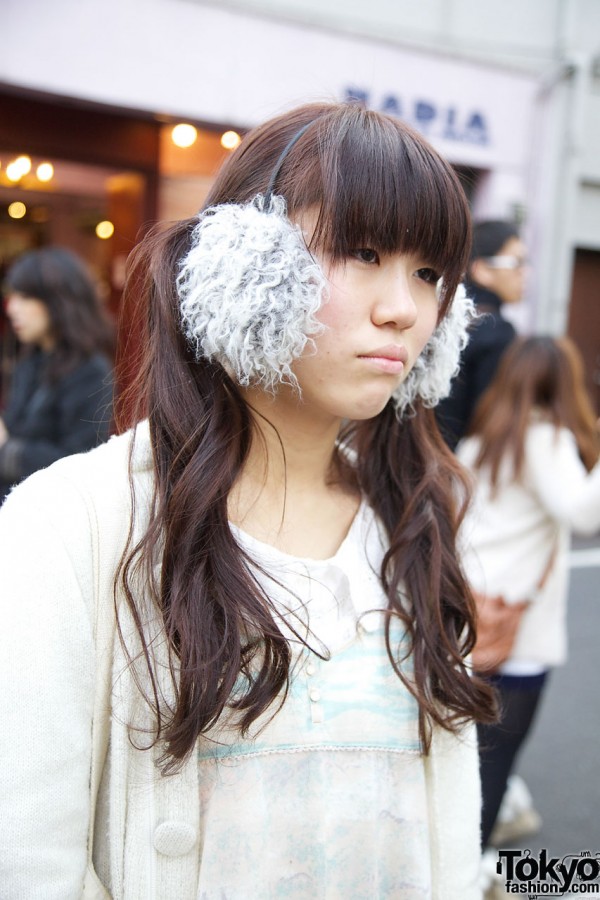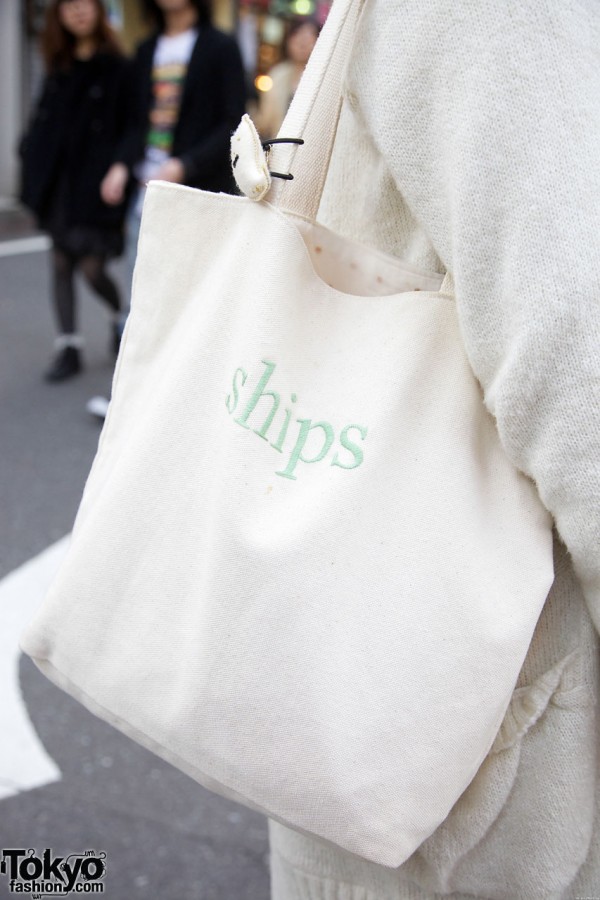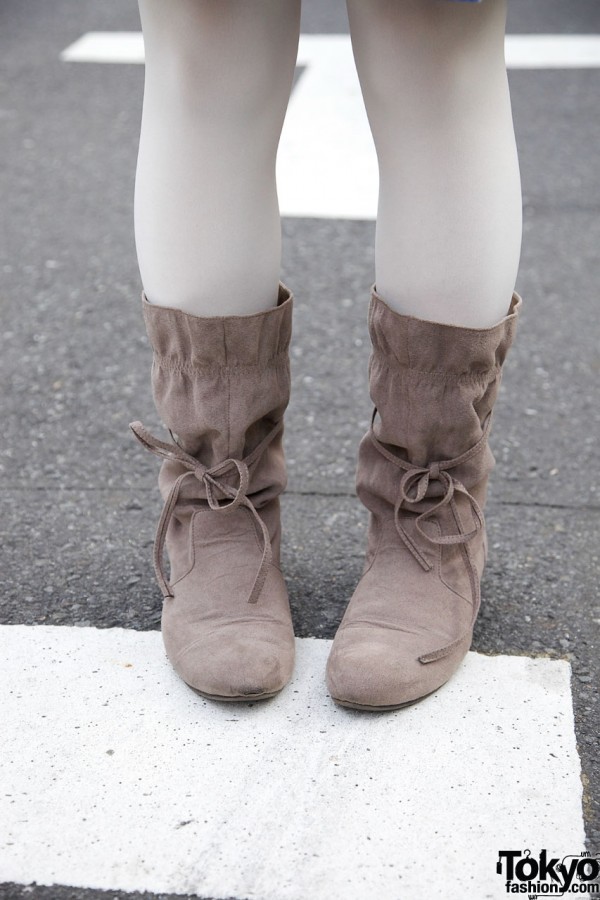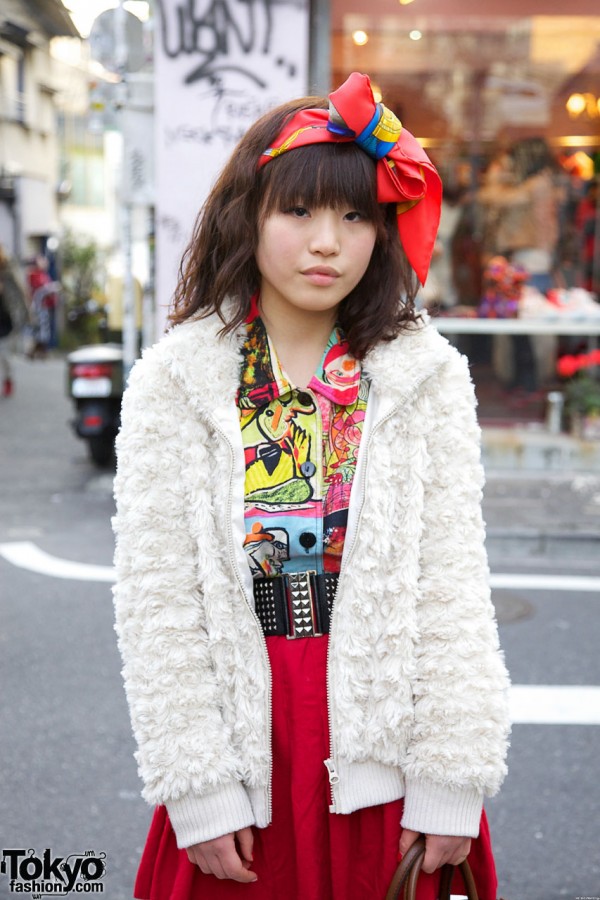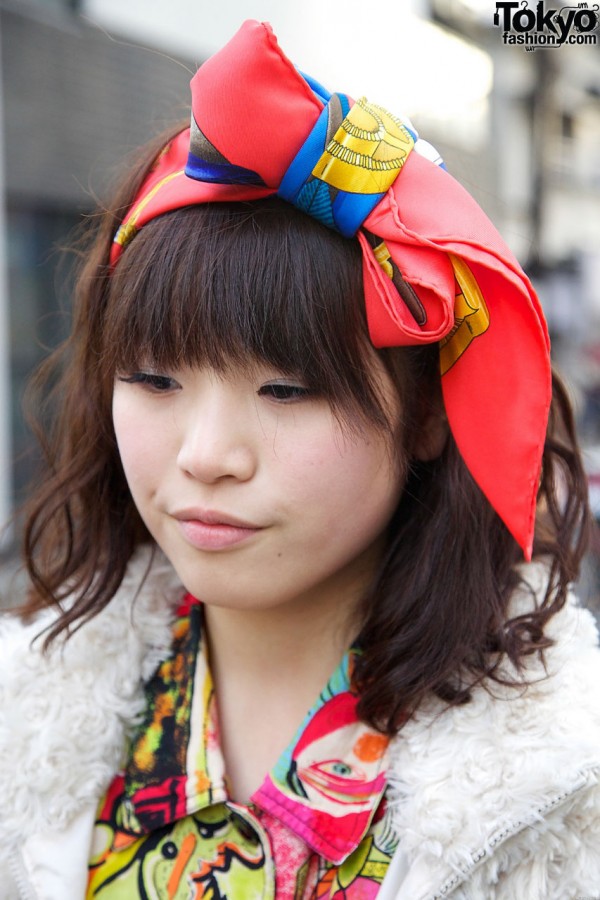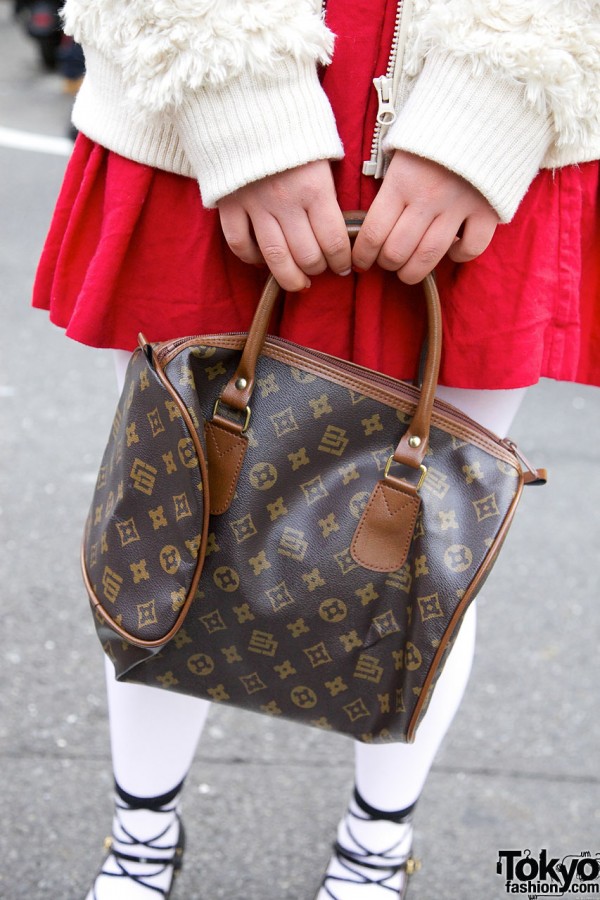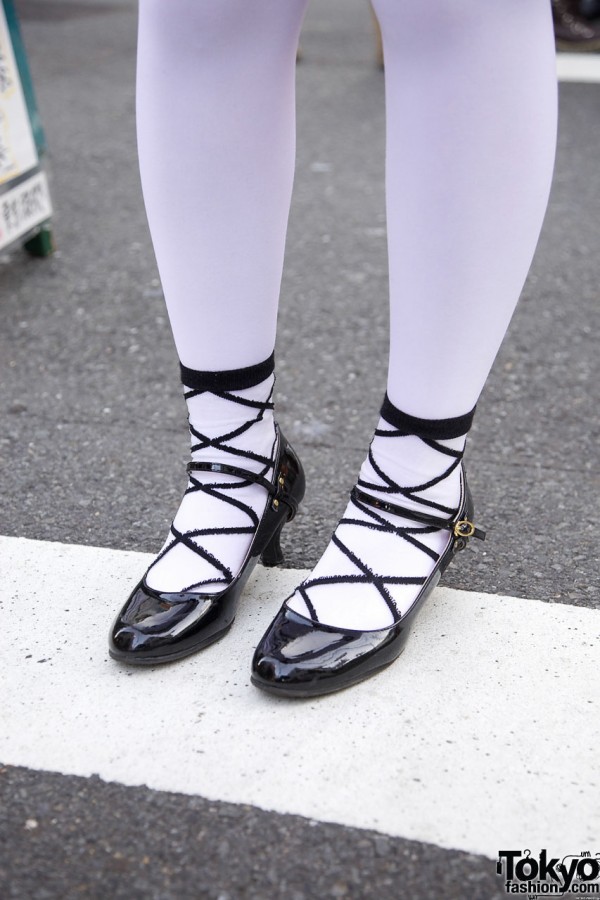 Click on any photo to enlarge it.