Emily Temple Cute & Baby the Stars Shine Bright
This cute girl with pig tails and a flowered parasol is named Koks. Her pink outfit includes a top with a gathered peplum decorated with lace and bows from Emily Temple Cute. Her flowered print skirt is from Baby the Stars Shine Bright. She's also wearing pink stockings and Emily Temple Cute black pumps with bows on the vamp and straps.
Koks has lots of sweet accessories from Angelic Pretty and 6%DokiDoki, including heart-shaped sunglasses, a plastic bead necklace and bracelets. She also has ruffled cuffs and pretty bows in her hair. She's carrying a pink handbag from Baby the Stars Shine Bright.
Koks likes the music of Kanon Wakeshima and her favorite shop is 6%DokiDoko. You can see her website here.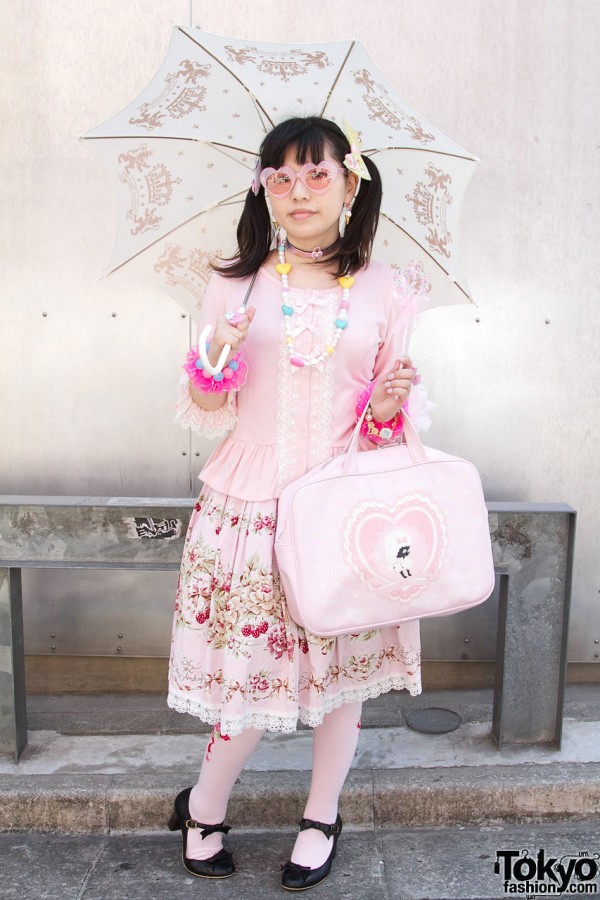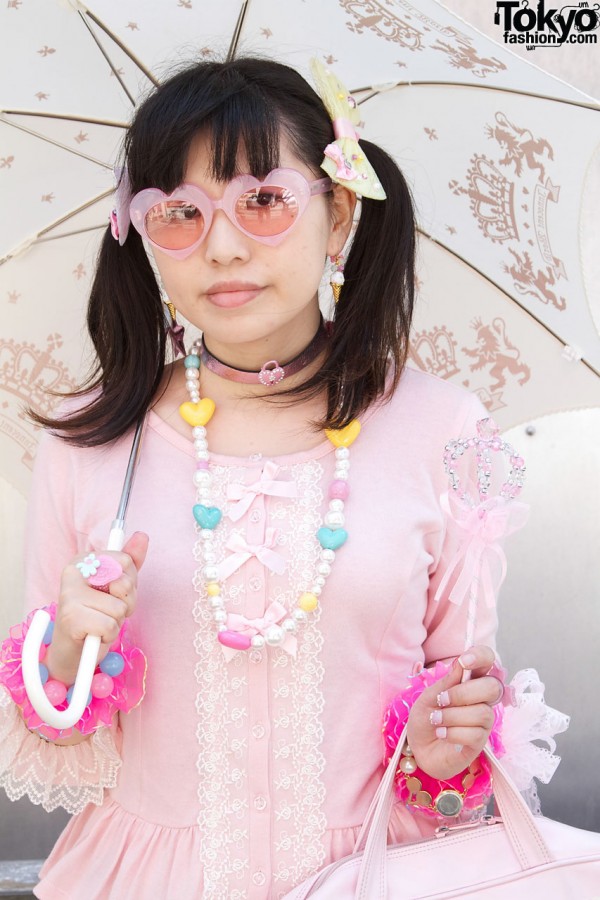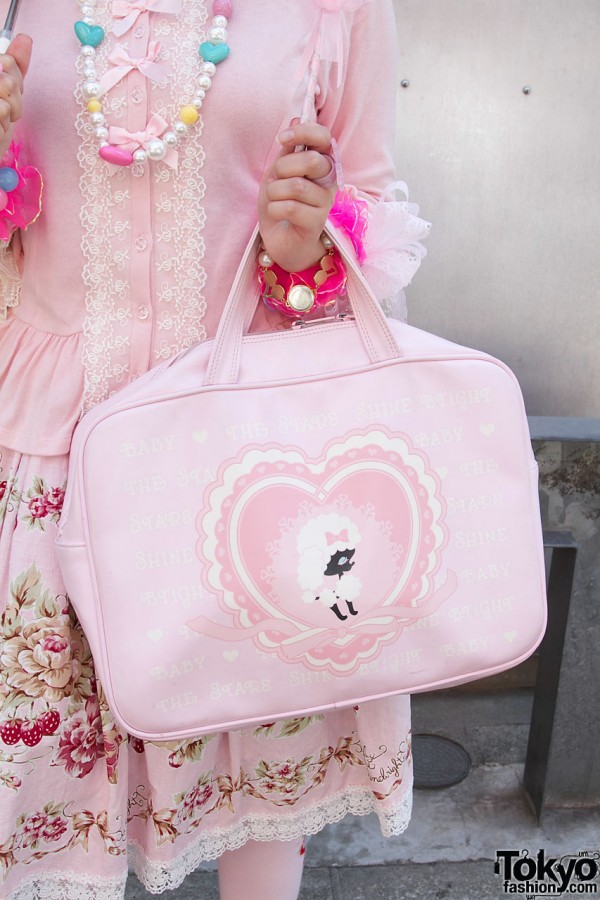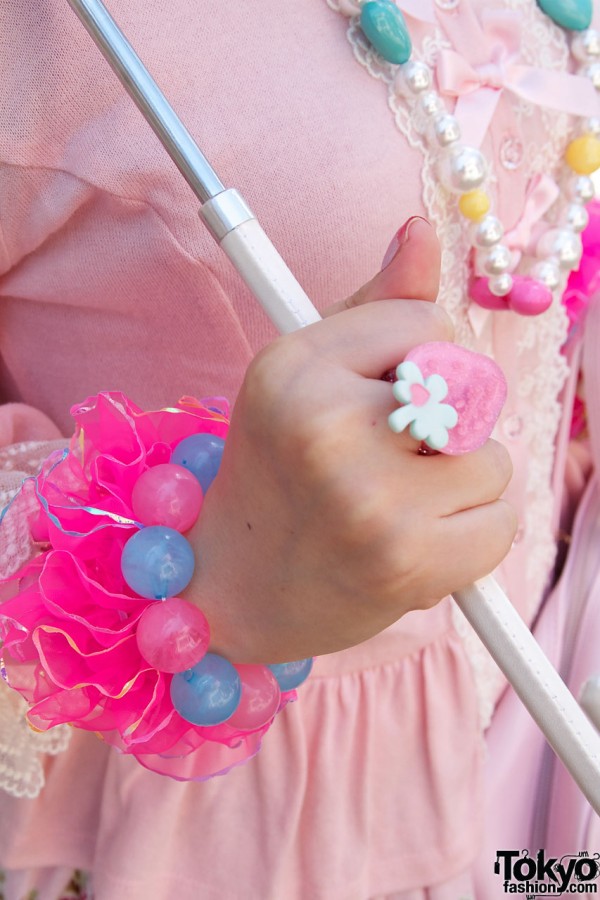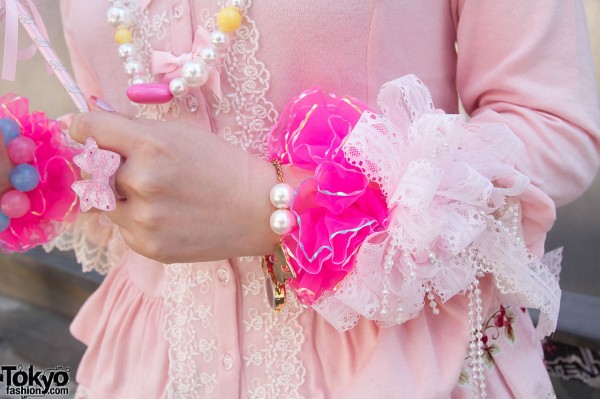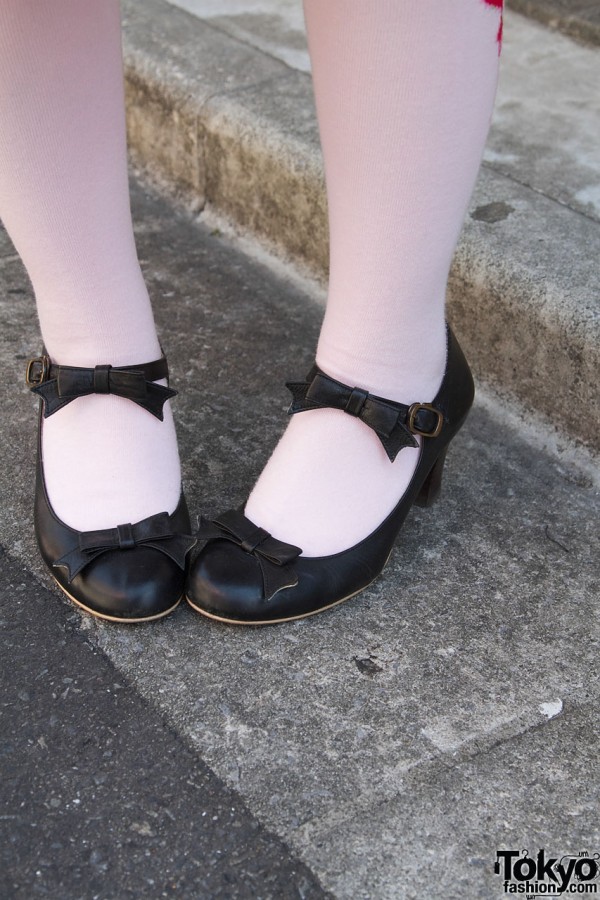 Click on any photo to enlarge it.