English Riding Hat & Wooden Sandals in Harajuku
This Japanese girl was spotted on the street in Harajuku. She is wearing a vintage-looking English riding hat, a long flower-patterned vest over a long asymmetrical shirt, denim shorts (or skirt), and wooden platform sandals. She also appears to have some kind of furry covers on the wires coming from her iPod earbuds. She said that part of her outfit came from the Japanese brand potto, and some items were borrowed from friends. Her favorite brands/shops include MeMe's Park and potto. As far as music, she likes Tokyo Incidents.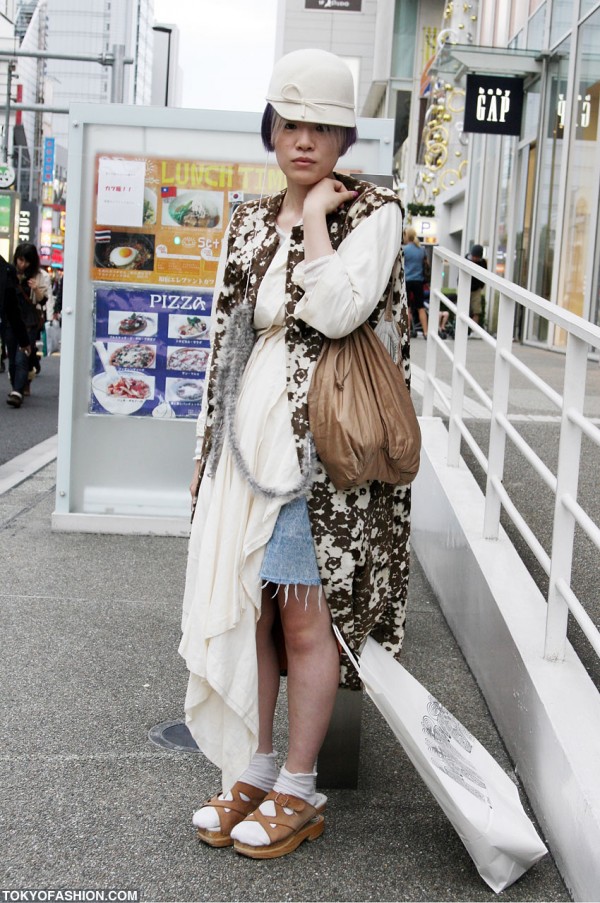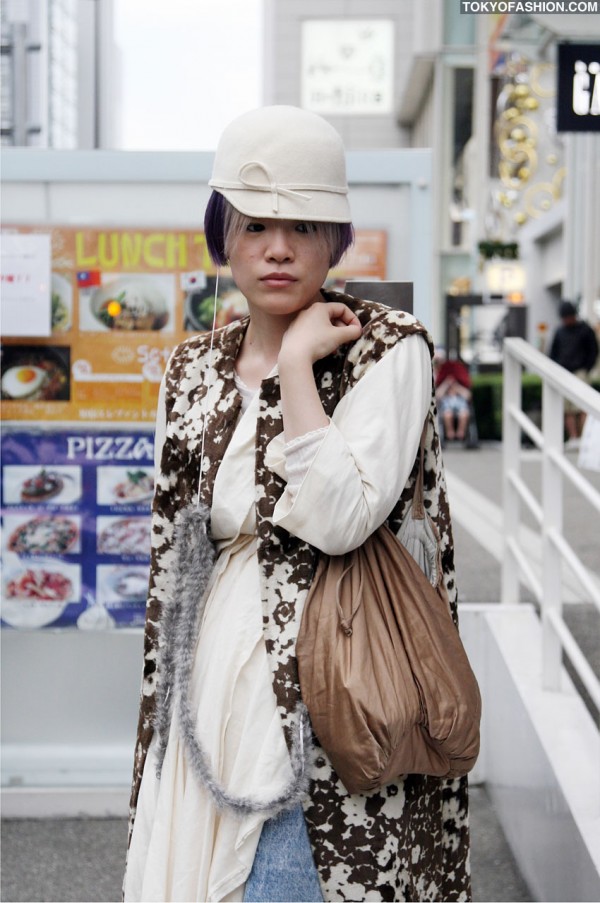 Click either photo to enlarge it.