Face Mask Guy with Boy T-Shirt & Marlboro Jacket
This Japanese guy, a 21-year-old college student that we photographed in Harajuku, is wearing a long white t-shirt from Boy resale store. His print pants are also from Boy. He's also wearing a red jacket with Marlboro logos. Candy, another popular resale store, is where he got his flower print red shoes.
The oversized white cap he's wearing is by Christopher Nemeth and features fabric scraps and large buttons. He's carrying a backpack from Coffee and Milk. On his t-shirt he's wearing two of the buttons with print designs that we've seen around Tokyo this year.
When we ask about his favorite music he said Radwimps. His favorite designer is Christopher Nemeth and Boy is his favorite store.
If you're wondering about the face mask, it's a common practice in Tokyo when germs or allergens want to be avoided.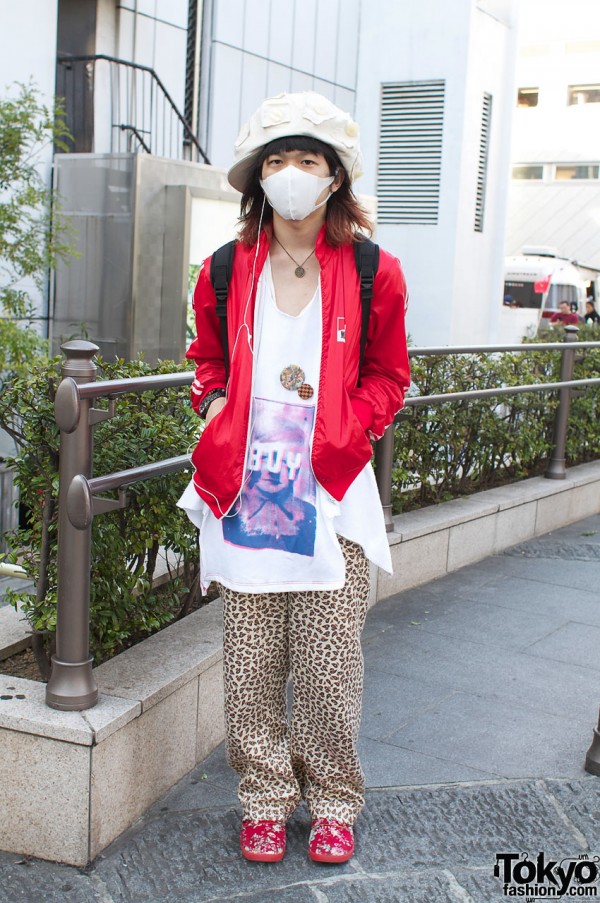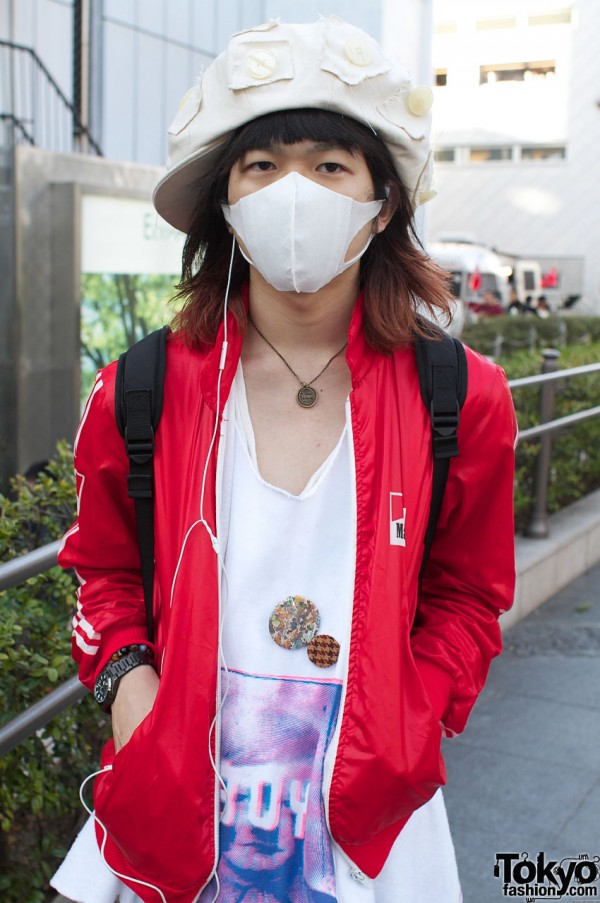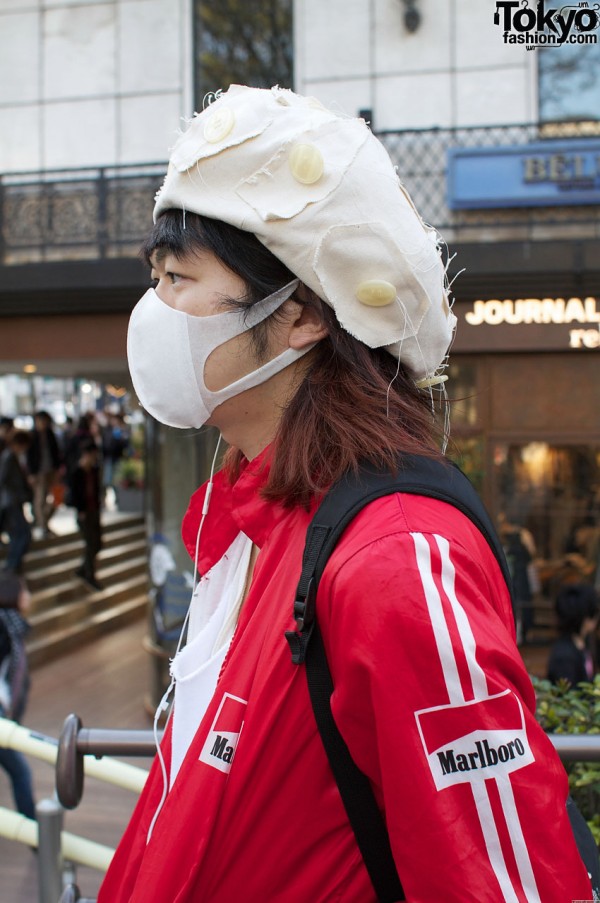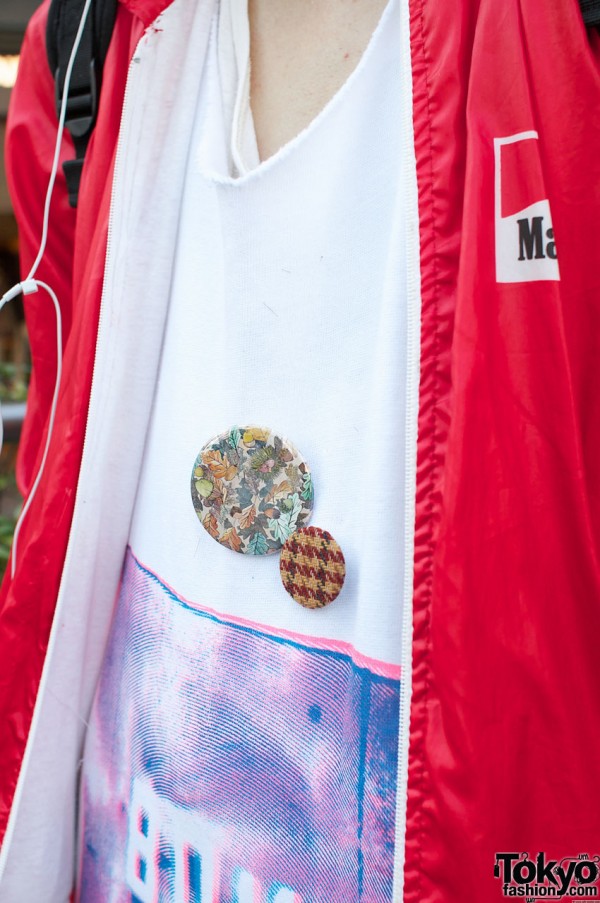 Click any photo to enlarge it.