Factory Boy in Harajuku
Tokyo street style photo taken in September of 2009.
This friendly and fashionable guy was kind enough to pose for our photo on Cat Street in Harajuku, right in front of the Lanvin shop. When we asked him about his outfit, he told us that he often shops at Factory (the ultra hipster Harajuku select shop). In fact, the white bag he's holding in the picture was full of recent Factory purchases. What can we say about his outfit that the photo doesn't say better? Amazing purple animal print short shorts, sunglasses that would make Devo jealous, a sparkling yellow tucked in shirt, and checked two tone shoes.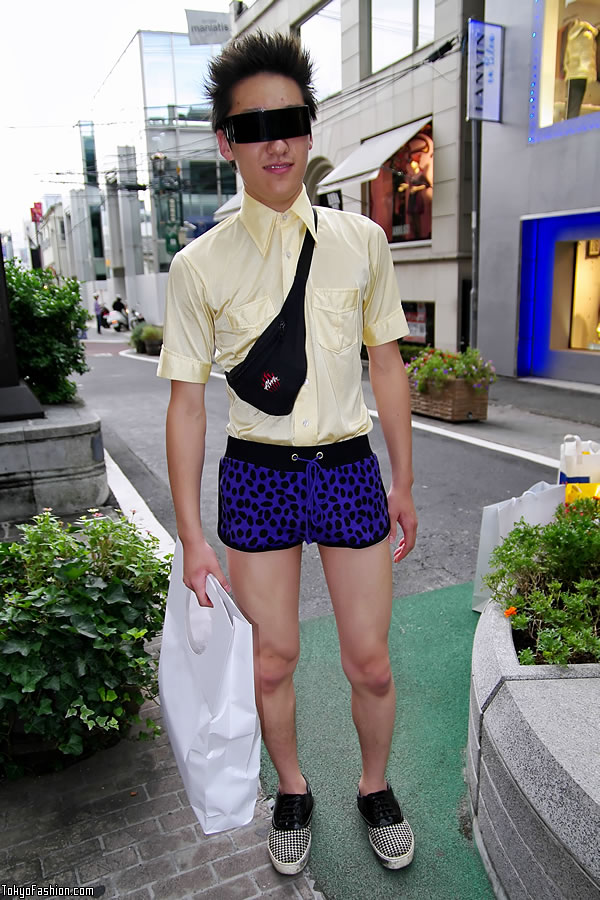 Click the above photo to see this guy's awesome fashion in high resolution.