Tokyo street fashion photo taken in Shibuya in the summer of 2009.
This stylish Japanese girl posed for our photo near the end of Cat Street and Meiji Dori. She has a really cool – and very Japanese – hairstyle, and is wearing a long fairy tale print dress, black pattern stockings, and white high top sneakers. If you look closely at her dress, it looks like Little Red Riding Hood mixed with religious angels and devils. I'm not sure exactly what story the inspiration for the dress print is taken from – if you know, feel free to post it in the comments.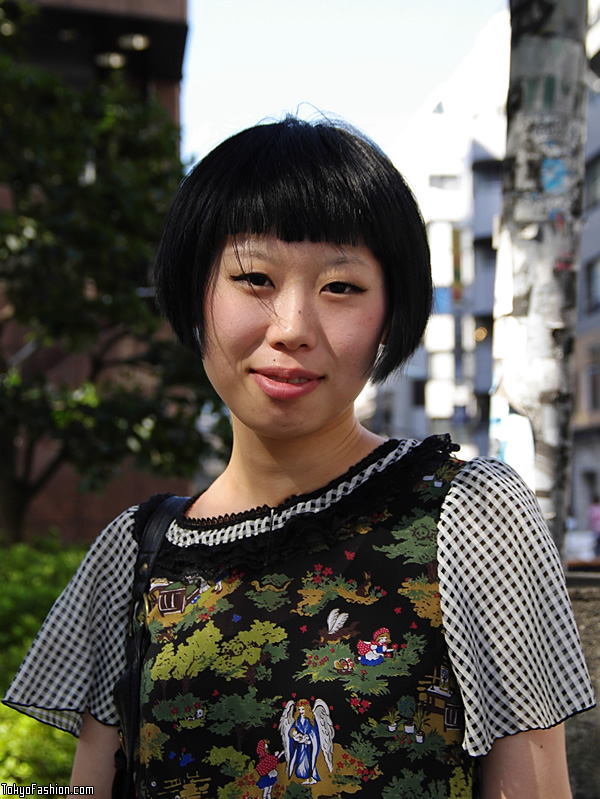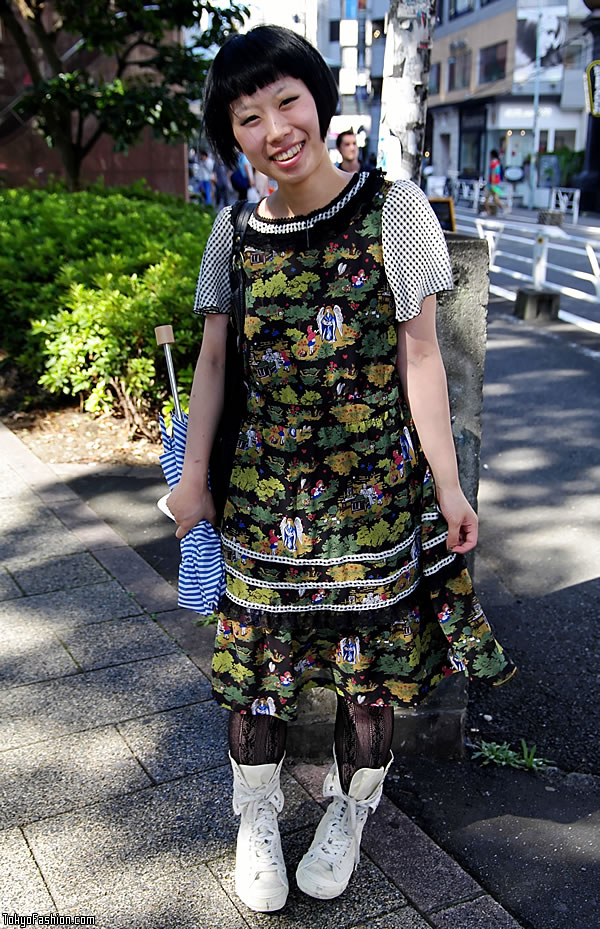 You can blow up either picture by clicking on them.