Fi.n.t Sundress & 6%DokiDoki Accessories
This friendly Japanese girl is Chami, a 19-year-old college student. Her blue cotton sundress with lace trim at the hem is from Fi.n.t. She's carrying a Milk totebag decorated with pictures of stuffed bears. Black knee socks and flat shoes with bows match her black Uni-qlo top.
Chami's favorite place to shop is 6%DokiDoki. Her simple outfit is perfect for a variety of colorful 6%DokiDoki accessories. She's wearing several hair bows and plastic hair decorations, a heart necklace and a necklace with a large mushroom pendant. She also has some plastic bracelets with beads and stars.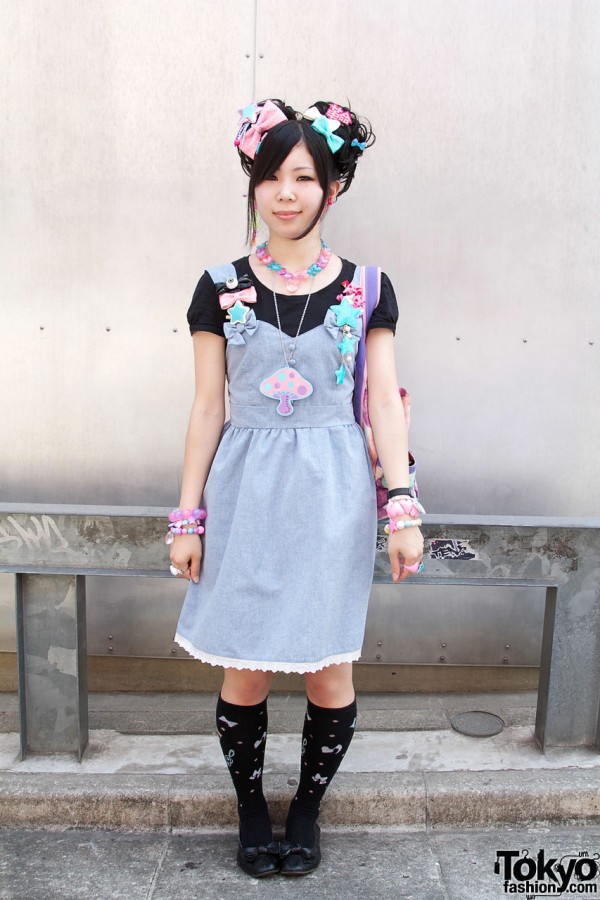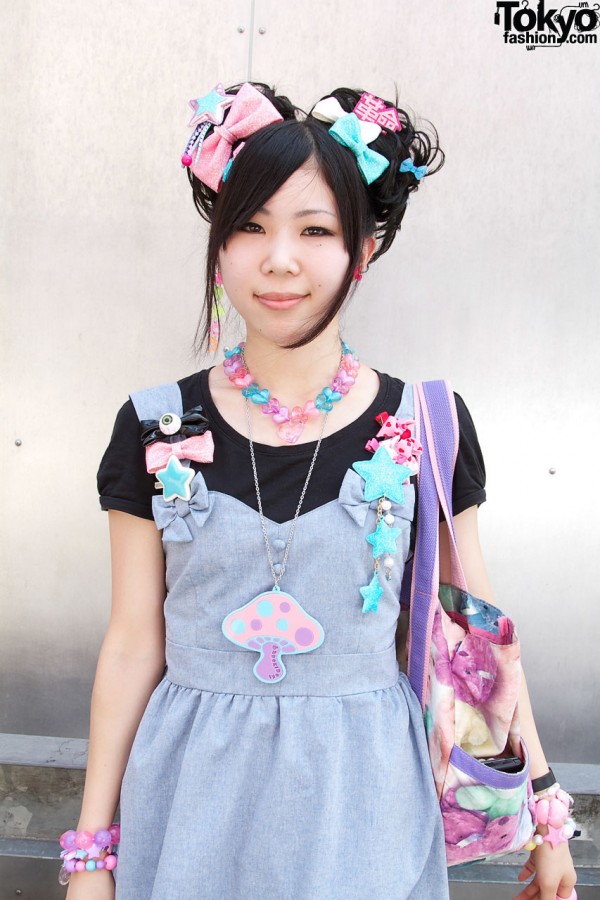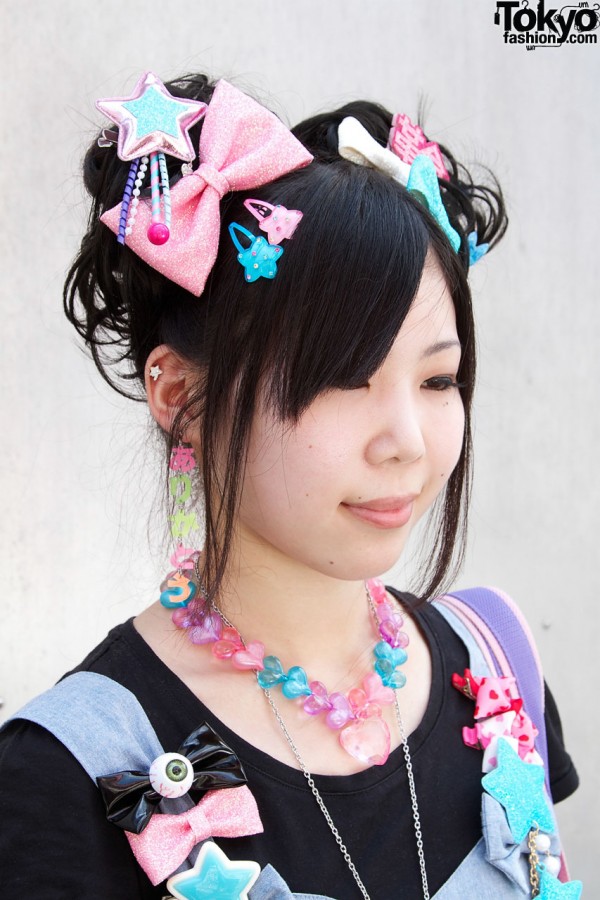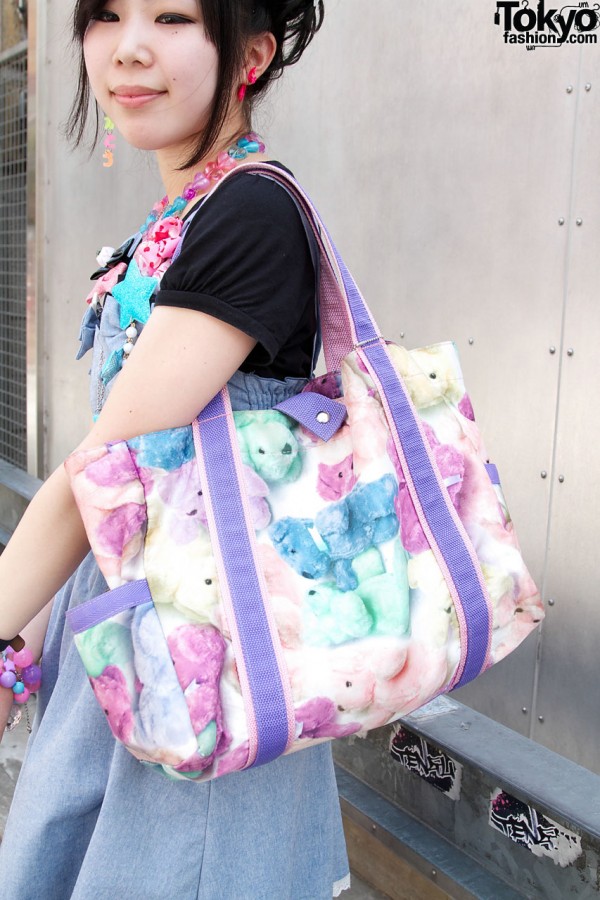 Click on any photo to enlarge it.