Freesia Lace Dress, Hair Bow & Roses on Toes
This cute auburn-haired Japanese girl is an 18-year-old student named Koike. She's wearing a fresh white lace-trimmed dress with blue trim at the hem from Freesia. Her red platform shoes are embellished with large fabric roses; she bought them in Harajuku on Takeshita Dori. That's also where she bought her straw lace-trimmed purse. A flowered hair bow completes her look.
Koike's favorite designer is Cecil McBee. She also likes the J-pop singer Kana Nishino.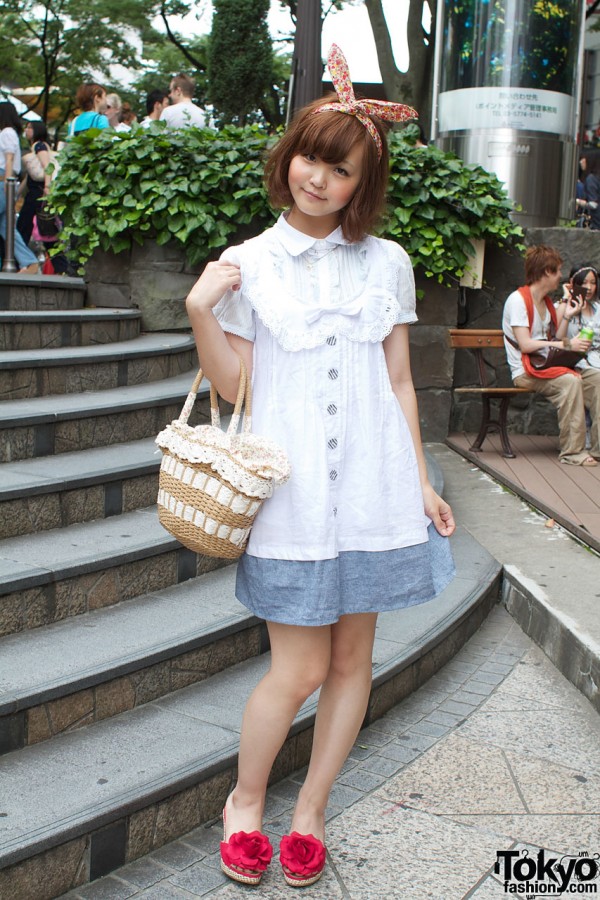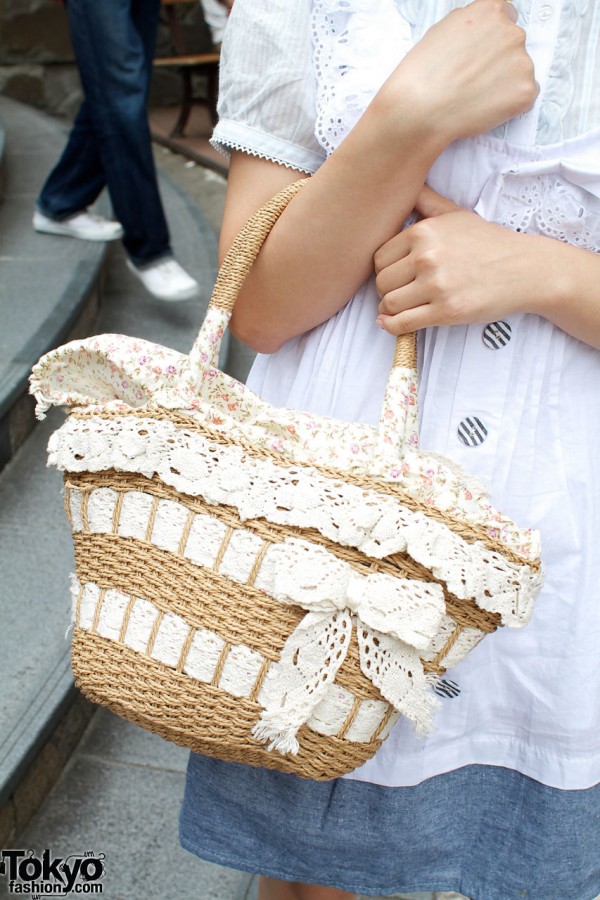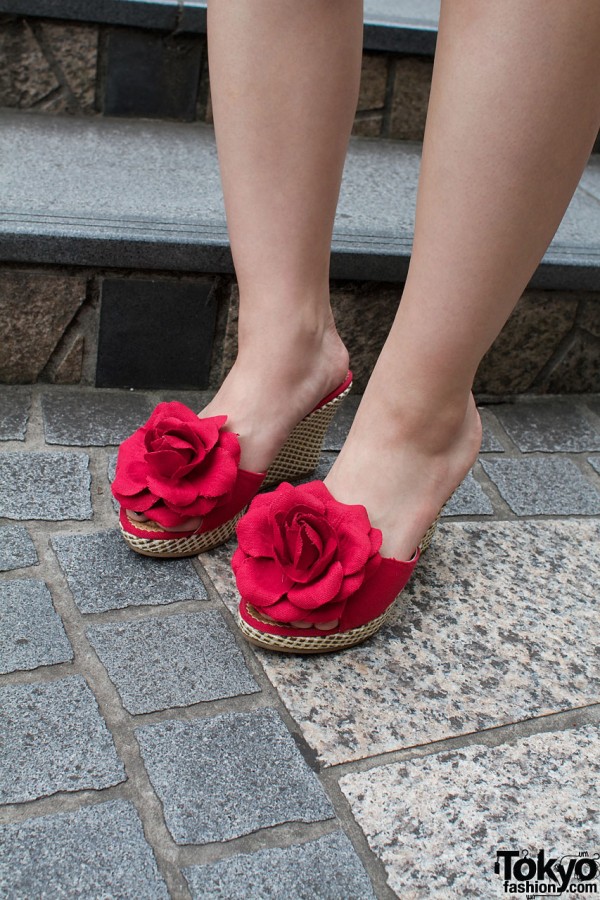 Click any photo to enlarge it.