Frida Kahlo, Butterflies & Dicokick in Harajuku
We ran into this cool Japanese girl while walking on Cat Street in Harajuku. The first thing that caught our attention was her colored hair and butterfly hair pieces. Besides her cool hairstyle, she also had some large ear piercings and a lot of accessories from the Japanese brand Dicokick. The Dicokock shop is actually located further down Cat Street – not too far from where this picture was taken.
She told us that her backpack – which features a large image of the Mexican painter Frida Kahlo – was purchased at a vintage/resale shop. Other items in her outfit include a leather fringe vest, a matching red top and long skirt (both of which look "ethnic" influenced), interesting shoes and Solmate brand socks. Here at TokyoFashion.com, we love Solmate socks – sold in non-matching pairs, they're knitted from recycled cotton. Even though the socks are a bit expensive in Japan, they're quite popular here.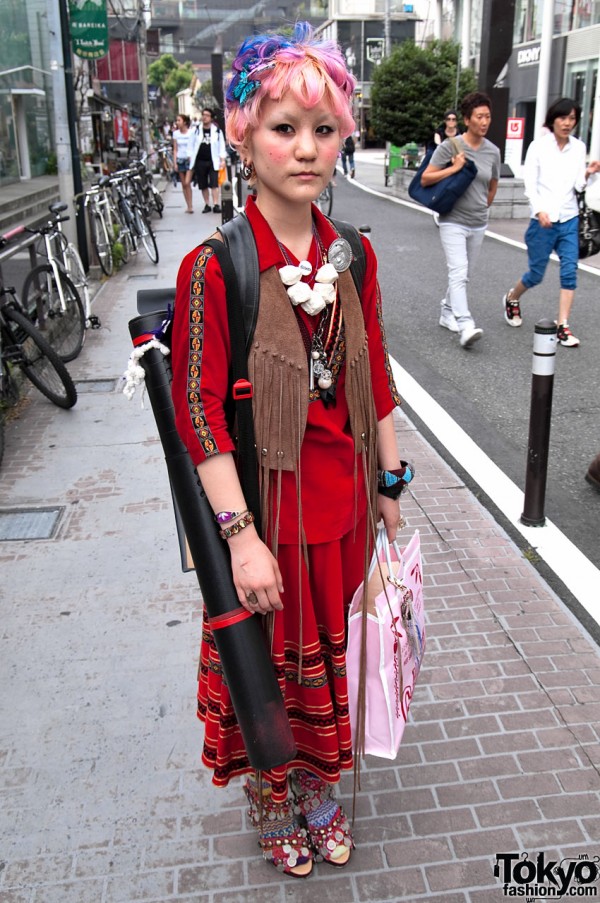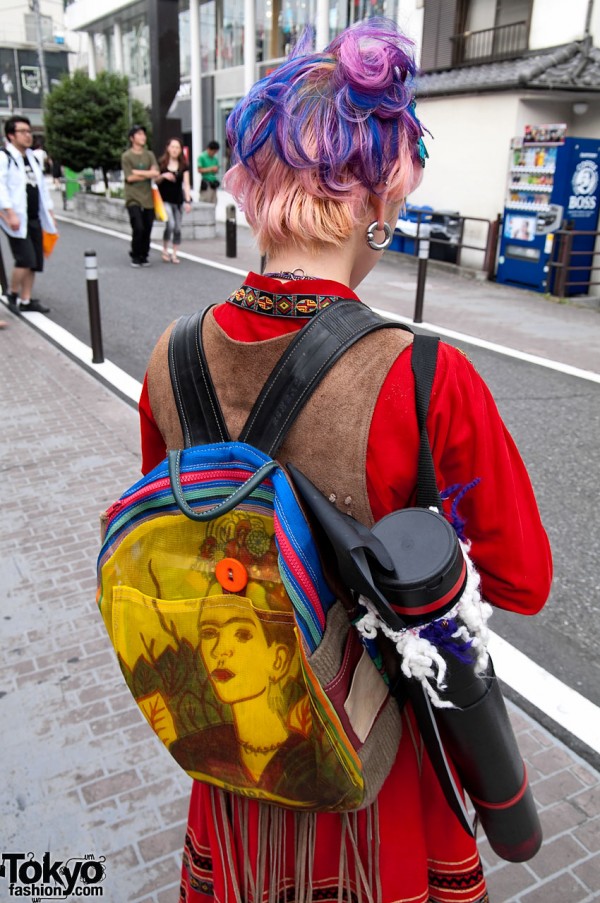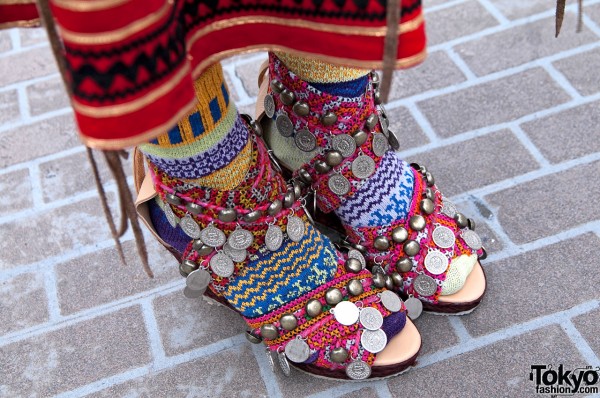 Click any of the pictures to enlarge them.