Fur Ear Muffs & Knit Beanie Girls in Shibuya
These two cute and stylish Japanese girls were nice enough to pose for our photo on Cat Street in between Harajuku and Shibuya. The girl on the left is wearing a beanie with a bonbon on top, striped overalls, a green top with lace, and brown leather boots. The girl on the right with the great hairstyle is wearing fur ear muffs, a red sweater over a white belted dress, black leggings, and suede ankle boots. She is also wearing a black embroidered necklace with hearts on it.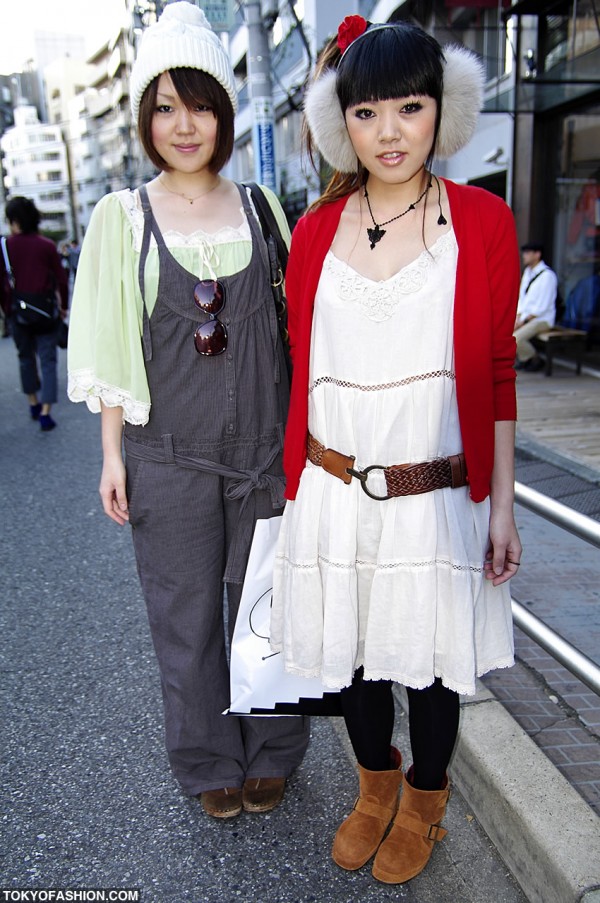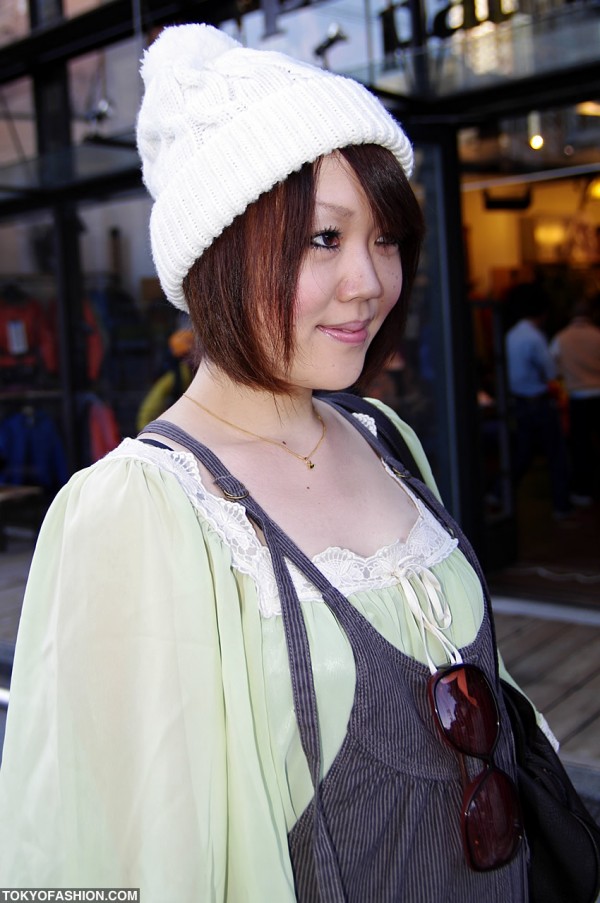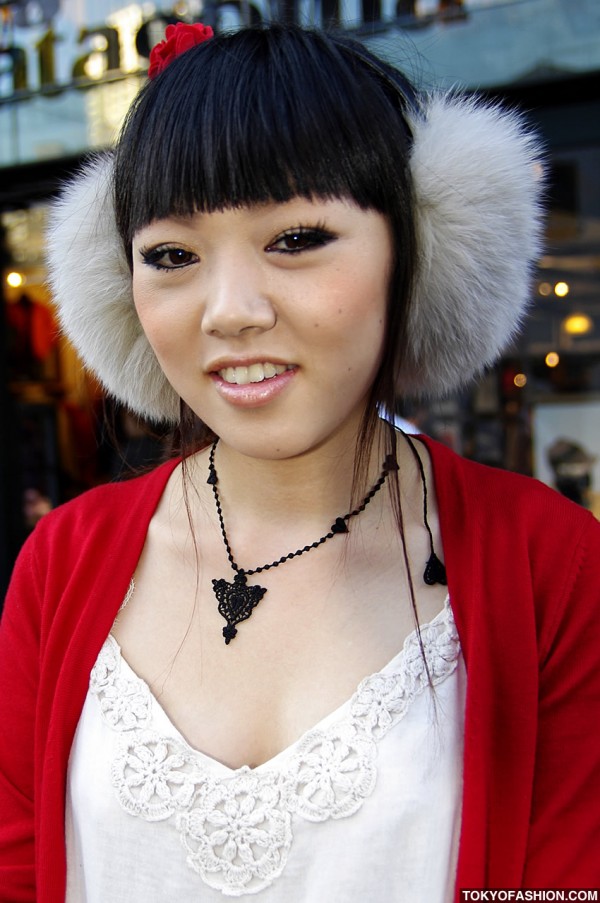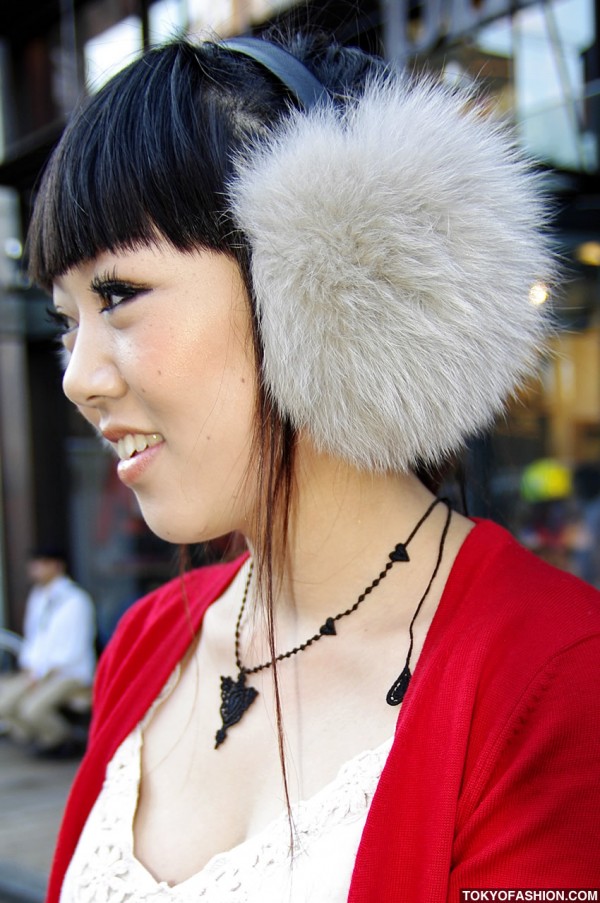 Click any photo to enlarge it.