Fur Hat, Plush Jacket & Minnetonka Moccasins
This cute Japanese girl with blonde braids and a fur hat is Osanai, a 21-year-old who works at a shop called Kaorinomori. She's wearing a short plush jacket from fur fur, a vintage printed voile skirt from a resale shop and denim jeans from Uniqlo. Her fur-trimmed Minnetonka moccasins are from Kaorinomori.
Her accessories include a handmade vintage watch from Grimoire and a ring from a Tokyo shop called Santa Monica. Her tapestry handbag is from a resale shop.
We asked Osanai about her favorite places to shop and the answer was Kaorinomori, Grimoire and fur fur. She likes to listen to the music of Miliyah Kato.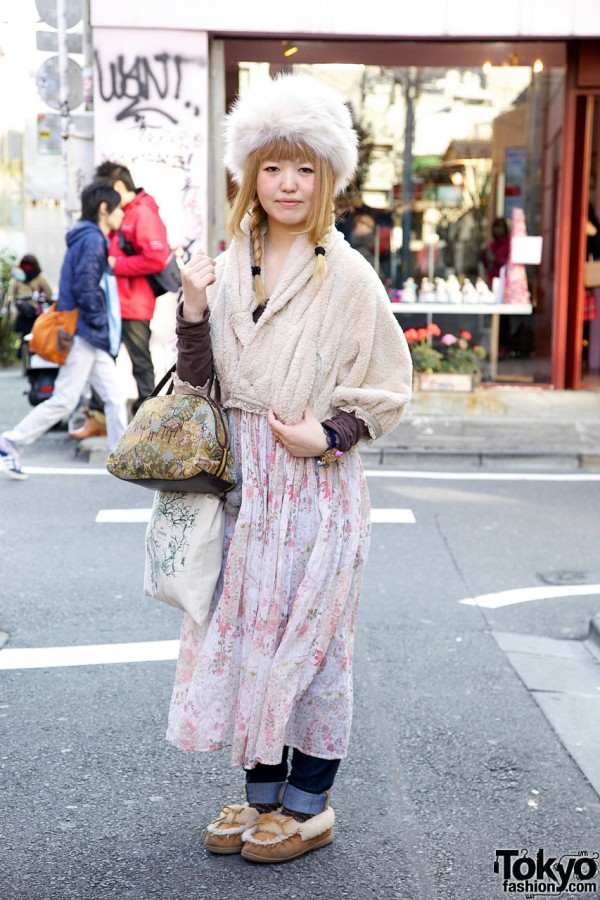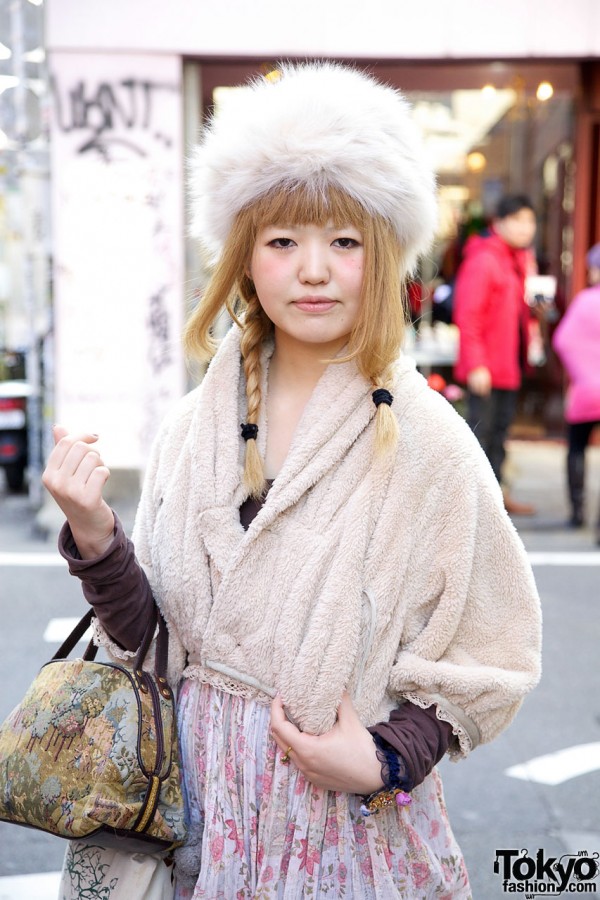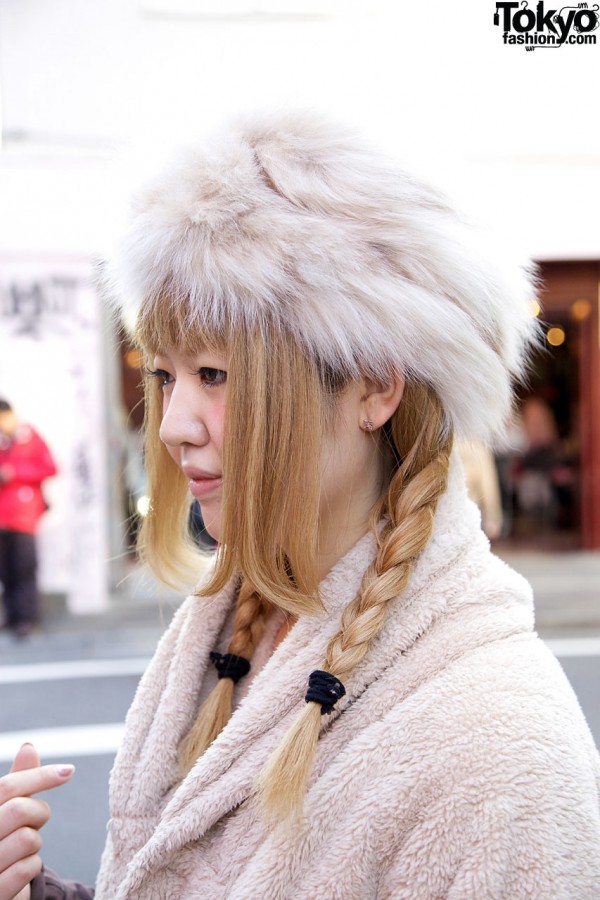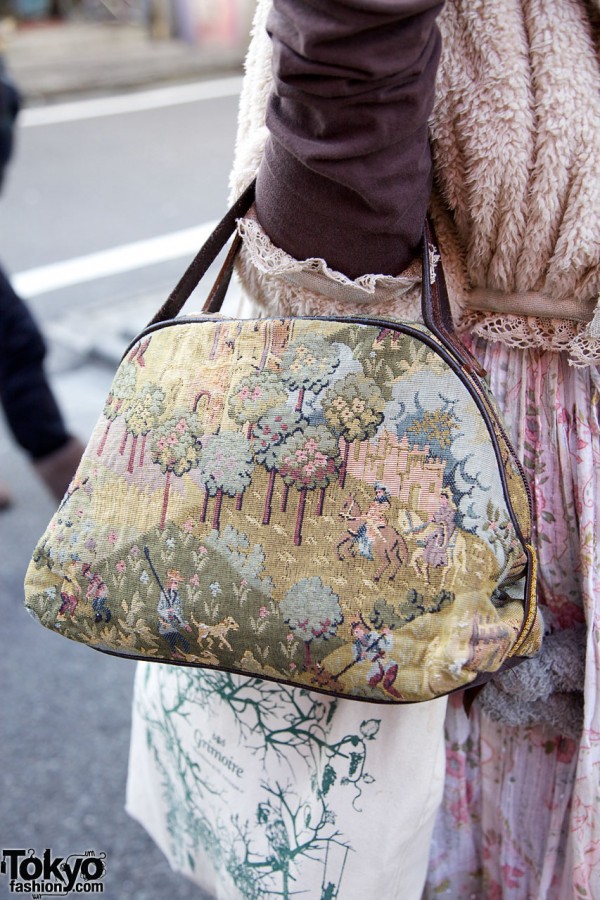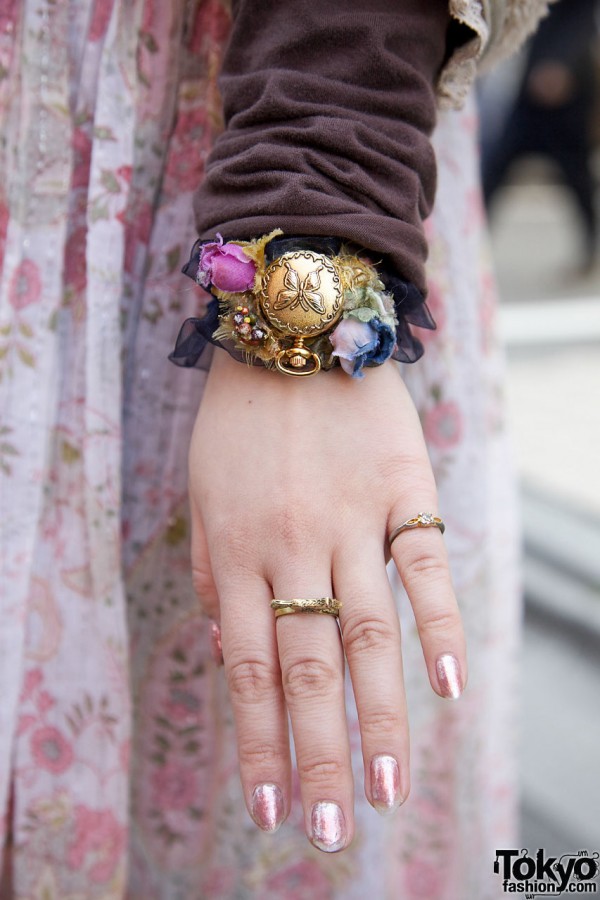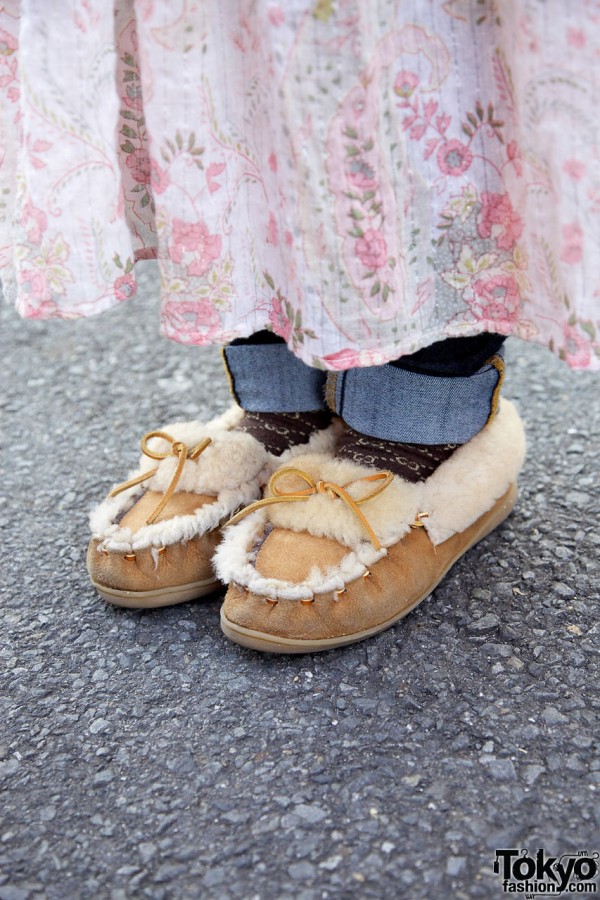 Click on any photo to enlarge it.