Fur Vest & Fedora Hat in Harajuku
A cool Japanese girl posing for our photo in Harajuku. With the choice of a fur vest, her fashion is showing definite hints of fall, even though Tokyo's summer isn't quite ready to give up yet.
This girl is wearing a brown fedora hat (very popular right now), the fur vest over a dark gray long sleeve shirt, black drop-crotch shorts with suspenders and a brown leather belt, black leggings, and black leather lace-up boots. She's also carrying a brown leather vintage looking shoulder bag as well as a white canvas eco bag, and wearing two necklaces and several rings. Her hair and makeup are also very polished, making the overall look quite exceptional.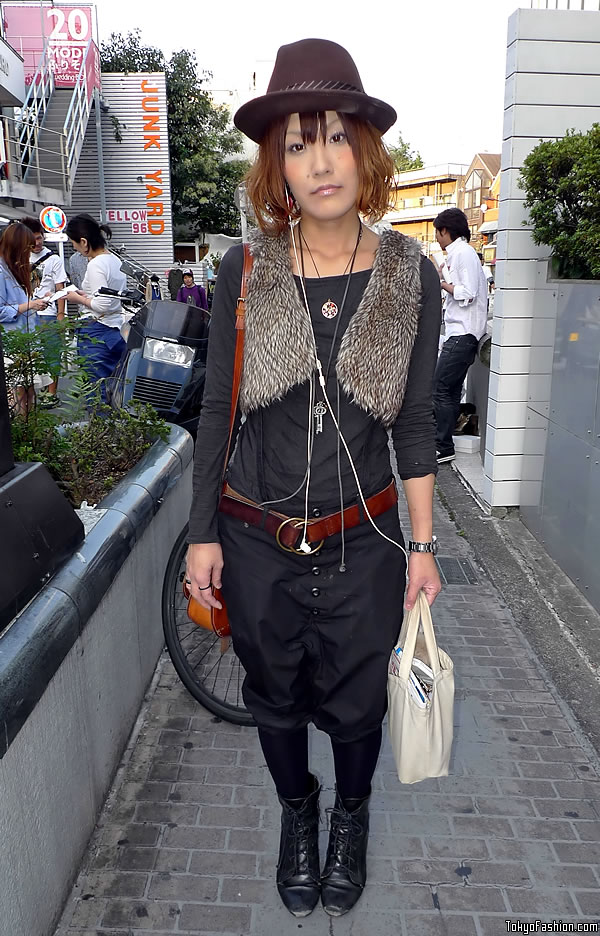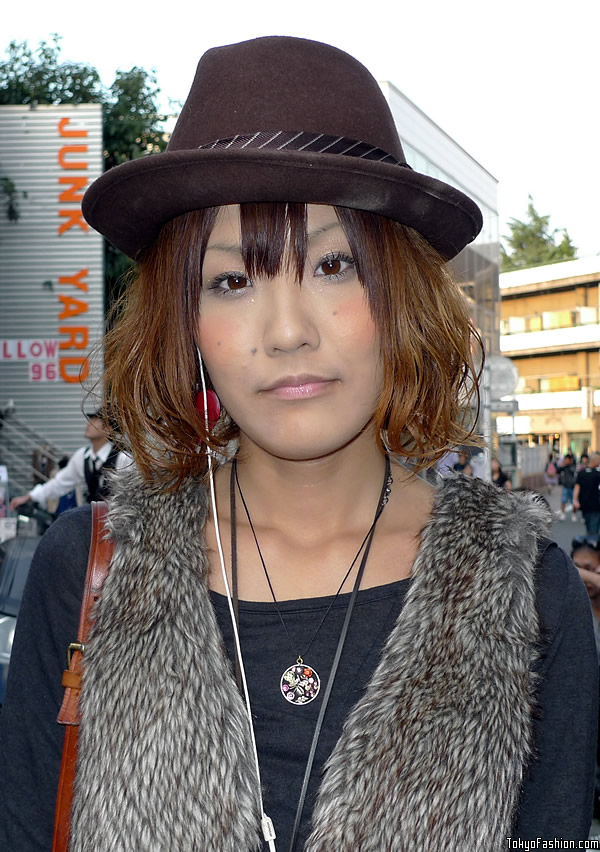 Click the top photo to see it in high resolution.