Galaxxxy & Sex Pot Revenge Fashion in Harajuku
These two Japanese girls were photographed in Harajuku. The girl on the left is wearing a gray and black Galaxxxy sweater (or sweater dress?) with a geometric pattern, black shiny leggings, and ankle boots. Her accessories include a colorful Plaring ring, headphones, a black bag, a scarf, and a big metal necklace.
The other girl is wearing a hat with holes in it, glasses, a blue Sex Pot Revenge leather jacket over a Galaxxxy top, shiny leggings (or pants?) with a pattern , and black heels. Her accessories include a scarf and a cute backpack with a face on it which can be unzipped to show a tongue and an eyeball. She said that her favorite shops/brands are Galaxxxy, Punk Drunkers, and MxMxM (Magical Mosh Misfits). Her favorite bands include Linkin Park and Muse.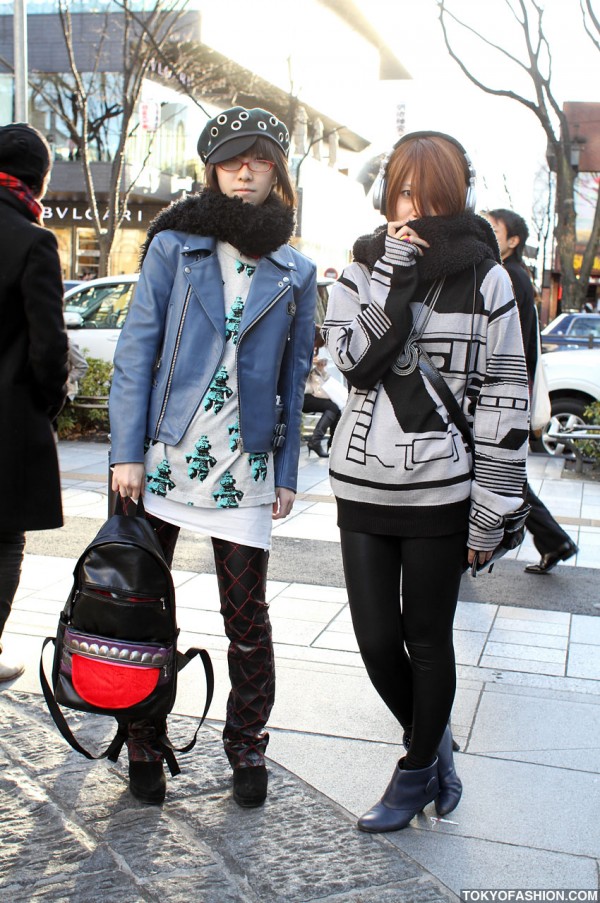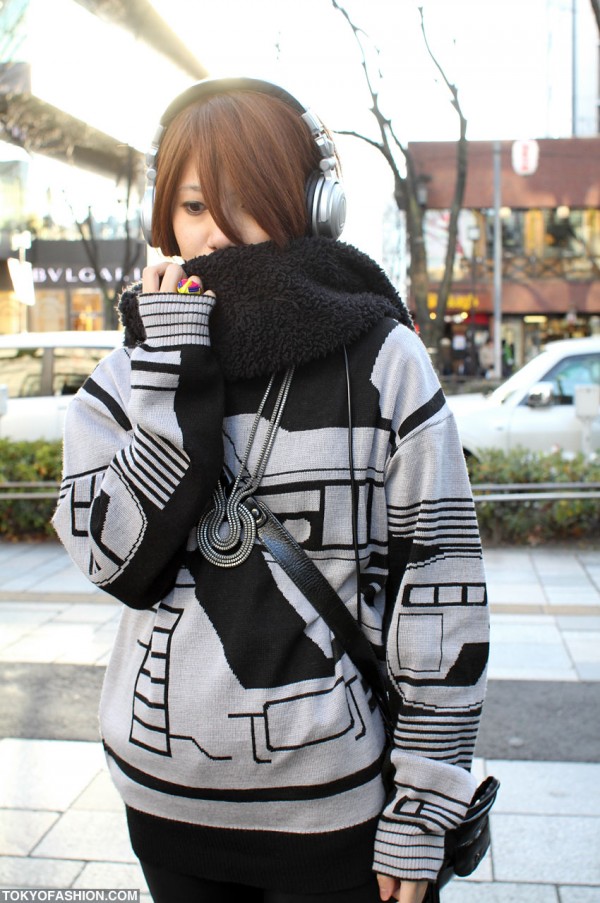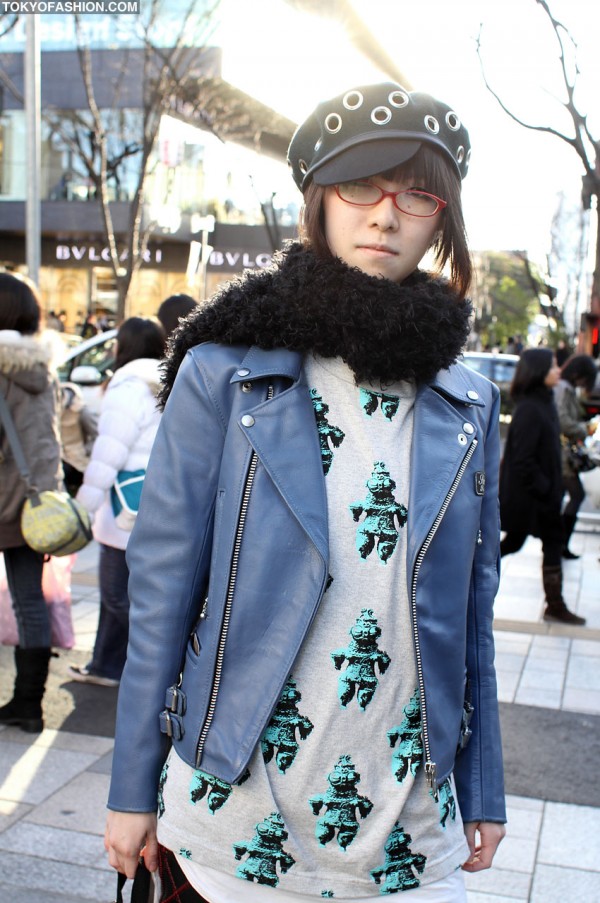 Click any of the pictures to enlarge them.