Galaxxxy Sweater x Matching Hoodie & Leggings
This blonde-haired girl with round Mykita sunglasses is Matsuri, a 22-year-old who describes herself as a furita. Her outfit features resale items, include a blue and yellow hoodie, matching leggings and a striped fleece coat. Her long black sweater is from Galaxxxy. Her shoes are black platform half boots and her abstract-art decorated purse is handmade.
Matsuri's favorite fashion brands and shops are Chanel and Yohji Yamamaoto. You can see more pictures of Matsuri on her blog.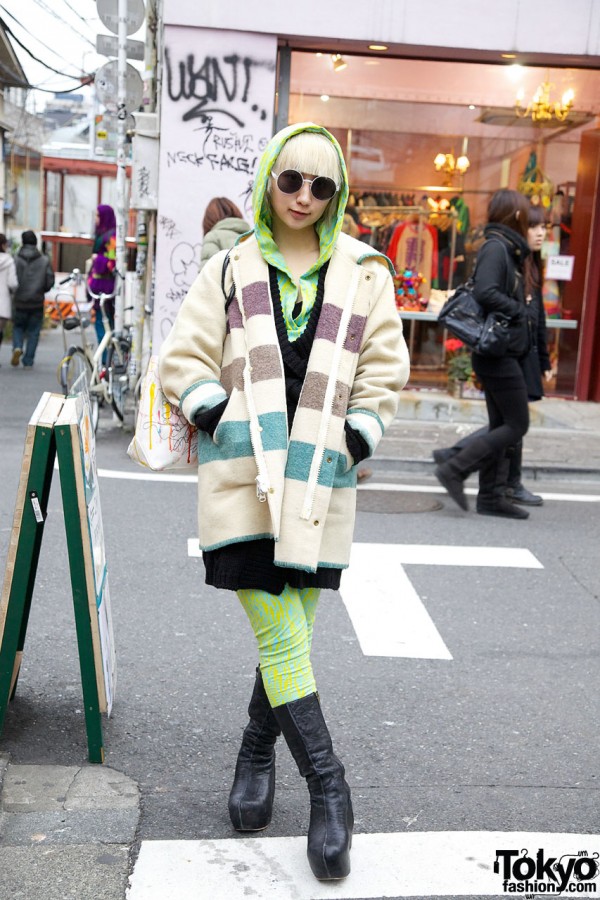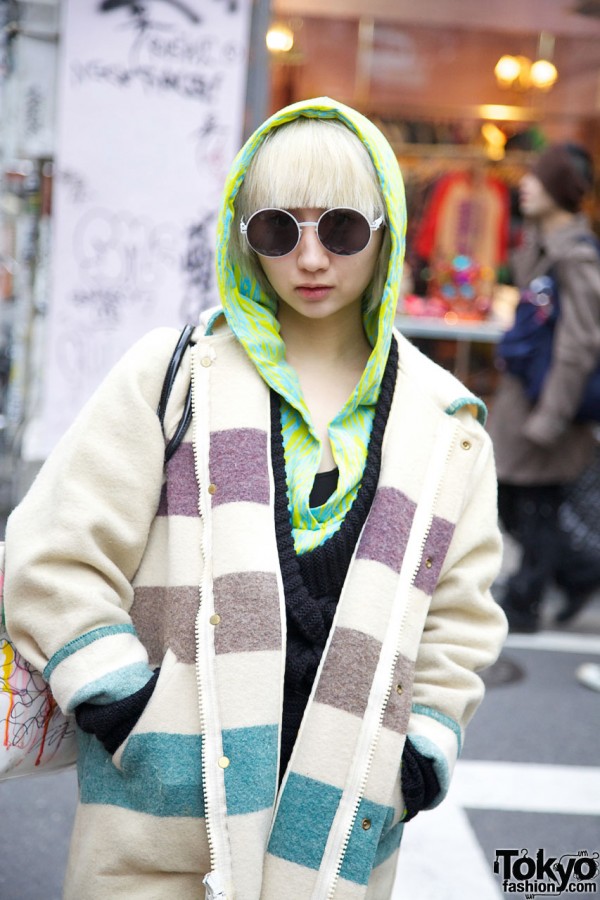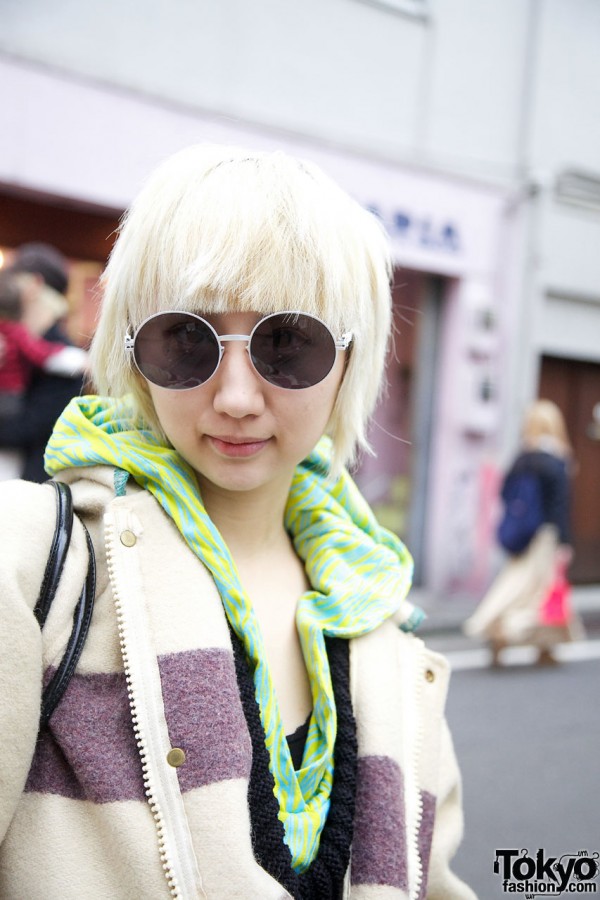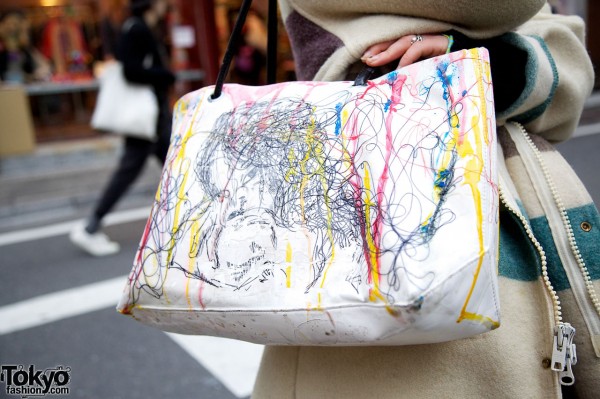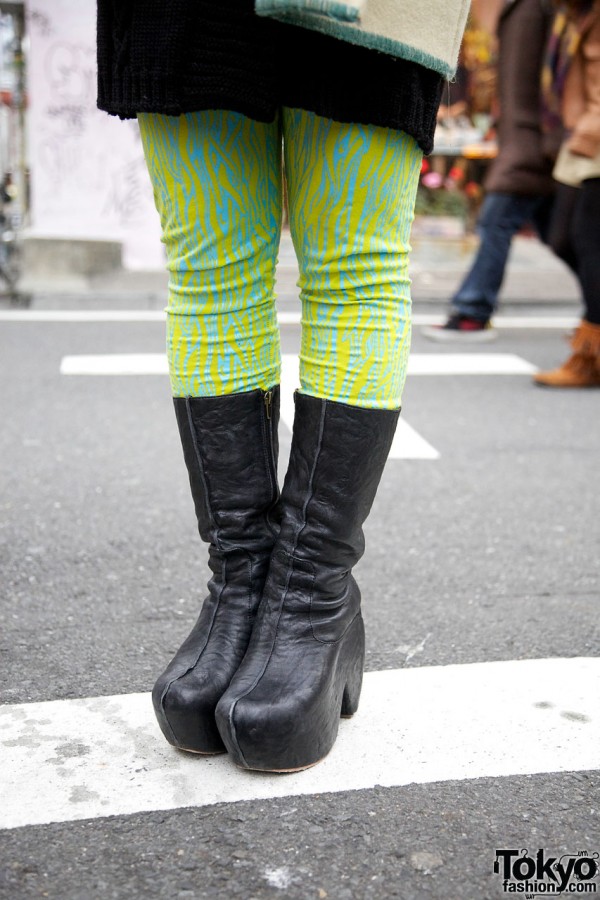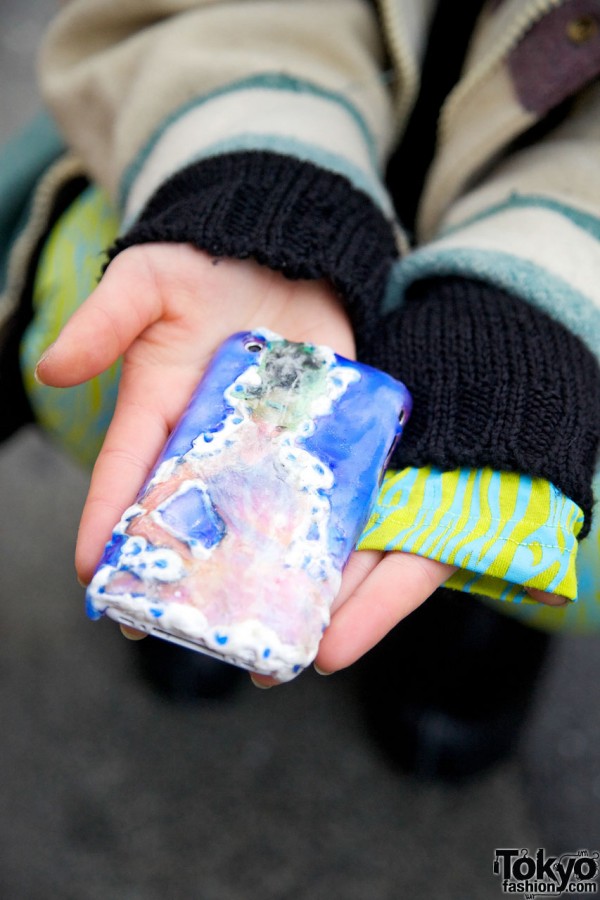 Click on any photo to enlarge it.