Galliano Gazette & Bernhard Wilhelm Teddy Bears
This 22-year-old shop staffer is wearing an oversized shirt from Patrik Soderstam and teddy bear print shorts from Bernhard Wilhelm. He's carrying one of John Gallianos's Gazette print handbags. His white shoes are from Nike.
Completing his trendy look is two-colored layered hair, a skull ring and cool sunglasses from Yoshiko Creation Paris.
We asked him what he's listening to these days and he said Ling Toshite Shigure.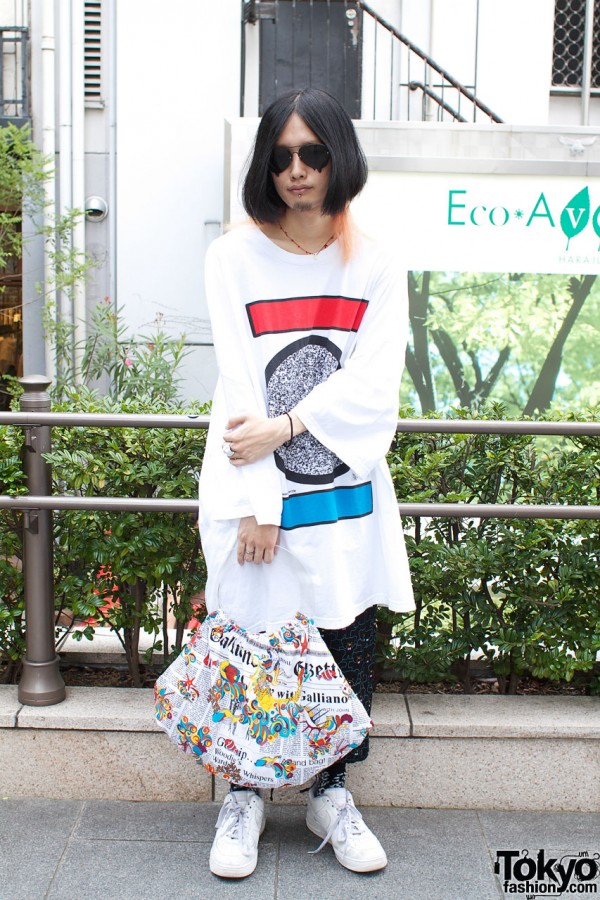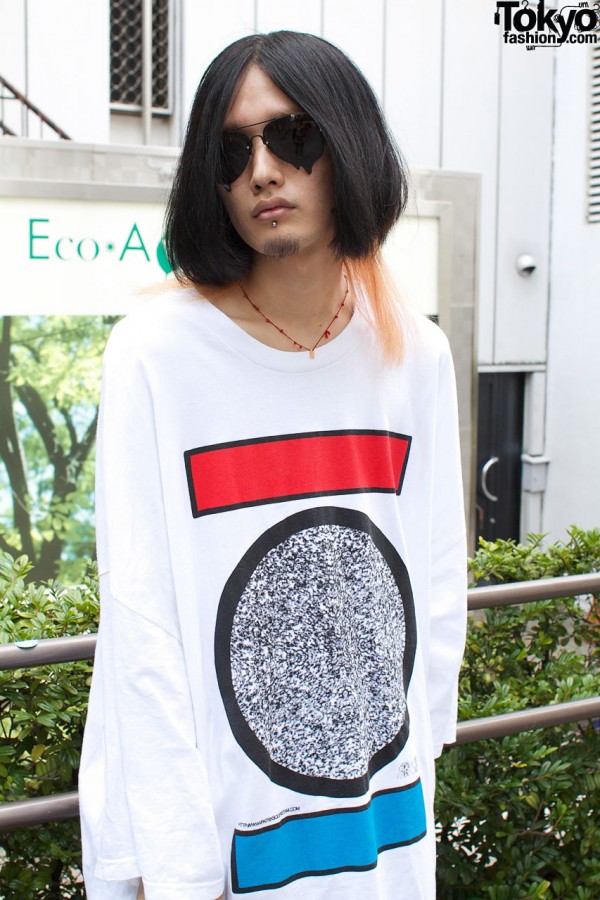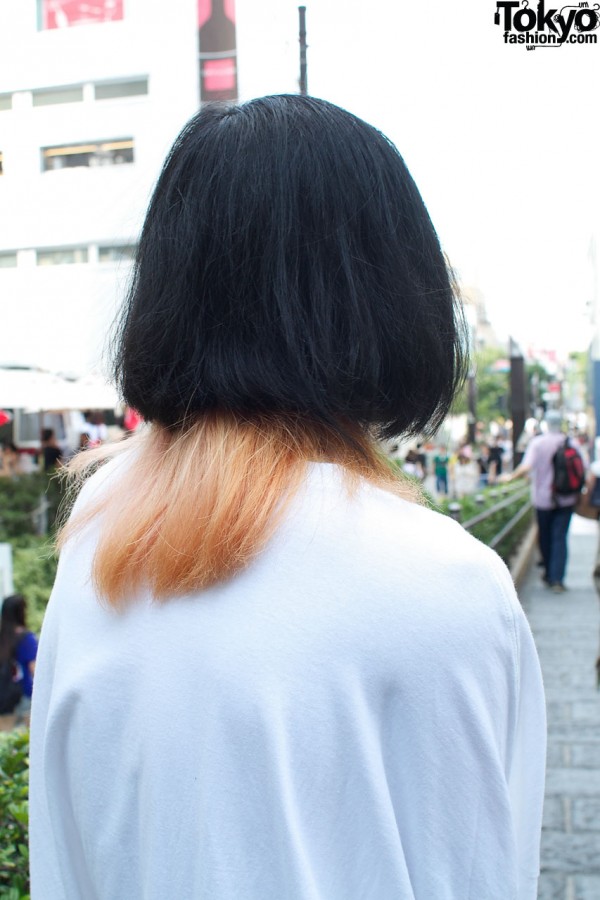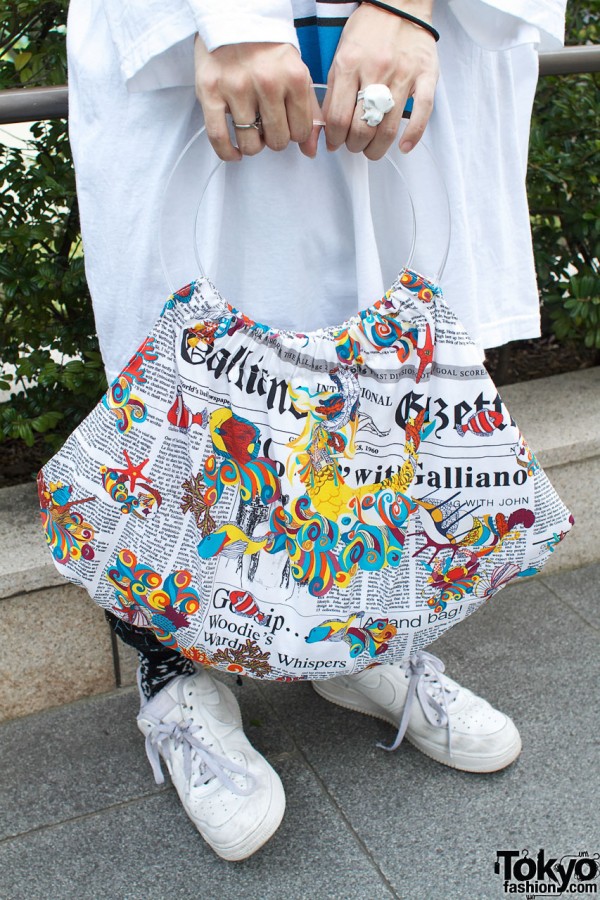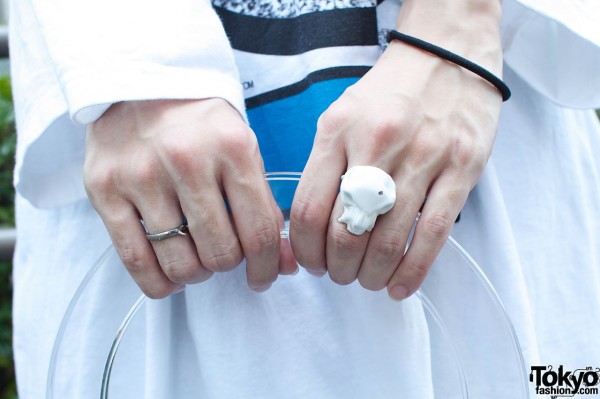 Click on any photo to enlarge it.