Gap & Chicago vs. Givenchy & Marc Jacobs
We met this couple in Harajuku and had to get some pictures of their casual style. On the right with a black head band is Takahiro, a 19-year-old student. He's wearing a white Givenchy shirt with red cuffed shorts from a resale shop. His black boots are from Dr. Martens. His accessories include a Marc Jacobs bangle that he bought at the Omotesando shop, another bangle and a ring. His cool quilted black backpack is also from Marc by Marc Jacobs.
The cute girl on the left with a red knitted headband is Ishii, also an 18-year-old college student. Her faded denim overalls from a shop named Chicago are worn with a white Gap blouse. Like her friend Takahiro, she's wearing Dr. Martens shoes. Her purse if made from a shiny textured fabric.
Ishii's accessories from American Apparel and other shops include a Timeco sports watch, a bracelet with gold studs, goggles around her neck, a delicate gold star necklace. Fun touches are a Cub Scout neckerchief and a toy soldier peeking out of the pockets of her overalls.
When we asked the couple about their favorite designers and shops, Takahiro's answer was Marc Jacobs and Ishii's was Nadia. We also asked about favorite music. Takahiro said he likes L'Arc-en-Ciel and Red Hot Chili Peppers while Ishii's choice is Shakalabbits.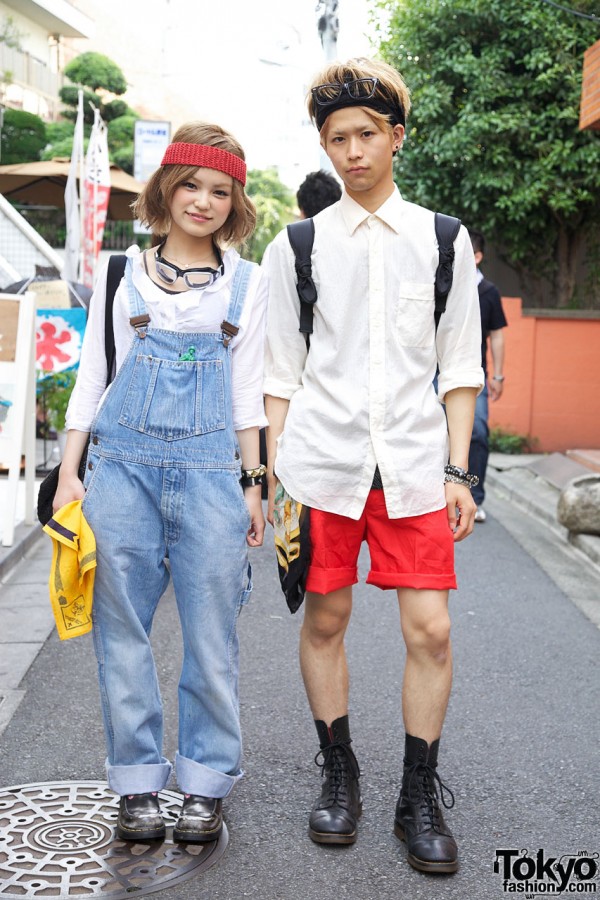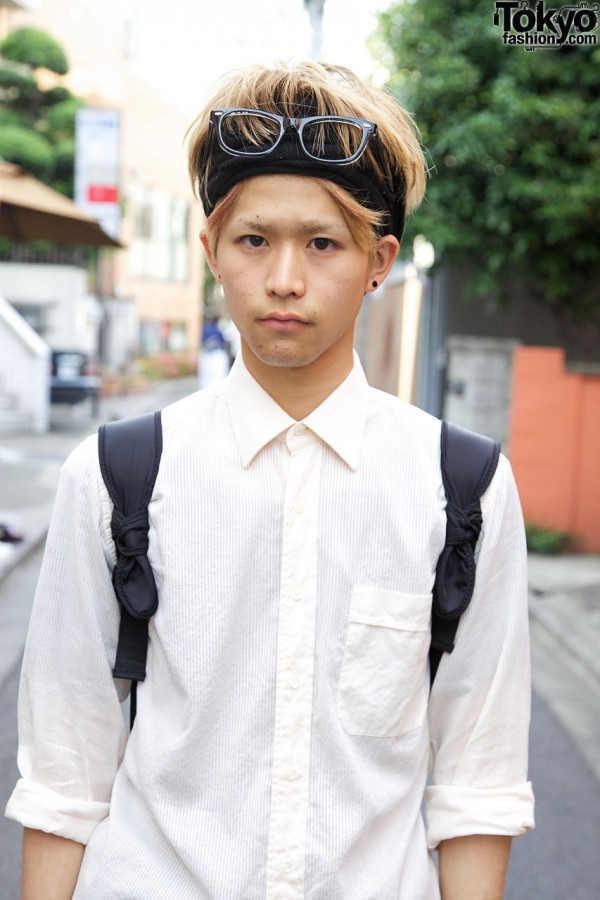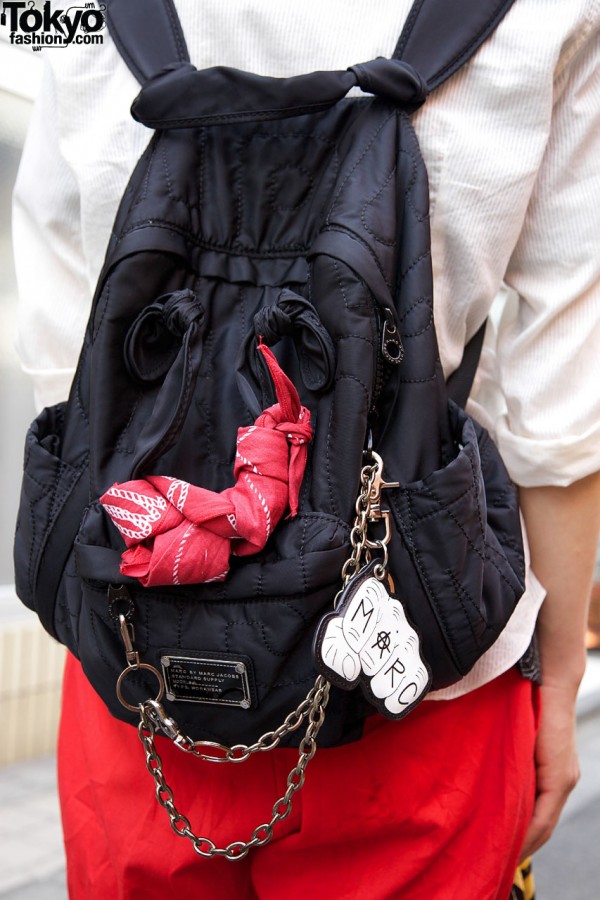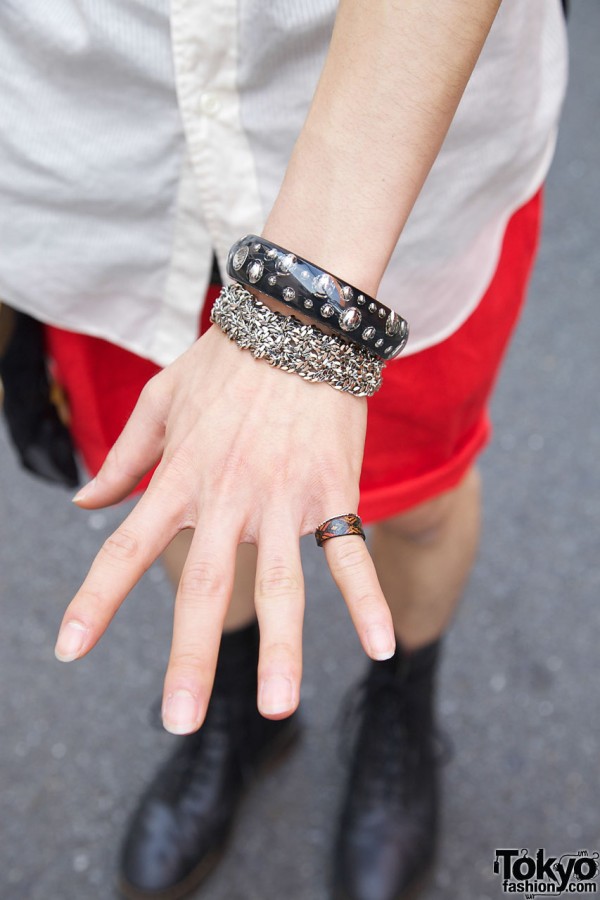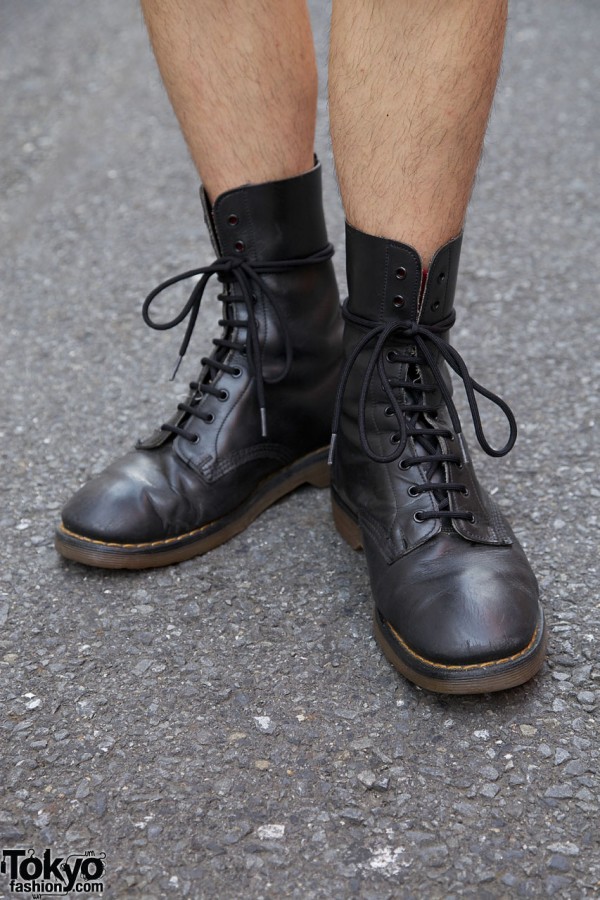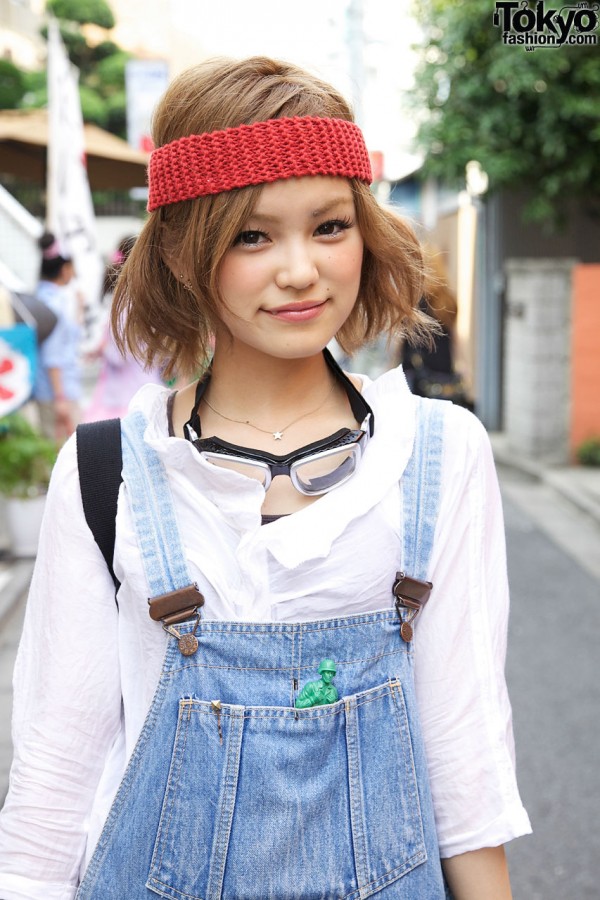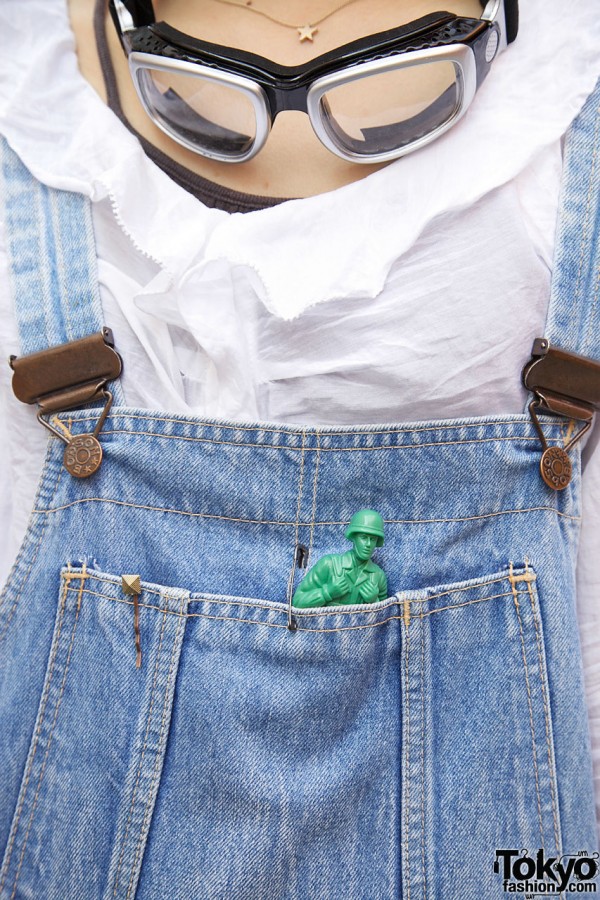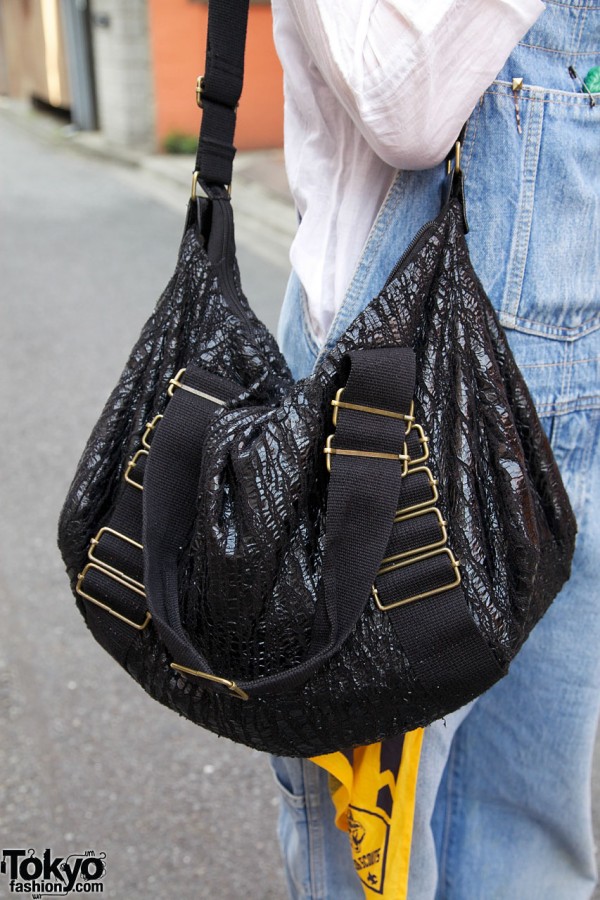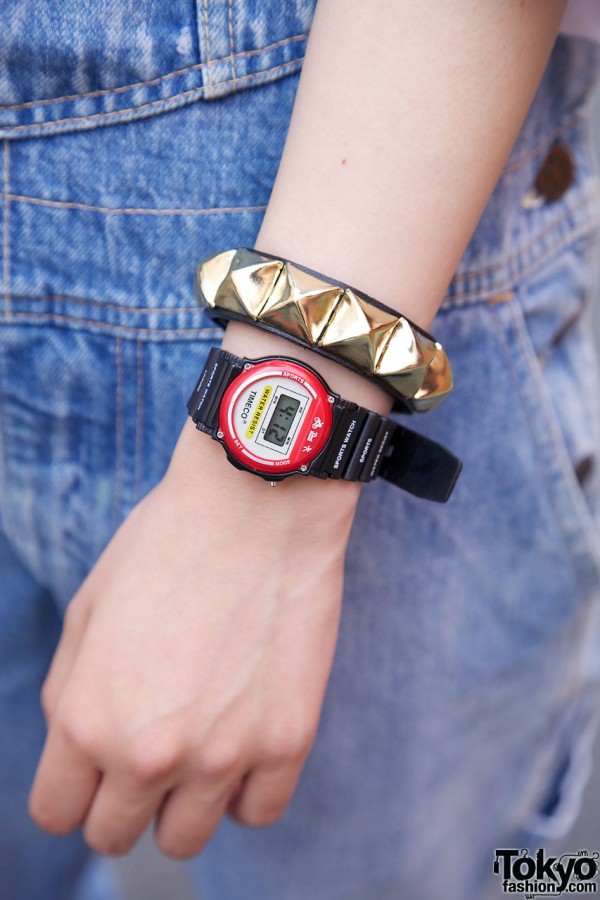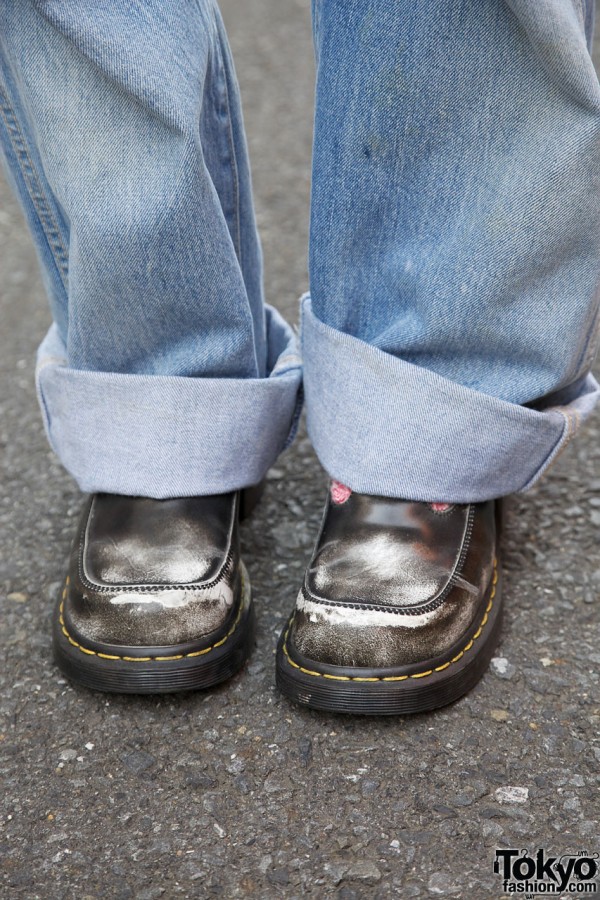 Click on any photo to enlarge it.